Hawk Mountain Partners to Bring Free, Virtual Educator Workshop Series: Wild About Raptors
Posted on June 06, 2022 in Education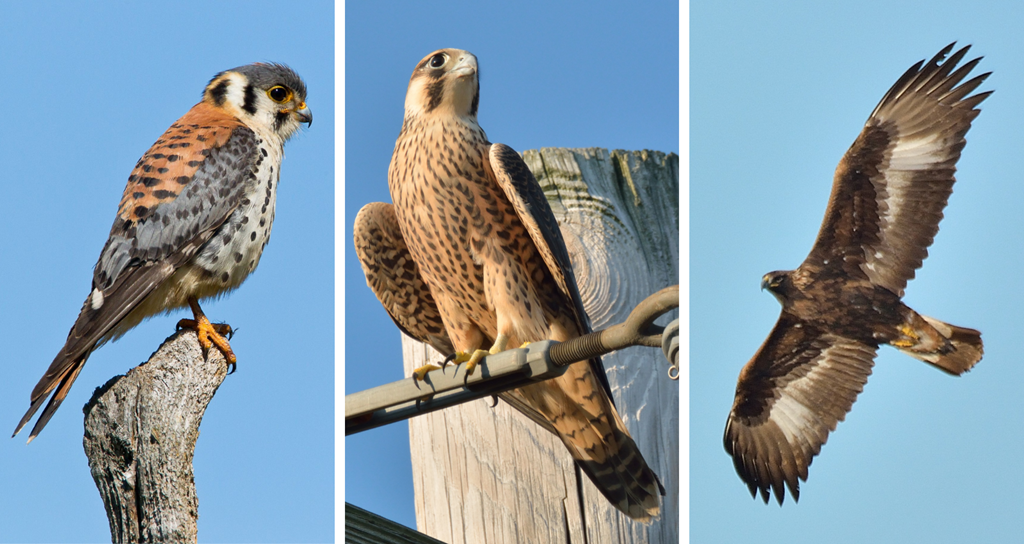 Hawk Mountain Sanctuary is proud to host a virtual Wild About Raptors Educator Workshop Series in collaboration with Shaver's Creek Environmental Center and the PA Department of Environmental Protection. The workshops are FREE, and Act 48 hours are available for all. Programs are held Tuesdays at 1:30 p.m. and kick off on June 14 and run throughout June 28. Private, public, formal, and non-formal educators are welcome to attend and be inspired with new tools, activities, and curricula for the classroom.
Educators may sign up for one or more sessions. Registration is required for each session, which are held using the Zoom platform. Click here for more details and to register.
The first program will focus on the American kestrel, and Hawk Mountain's expanded research on the species' behavior, habitat, and population decline. The Department of Environmental Protection will offer a behind-the-scenes look at the DEP PA FalconCam and annual banding of the eyasses during the second program, which also includes information on the recovery of the delisted Peregrine falcon. For the third and final program, Shaver's Creek, Penn State's nature center, will unravel the mysteries of the elusive golden eagle as well as teach about the science, technology, and conservationists studying the majestic raptor. The kestrel program is designed for elementary and middle school grade levels, whereas the second and third programs can be adapted to various grade levels.
"Supplementing STEM curriculum with Hawk Mountain, kids love to see the footage from Hawk Mountain's kestrel webcam and standardized curriculum from our website under teacher resources, which are free and accessible resources," says Director of Education Jamie Dawson. "This workshop series is an amazing opportunity, because the Sanctuary is collaborating with other experts in the field which each do important raptor conservation work."