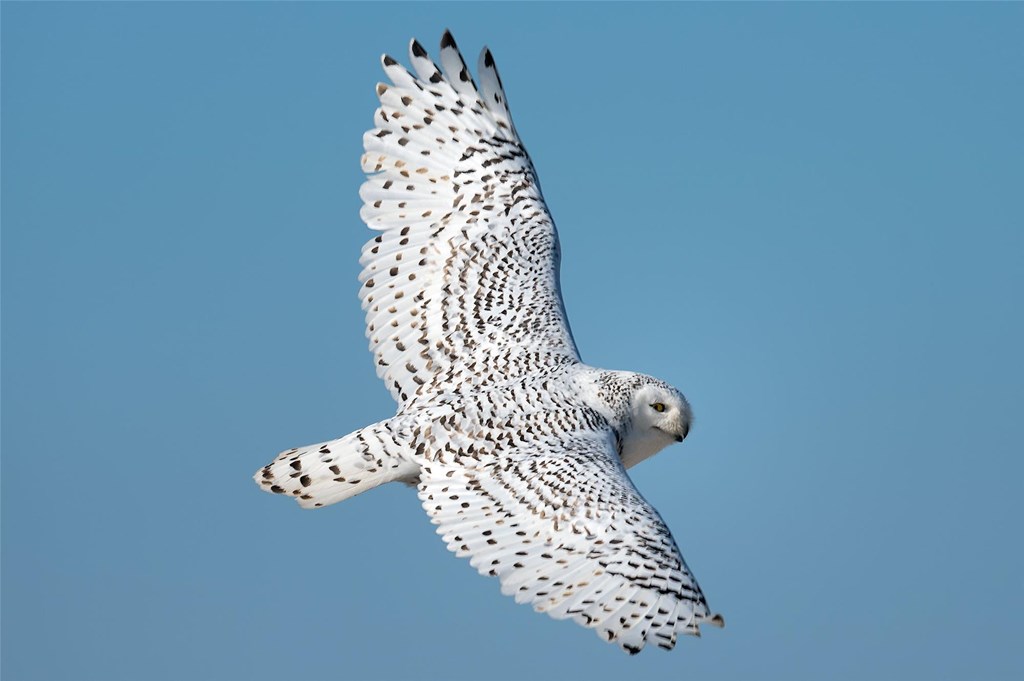 The snowy owl is one of the most recognizable birds in the world. However, it remains one of the most challenging species to track and monitor. Highly mobile, the species shows irruptive patterns of abundance with large number of individuals invading and deserting regions annually. Those nomadic movements are mostly linked with fluctuations in prey availability on their breeding grounds.
Contrasting with most other organisms exhibiting some degree of site fidelity, snowy owls move from one place to another annually in some of the most spectacular dispersal movements on the planet. However, studying detailed patterns of zigzagging owls over huge distances and in many cases, far from any northern communities, is an almost impossible challenge. Luckily, recent technology has now evolved to allow us to track individual birds remotely, using satellite and GPS-GSM transmitters. This exciting technology allows us to track birds wherever they are around the globe in almost real-time.
Collaborative Work
Given the irruptive behavior and the huge distribution range of the species, working with snowy owls requires collaborative efforts. We have thus been partnering with several researchers worldwide to acquire a complete understanding of snowy owl ecology.
We have been monitoring snowy owls on their breeding grounds in the Canadian Arctic for more than 25 years. Over the years, the Ecological Studies and Environmental Monitoring at Bylot Island project (www.cen.ulaval.ca/bylot) has provided invaluable data through long-term monitoring of the sensitive Arctic ecosystem. This unique long-term Arctic monitoring hub has scrutinized almost all species inhabiting the fragile tundra ecosystem as well as the interactions between them.
Moreover, we have also been involved in Project SNOWstorm, a global collaborative effort aiming to understanding winter irruptive behavior in snowy owls, as well as to determine the cause of death, and the presence of disease, parasites and contaminants. Among other things, we are testing for environmental toxins like rodenticides, heavy metals, mercury and pesticides. This is by far the most ambitious effort ever to look at the health and condition of snowy owls, and the toxic threats facing them.
So far, our collaborative efforts have allowed tracking more than 75 snowy owls over several consecutive years from the breeding grounds in the Canadian Arctic and the wintering grounds across several states and provinces in North America. Those research projects are crucial in order to assess population trends, conservation status, and ecological relations between ecosystem members. Given the fast happening changes facing the Arctic ecosystem, the importance of such long-term monitoring projects has never been so true.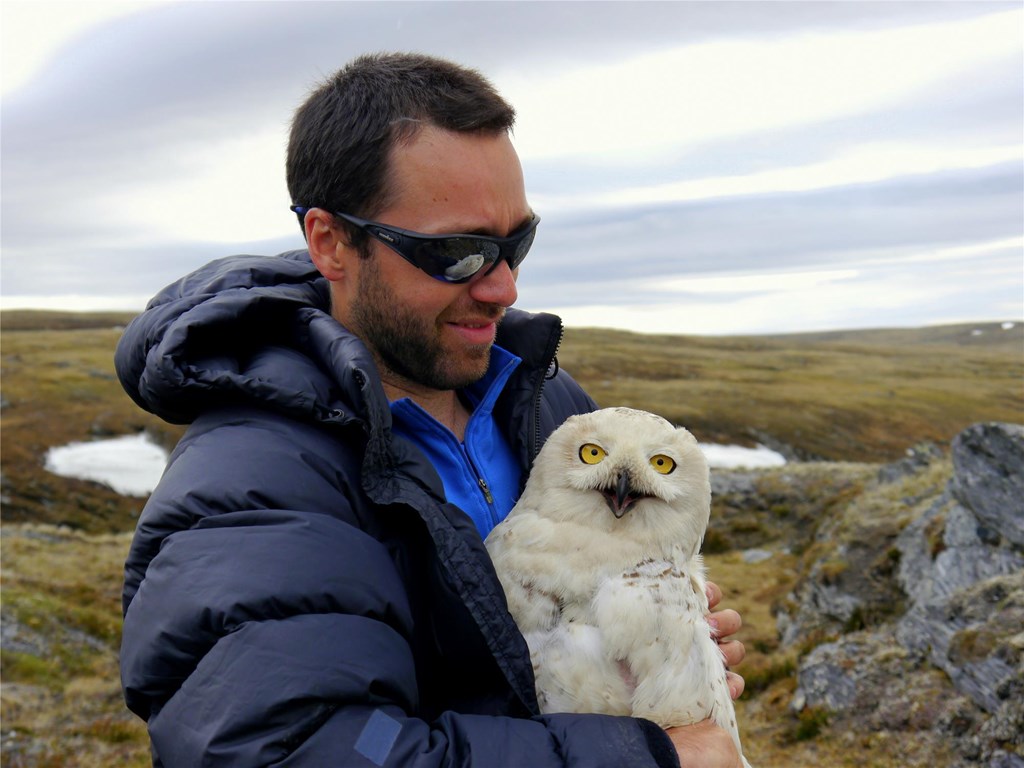 The Future
The next steps in this important work are to:
Assess and measure the threats facing snowy owls both in terms of Arctic industrial development as well as climate change.
Assess contaminant load, survival rates and causes of death of wintering snowy owls
Continue the monitoring of breeding and wintering populations
Track the movements of family members across the Arctic
Support
We are thankful for the support and assistance we have received over the years:
All SNOWstorm supporters (RJM Foundation, Wendy McLean, Kathy Lambrow, Michael Reilly and several others).
Canada Research Chair in Polar and Boreal Ecology, Université de Moncton (NB, Canada)
The Natural Sciences and Engineering Research Council of Canada (NSERC)
The Polar Continental Shelf Program (PCSP, Natural Resources Canada)
The Fonds de Recherche du Québec Nature et Technologies
The Canadian Network of Centres of Excellence ArcticNet
The community of Pond Inlet (NU, Canada)
The Nunavut Wildlife Management Board
Parks Canada (Sirmilik National Park)
The W. Garfield-Weston Foundation
Université Laval (QC, Canada)
To help support this important research, please contact Senior Scientist Dr. JF Therrien (570-943-3411 x104, [email protected]) or donate today using the button below. Be sure to include in the comments of the form that the online gift is for snowy owl research.