Protecting the view for future generations

Hawk Mountain is located on the Kittatinny Ridge, the southern most ridge of the Central Appalachians. The Ridge was designated a state, national and global Important Bird Area because of its importance to migrating and nesting birds. The lands that surround Hawk Mountain and lie along the Kittatinny Ridge provide critical stopover habitat for migrants and year-round habitat for other wildlife. And, the scenic views from Sanctuary lookouts are highly valued and greatly enhance the experience of our visitors and members.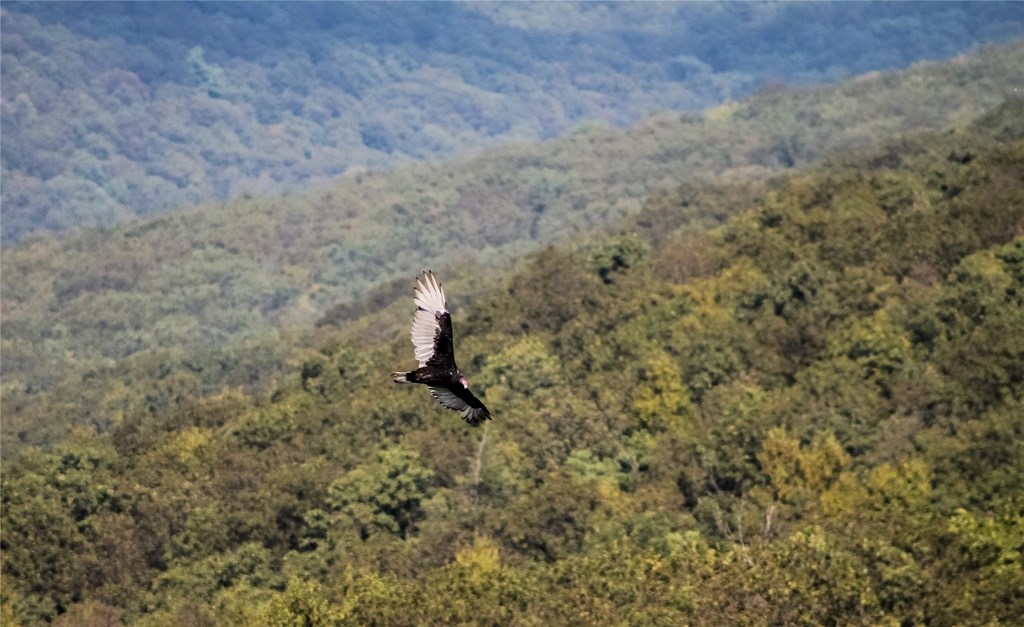 Why conserve land? It's for the birds!

"The most important reason to conserve land is to protect the native wildlife and to conserve stopover habitat for migrating raptors and other birds," explains Dr. Laurie Goodrich, the Sarkis Acopian Director of Conservation Science at the Sanctuary.
As part of her doctoral research, Dr. Goodrich studied the habitat use of sharp-shinned and Cooper's hawks migrating south along the Kittatinny in Pennsylvania. Her findings showed that the birds stopped frequently to rest and feed during their annual migrations and often sought out large patches of suitable habitat near the Ridge.
Her findings suggest that conserving a mix of rural habitats, forest, fields, wetlands, and streams along the base of this world-renown migration corridor is critical to the survival of the migrants and their future migrations. Surveys of both songbirds and hawks conducted as part of her study also demonstrated that most birds stopped along base of the Mountain, not along the top, and that habitat diversity was higher in these lowland areas. Telemetry of migrating broad-winged hawks shows they roost and rest in habitat similar to where they nest, with more than 75% forest cover surrounding them. This study and others suggest migrants need places to rest and feed during their migrations. Hawk Mountain hopes to serve as a model to other watchsites worldwide by working to conserve critical habitat for migrating raptors and songbirds near the Mountain and by partnering with other conservation partners to conserve land along the Kittatinny Ridge.
Support

It takes a serious financial investment to conserve land and Hawk Mountain Sanctuary hopes to work with supporters and local landowners to make it happen. Hawk Mountain has partnered with Berks Nature and the Wildlands Conservancy in recent years, along with other land trusts, to see additional lands protected around Hawk Mountain and along the Kittatinny Ridge. Recent funding from generous private donors as well as grants from The Conservation Fund and Pennsylvania Department of Conservation and Natural Resources makes these daunting efforts possible.
We are also seeking conservation buyers for private parcels near the Sanctuary: people who want to live near the Mountain or gamelands and would be interested in placing an easement on a property or living on protected land. Such people visionary would own the property and give or sell an easement to a land conservancy.
Hawk Mountain Walks the Walk

In 2018, Hawk Mountain placed most of its 2,500 acres in a conservation easement with The Nature Conservancy, ensuring that the majority of its land is protected forever. It also conducted a complete forest inventory and entered into the "Working Woodlands" program which allows Hawk Mountain to sell carbon credits from its protected forest while pledging to manage and conserve its forests using best practices. Hawk Mountain's forest conservation program is Forest Stewardship Council® certified, the global leader in responsible forest certification. (FSC® C008922)
Since then, Hawk Mountain has served as a model to encourage other private landowners to consider land conservation, including the success stories below.
77 Acres in Albany Township 22 Acres adjacent to our Acopian Center
Support the Land Conservation Fund now

Land conservation is an ongoing effort. Donations to this fund help cover staff time and collaborations with land trusts and conservancies, help offset costs of purchasing and transferring property, and may support land protection through acquisition or easement. Give today by using the button below. Be sure to include in the comments of the form that the online gift is for the Land Conservation Fund.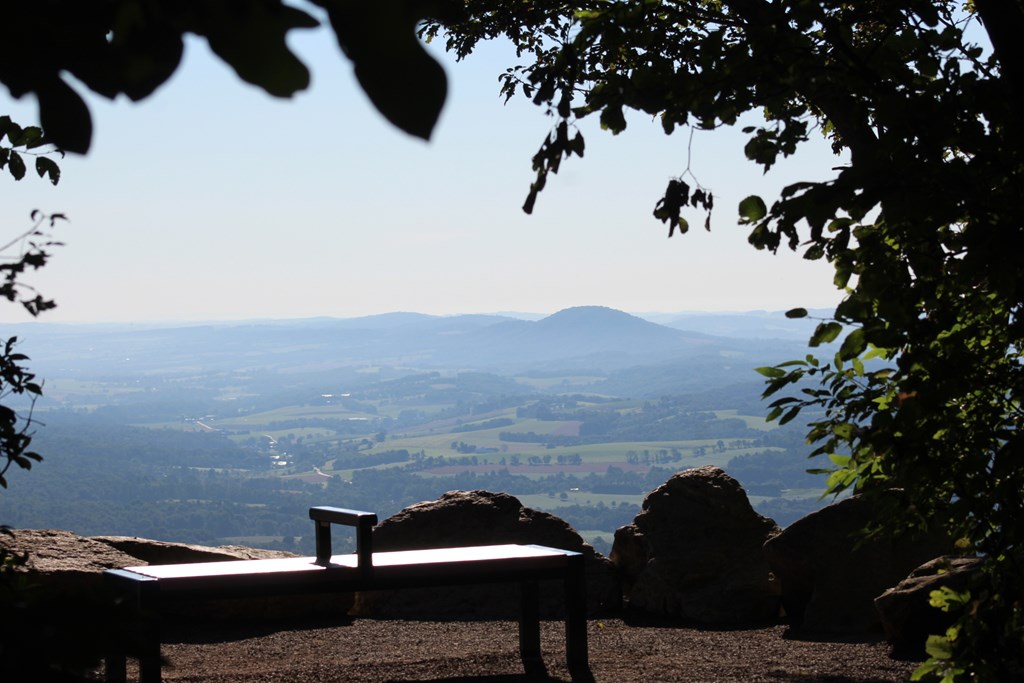 Questions? Contact:

Dr. Laurie Goodrich
Director of Conservation Science
570-943-3411 ext 106
[email protected]
or
Todd Bauman
Director of Stewardship
610-756-6000 ext 218
[email protected]