Scout Programs and Events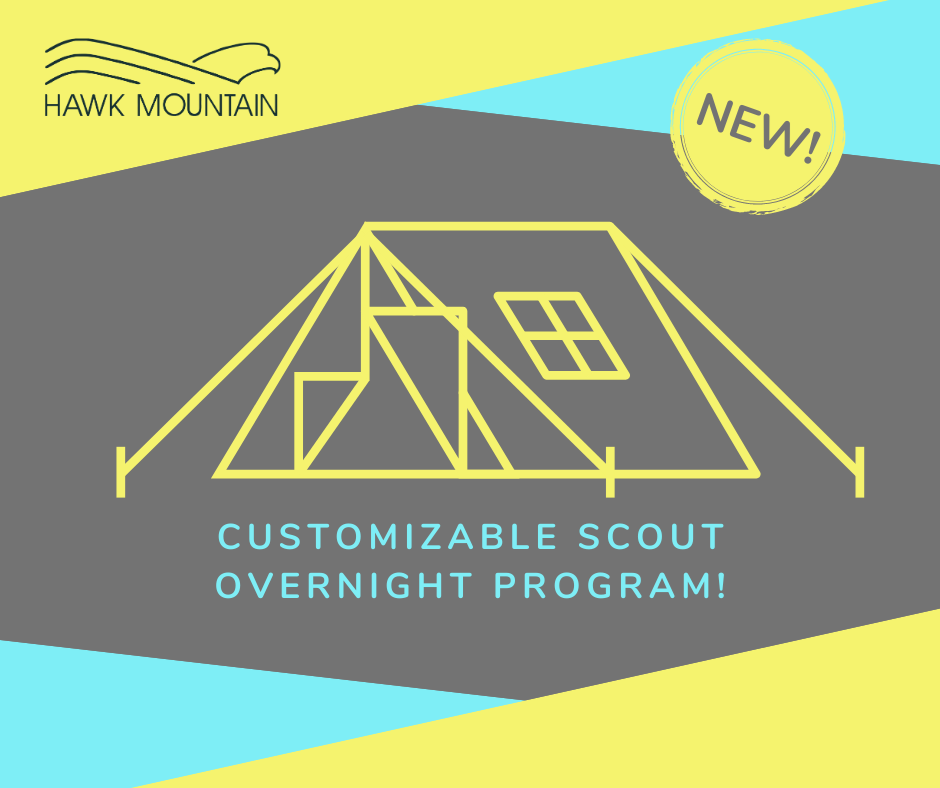 Night on the Mountain
New Scout Overnight Program!
$50 per scout. 12 person minimum.
Bring your sleeping bags and get ready to experience A Night On The Mountain! Your nocturnal adventure at Hawk Mountain Sanctuary may include live raptor programs, teambuilding activities, owl pellet dissections, crafts, and animal encounters. Activities can be custom designed or themed to meet the specific interests or badge requirements of your group. In the morning, enjoy a delicious breakfast and then embark on a naturalist-lead guided hike to our scenic North Lookout to greet the day. Groups can choose to sleep in our campground or in our Adirondack shelters.
Please contact Jamie Dawson at [email protected] to schedule private programs for your scout group. Programs can be custom designed to fulfill specific badge requirements!
Interested in bringing your scouts to Hawk Mountain for just the day? We can customize any group education program to fit your needs.