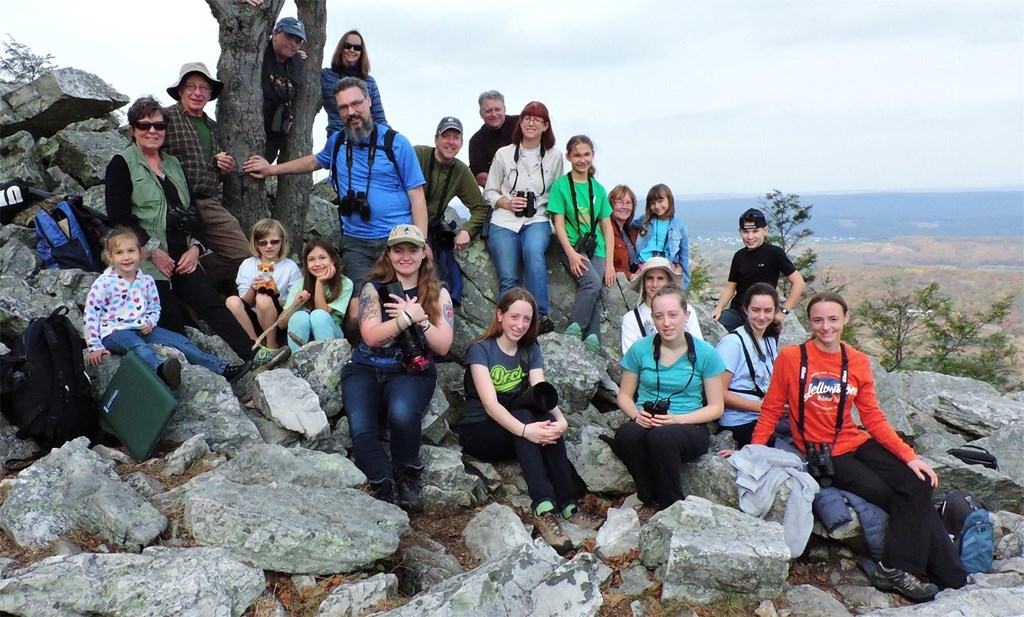 Hawk Mountain invites young birders of all skill levels to join our Young Birders Club!
The goals of this club are to:
Connect young nature-enthusiasts with like-minded people from around the area
Provide young birders with adult mentors willing to share their time and knowledge
Increase awareness and appreciation of the natural world
Build important life skills such as peer mentoring, leadership, communication, community involvement, and more
Introduce young people to career opportunities in wildlife and conservation fields
Most importantly, have fun!
Club members can participate in multiple field trips, educational programs, interactive conservation projects, and more throughout the year!
To join or receive more information about the Club, download the Membership Application below and email it to Club Leader MT Grob at [email protected] or simply bring it to the Visitor Center.