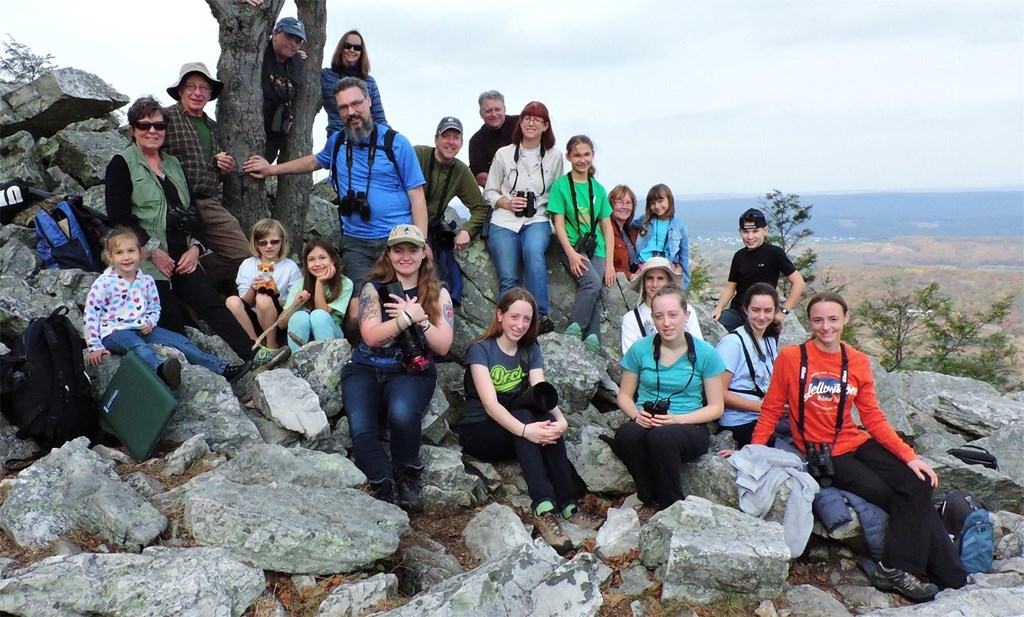 Hawk Mountain invites young birders of all skill levels to join our Young Birders Club!
The goals of this club are to:
Connect young nature-enthusiasts with like-minded people from around the area
Provide young birders with adult mentors willing to share their time and knowledge
Increase awareness and appreciation of the natural world
Build important life skills such as peer mentoring, leadership, communication, community involvement, and more
Introduce young people to career opportunities in wildlife and conservation fields
Most importantly, have fun!
Club members can participate in multiple field trips, educational programs, interactive conservation projects, and more throughout the year!
To join or receive more information about the Club, download the Membership Application below and email it to Club Leader MT Grob at [email protected] or simply bring it to the Visitor Center.
Saw-whet Owl Banding at Hawk Mountain
Saturday, Nov 5
Meet at the Visitor Center at 6 PM
We will have the chance to learn about this amazing owl species and its migration from
Hawk Mountain biologist, Bracken Brown. He will also discuss how and why scientists study them. If we're lucky, we'll also get to watch the banding process. Owls are wild and unpredictable so capture and banding on any given night is not guaranteed. Net checks are done hourly. Along with learning about the saw-whet owl, we will also use time between net checks to get to know each other and discuss future field outings. Light refreshments will be provided. The banding session will run a few hours, but you are free to leave at any time.
Participation is limited and pre-registration is required by November 2. If interested, please email MT at [email protected].