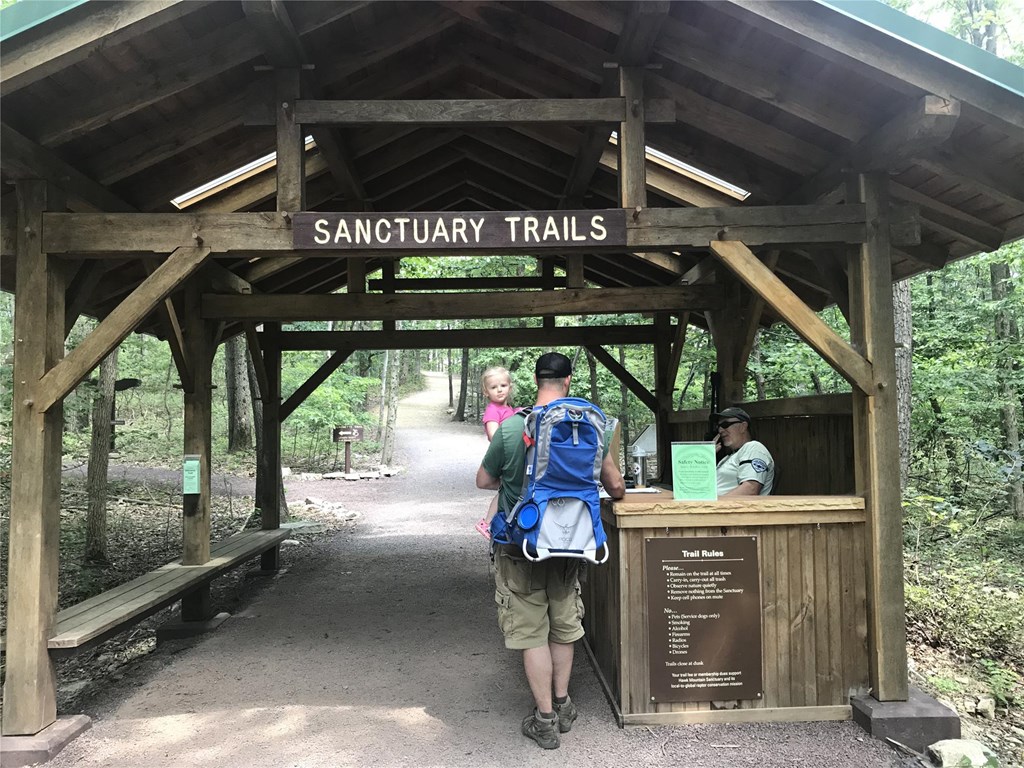 Visiting Info
"Come early, and do come often, remembering that it is your Sanctuary."
- Rosalie Edge
We can't wait to meet you on the Mountain! Before visiting, take a look at the pages below so you are an informed visitor. If you plan on hiking, be sure to visit our Hiking page, as well.
Have any questions? Email us at [email protected] or give us a call at 610-756-6961.
Mountain Members get to hike the trails for free, year-round, in addition to many other great perks. Join today to become a part of the Hawk Mountain valued community! Can't decide yet? After a day of hiking our trails, you can turn your trail pass into a membership just by paying the difference.