Online Auction
June 1 - 30

Livestream Event
Friday, June 26
Enjoy an evening with Hawk Mountain staff and friends, gourmet food, a unique silent and live auction, enthralling presentations, and MORE!
This year, due to the current global pandemic, there will be no in-person gala. However, you can participate in our month-long online auction throughout June, filled with unique items and experiences, and then we invite you to a livestream event on Friday, June 26 on our Facebook page! Hear from several Hawk Mountain staff and join in supporting our local to global education and research efforts.
If you DO NOT have a Facebook, please click here to register to get a Zoom link sent to you.
See below for details on the online bidding platform, the feature presentation by Sanctuary scientists, and contact information if you need any assistance.
Online Bidding
Bidding will take place Monday, June 1, 12 PM EST through Tuesday, June 30 at 4 PM EST.
The silent auction online bidding will take place on the Greater Giving platform, which has been used for mobile and virtual bidding the past two years. To start bidding or browse the selection of auction items, visit hawkmountain.org/galabidding.
Once you're on the Greater Giving bidding site, you can immediately start browsing. If you want to bid, you will need to log into or create your account. To do so, click START BIDDING in the top corner and log in/register your account. In your confirmation email, you will receive a link that will take you to the page where you will input your contact and credit card information.
You must input your credit card information to participate, but you will not be charged until the bidding event is finished on June 30 and if you won an item. Sanctuary staff will process the payments in the following week.
Feature Presentation: The American Kestrel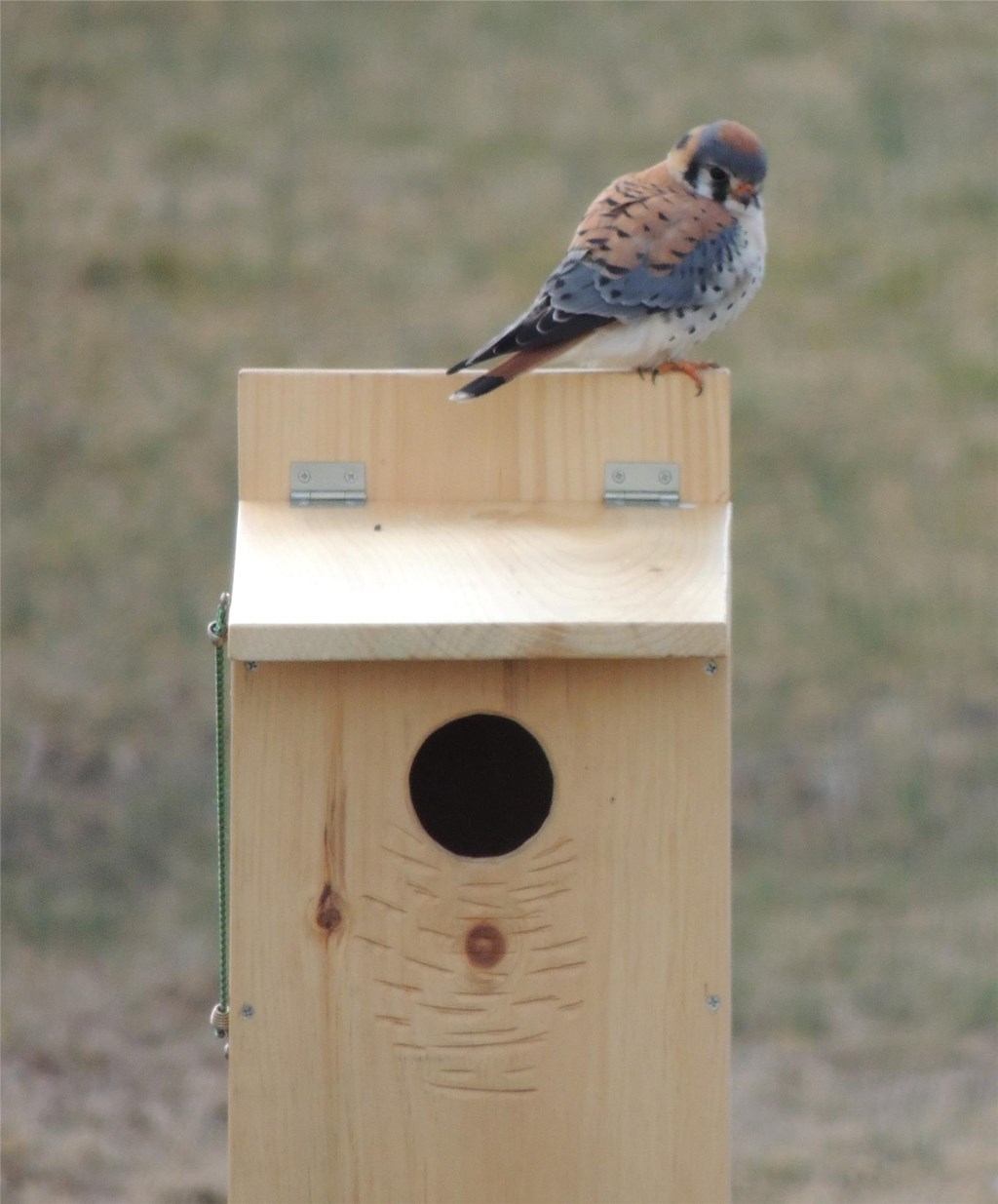 During our livestream event on Friday, June 26, Sanctuary scientists will present an exciting update on recent and upcoming expansions to the long-term American kestrel research pioneered by Hawk Mountain, followed by introducing three tiers of support in which you can choose to fund.
Hawk Mountain Sanctuary has been studying the breeding, wintering and migratory habits of kestrels for more than 50 years. Today more than 200 kestrel nestboxes have been placed within a 25-mile radius of Hawk Mountain, and each year, the boxes are cleaned and monitored for signs of activity. If successful, nestlings are banded at two weeks of age. This program provides outreach to the local community, and provides hands-on training for spring conservation science trainees, including building experience in data collection, banding, handling live nestlings and documentation.
And, with the recent decline in kestrel populations makes the long-term data more important than ever. Today we also are expanding this work to include a scientific study of kestrel behavior, a project ideal for college undergraduates involved as a summer field experience intern.
This work will allow Hawk Mountain to better assess the environmental factors that affect this ecological sentinel of the farmlands that surround the Sanctuary, and also will help prepare up and coming conservationists gain hands-on experience in raptor research.
Tiers of Support:
$100 Adopt-a-Kestrel Nestbox
$500 Telemetry Unit
$1000 Telemetry Unit and Associated Costs/Travel
However, donations of any amount are welcomed!
Contact Information
If you need any assistance, please feel free to contact any of the following members of the Development team.
Tammy Jandrasitz
Membership & Volunteer Manager, Gala Coordinator
[email protected]
Mary Linkevich
Director of Development
[email protected]
Gigi Romano
Communications Specialist
[email protected]