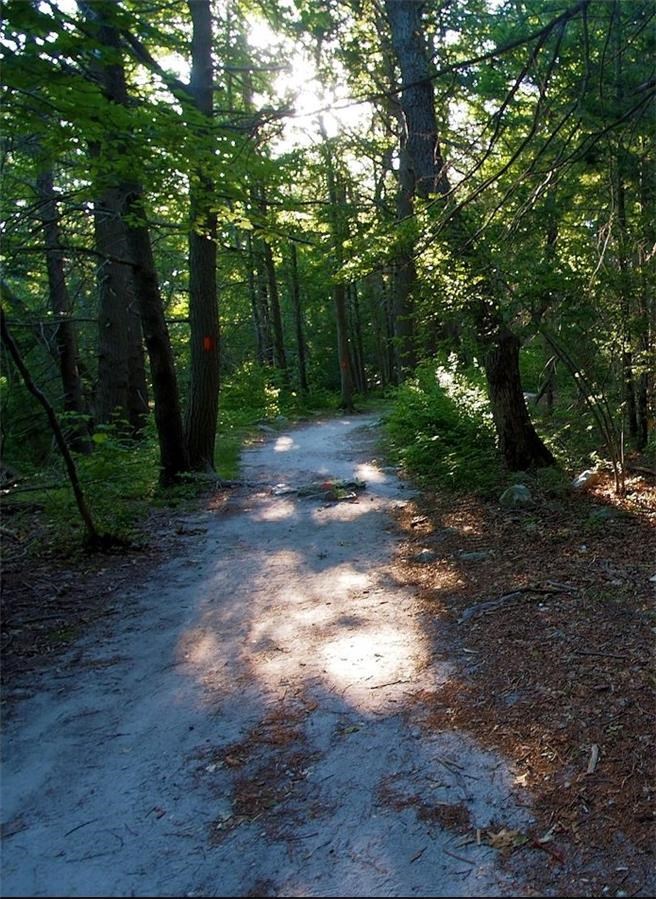 Visitor safety is always a priority. Always stay home if you feel ill. For your own safety and per CDC guidelines, please mask if you are unvaccinated. Regardless of vaccination status, wearing a mask when indoors or in highly populated areas is recommended.

No firearms on the Sanctuary.
No pets including small pets on leashes. You can walk your leashed pet on the Appalachian Trail, only 1 1/2 miles east of the visitors center on Hawk Mountain Rd. Look for the AT sign on the side of the road. Click here or read below for info about service dogs.
No smoking, radios, alcohol, hammocks, bikes, drones, camping or fires.
Please set your cell phone to vibrate, and avoid distracting phone conversations at the lookouts and trails.
Hawk Mountain is a carry-in, carry-out facility. There are NO trash cans, so carry any snacks or lunch and bring a bag to carry-out your debris.
Leave no trace: Never remove anything from the Sanctuary, including plants, leaves, sticks and even rocks. The Mountain's fragile ecology depends on YOU. Please help us to protect Hawk Mountain for future visitors and for wildlife.
Trails close at dusk, so be sure to allow enough time to return to your vehicle.
Please remain on the trails at all times. This protects you as well as the forest habitat. Trail-adjacent hammocking is also prohibited.

Never cross safety rails or enter restricted areas. Rails are for your safety, or to protect sensitive scientific research plots.
Be courteous of other hikers. Do not play any music or other sounds at loud volumes and keep voices low on trails and lookouts. If you are leading a youth or student group, remind them to "Whisper in the Wild."

Immediately report any first-aid emergencies to the Visitor Center staff.

Here, we have a fully-equipped, self-service first-aid area where you may self-administer any minor cuts and bruises. If you are on the trail, alert a volunteer, staff person or intern, who will have a basic first-aid kit or can obtain one quickly.
Employees cannot offer transportation for any visitor. Please have transportation sorted before your visit.
Service Dogs at Hawk Mountain

Service animals are permitted in all public areas of the Sanctuary. Comfort animals, therapy animals, companion animals, or emotional support animals are not service animals, as defined by the Americans with Disabilities Act (ADA), and are not allowed. The ADA guidelines regarding service animals can be accessed at this link.
Thank you for your cooperation!
Trail Safety 101
Tune in to this brief video from Sanctuary Steward Steve Wade about how to properly and safely prepare for a hike at Hawk Mountain.