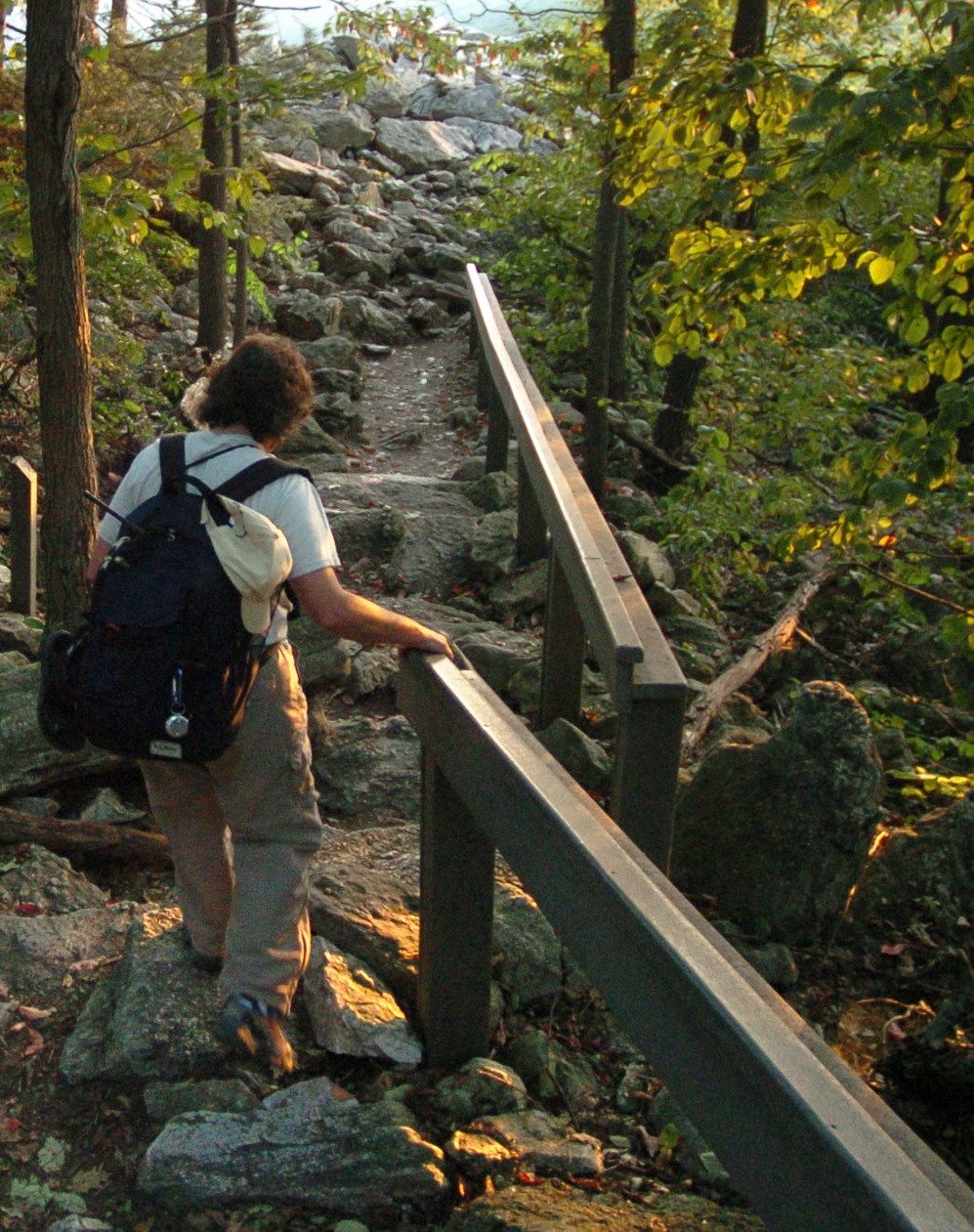 Hiking
Hawk Mountain's 2500 acres of protected forests includes 8+ miles of hiking trails, varying in length and difficulty. There is trail fee for non-members, and hiking is only allowed from dawn to dusk. Please be sure to follow all rules and regulations.
Use the links below to prepare yourself for your visit to the Mountain. Always come equipped with proper footwear, attire, and hydration, and please leave your pets at home.
Have any questions? Email us at [email protected] or give us a call at 610-756-6961.
Mountain Members get to hike the trails for free, year-round, in addition to many other great perks. Join today to become a part of the Hawk Mountain valued community! Can't decide yet? After a day of hiking our trails, you can turn your trail pass into a membership just by paying the difference.