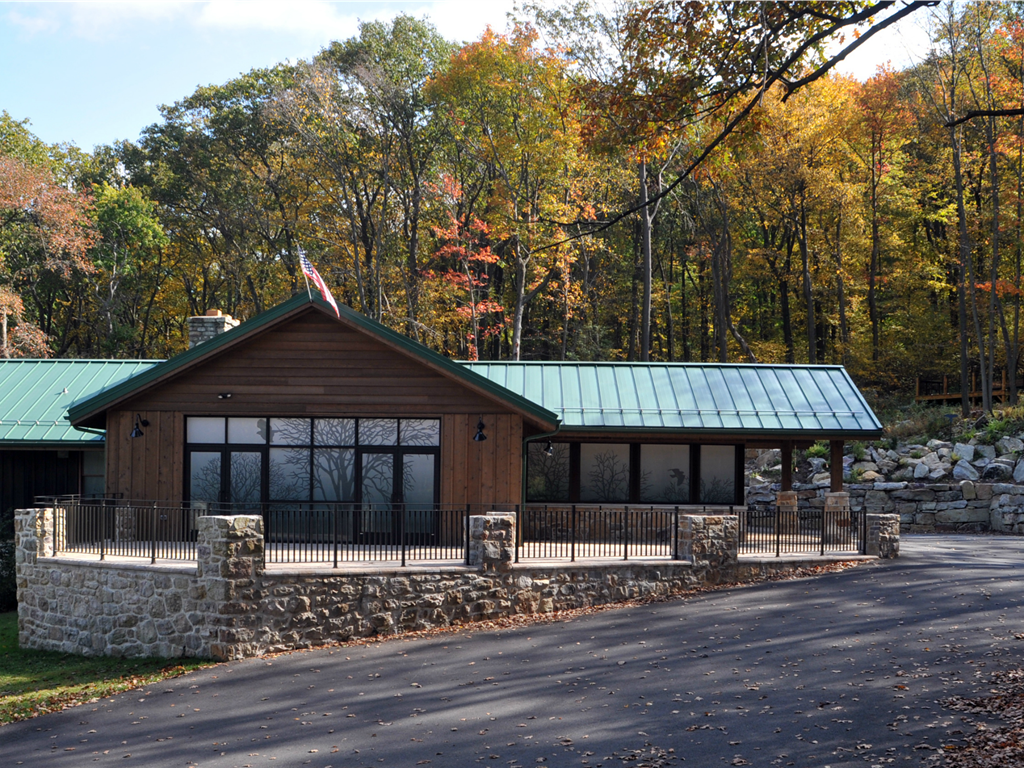 Headquarters for Raptor Education
The Irma Broun-Kahn Education Building opened in 2013 following a $1 Million capital upgrade and expansion to the first public facility at Hawk Mountain. Originally opened in 1953, the building included both a private residence for the Assistant Curator and a public meeting space.
Today the building is named for the Sanctuary's first volunteer Irma Broun-Kahn and offers a functional and attractive space for learning and information exchange. The facility combines the historic feel of the original structure with modern updates. Features include:
Full ADA accessibility with required parking, entrance, and restrooms

Wireless internet, SmartBoard, projector and more
Catering kitchen for small group meetings or retreats
School bus and other vehicle loop with parking and connector trail
Raptor-viewing platform that overlooks the building and ridge
Nearby access to Education Trail, which leads to the River of Rocks boulder field and/or the South Lookout
The original residence also has been updated to provide comfortable overnight accommodations for visiting educators or lecturers. Together, the residence and education area provide a field station for raptor education as well as an ideal destination for small corporate retreats.
Click below to download the Bus Parking Map.