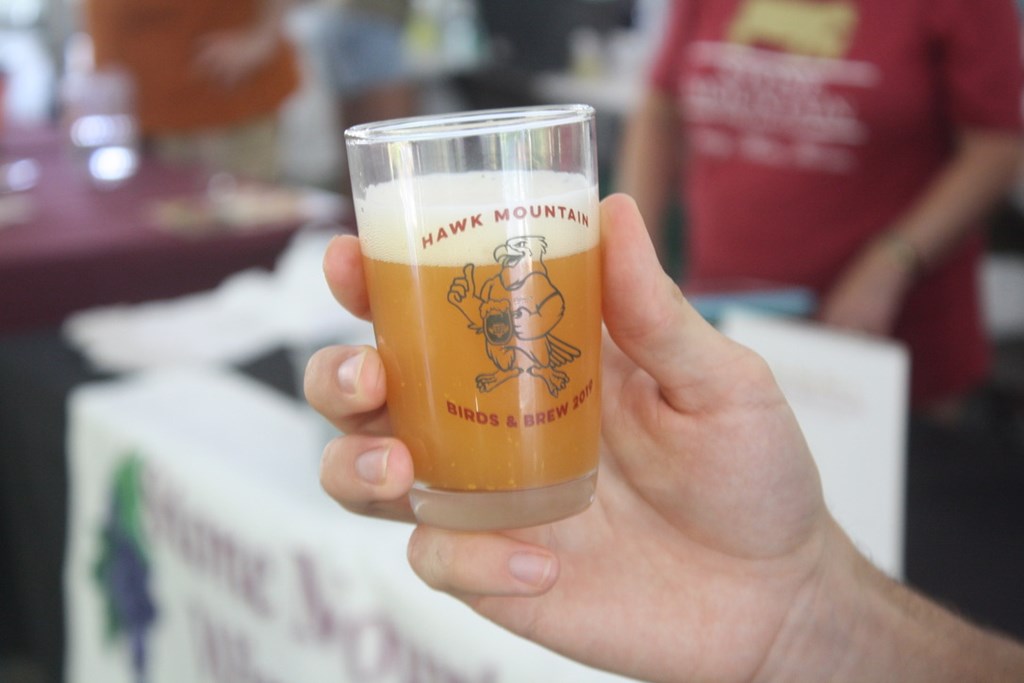 $60.00
Save when you buy online now!
$60 per person, $100 per couple ($75 per person on day of event)
$25 for designated drivers/attendees under 21, $45 per couple ($35 per person on day of event)
Join us for our annual Birds & Brew on a beautiful, late summer evening held outdoors under the big tent. Ticket includes live band, unlimited samplings, high-end BBQ-style dinner, and an all-around good time to benefit Hawk Mountain Sanctuary and its conservation mission.
Attendees receive a 6-oz. commemorative tasting glass, dinner, and access to non-alcoholic beverages and snacks. Those with the designated tasting admission will enjoy unlimited tastings of beers, wines, hard ciders, liquors, and more from various breweries and distilleries.
Must be 21 or older for sampling of alcoholic beverages. All attendees MUST show valid ID with general admission ticket.
Event held rain or shine. Guests sampling alcoholic beverages will receive a paper bracelet to wear during the event. Please drink responsibly!
As of July 20, vendors represented include: Blake's Hard Cider, Flying Embers (Resort Beverage), Full Circle Brewing (Resort Beverage), Hawk Mountain Brewery, Krombacher Brauerei (Resort Beverage), Lucky Leprechaun Winery, Owl's Brew, Sly Fox, Taylor House, Two Rivers, Tito's Vodka, Willow Creek, Yergey and Yuengling. More added weekly!
Dinner provided and sponsored by The Brickhouse Grill, Orwigsburg.
Band sponsored by Explore! Schuylkill
Lead sponsors include: Sandra and Brian Moroney, Tito's Vodka and Lentz, Cantor & Massey, Ltd., and Cozen O' Connor.
Additional Sponsors include: Country Beverage, Liquid Death, Dieffenbach's Potato Chips, Unique Pretzels, Weis Markets Kutztown, Kutztown Bottling Works, Giant Food Kutztown, Echo Hill, Boyers Food Markets, Wegman's Allentown, and Vortex.
For your own safety and per CDC guidelines, please mask if you are unvaccinated.

Any questions, or if you would like to sponsor this event, please reach out to Tammy at [email protected]