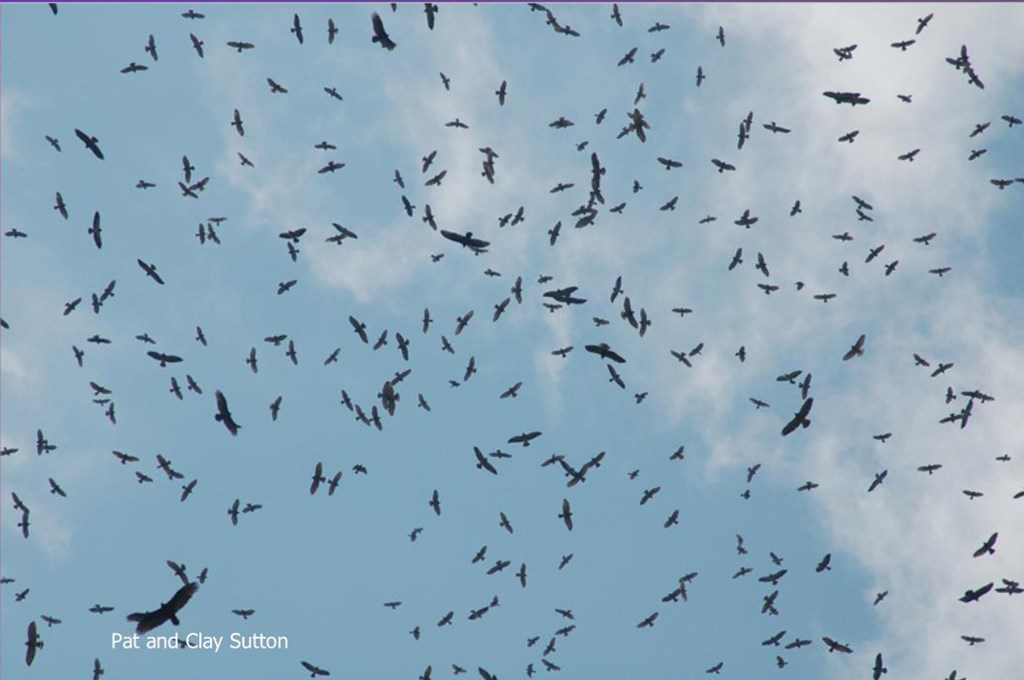 2021 Veracruz River of Raptors Tour
Sept 29 - Oct 6 Main Tour
Oct 7-8 Catemaco Extension
Cost: TBD
(will include hotels, meals, ground transportation, entry/guide fees, NOT airfare)
Extension Cost: TBD
Tour leaders: Dr. Laurie Goodrich, Hawk Mountain Director of Conservation Science and Eduardo Martinez, Pronatura Biologist
The trip co-led by Hawk Mountain and Pronatura-Veracruz, original founders of the Veracruz River of Raptors Project, will explore central Veracruz birding hotspots and spend time viewing the raptor migration at the height of the Broad-winged Hawk migration at the worlds' largest hawk migration concentration watchsite.
Viewing will take place at the Veracruz bird observatory or the roof of the Hotel Bienvenidos, and morning birding trips will visit coastline and inland birding hotspots. Several days will be spent inland away from the watchsites to find birds found only in Veracruz highlands. Cultural highlights include Zempoala pre-Colombian Ruins and the National Anthropology Museum with extensive Olmec collection.
Trip also offers an optional 2 day extension to Catemaco, the northernmost rain forest in the Americas, for an additional and unique wildlife experience.
Click below to download the 2019 itinerary for reference. An updated itinerary will come soon. Please email Laurie Goodrich at [email protected] with any interest or questions!