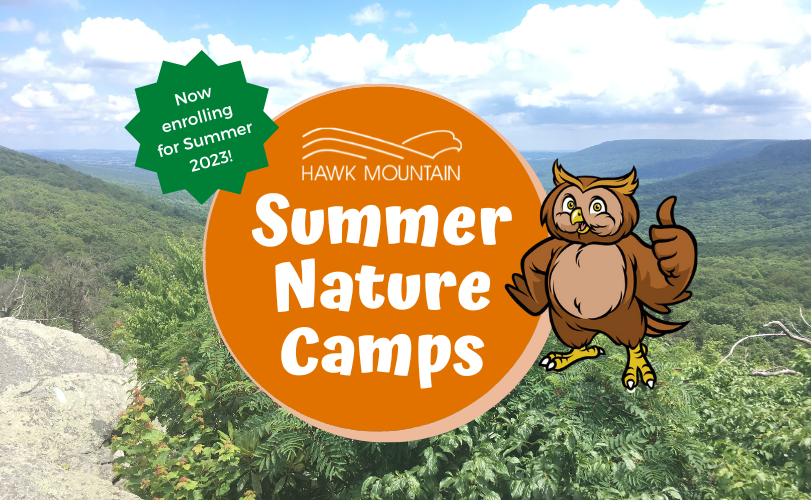 Our Summer Nature Camps, designed for youth entering grades 1st – 6th, get kids outdoors, developing a deeper connection with the natural world through fun and educational activities. We provide a professional environmental education specialist for each camp and limit group size based on optimal teacher-student ratios. Meeting live animals, hiking woodland trails, playing games, making art and craft projects, learning from scientists and special presenters, exploring natural areas, and conducting experiments fill the campers' days. Off-site trips may be included to study water creatures or explore regional highlights. Campers can choose topics of interest or join us for the entire summer!

Hawk Mountain Members receive $50 off of each week of camp. To become a member, please visit us at hawkmountain.org/join.

Joining us for 4 weeks of camp or more? Receive a $50 off promo code to be used towards 1 week of camp. Promotional code can only be used one time. Discount is valid if you register for 4 weeks total, which is equivalent to registering 2 campers for 2 weeks each.

Do you know a young person who would benefit from time outdoors? The IDEA Fund Nature Camp Scholarship will cover the full tuition costs of Summer Nature Camp for each scholarship recipient. Partial aid may also be awarded. For more details and to submit an application, please click here.
* Hawk Mountain Sanctuary reserves the right to modify and/or change camp program activities and structure based on health, safety, and other variable factors.
8:30 AM – 3:30 PM, daily
Cost: $300, $250 for Members
Registering for 4 or more weeks? You qualify for a $50 discount! Contact us at [email protected]
Thank you for your patience as we try a new registration process! Camp fees can now be paid in full as a one-time payment which can be paid online, in person, or over the phone.
Once registered, parents/guardians must complete release forms digitally via Docusign. The release forms will be emailed to you automatically upon registering. Release forms must be completed for each week each camper is registered, as certain weeks require different forms. Please note that these forms must be submitted no later than 2 weeks prior to the start date of your children's selected camp program(s).
Click here to read the Summer Camp Cancellation and Refund Policy.

New equipment funded in part by the Pennsylvania Recreation & Park Society and a grant from the Environmental Stewardship Fund under the administration of the Pennsylvania Department of Conservation and Natural Resources, Bureau of Recreation and Conservation.
Counselor-in-Training positions are available for local students ages 14-17!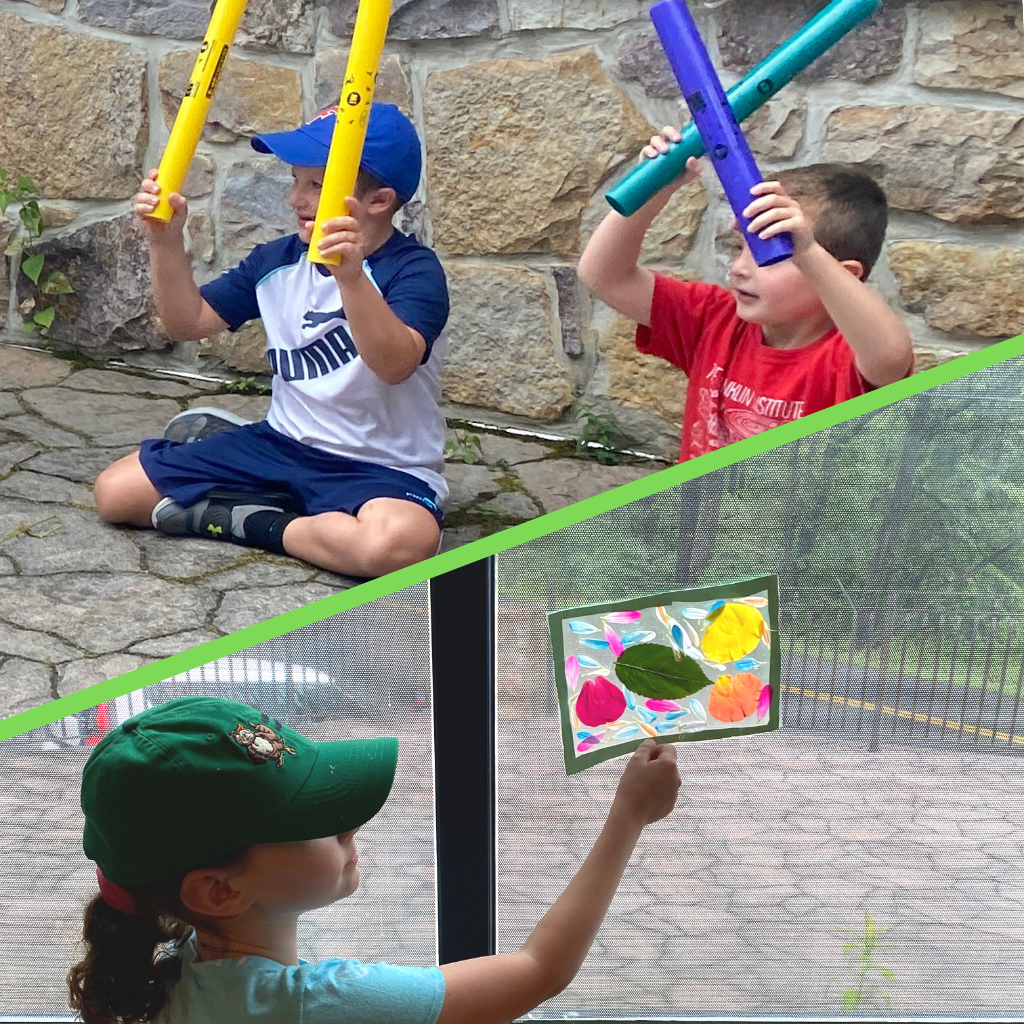 Art of Nature Summer Camp
June 19 - June 23
Designed for youth entering grades 1-3 and 4-6

Nature will inspire campers' imaginations through art, music, movement, role-playing, sculpture, and more! Each day campers have fun exploring the sanctuary, meeting live animals, and being creative.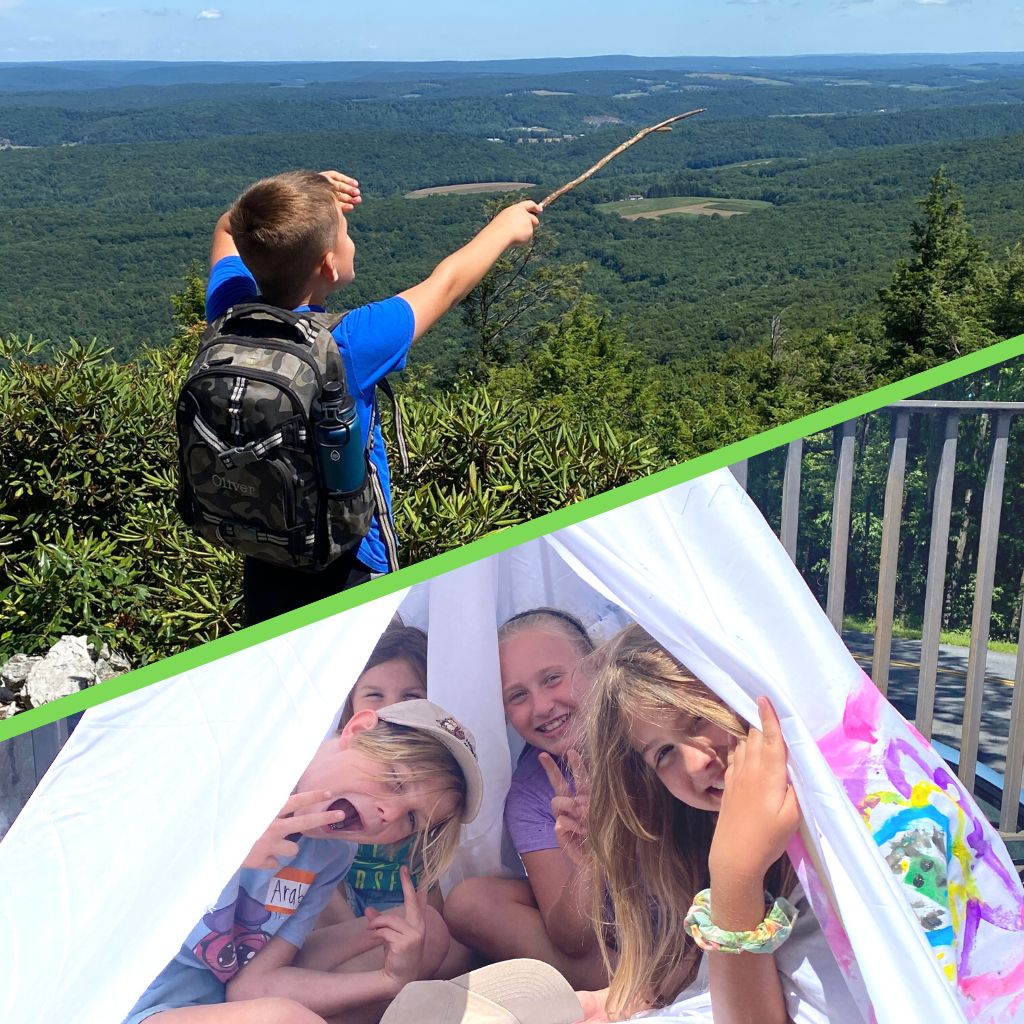 SOLD OUT
Wild Survivors Summer Camp
June 26 - June 30
Designed for youth entering grades 1-3 and 4-6


Learn techniques that people utilized hundreds of years ago in order to live off the land. Using hands-on experiences, discover how past humans, plants, and wild animals survived, and listen to stories of the past. Learn how to cook over a fire during this week of adventure. Meet LIVE animal ambassadors and learn how they survive in the wild.
Predators & Prey Summer Camp
July 3 - 7
Designed for youth entering grades 1-3 and 4-6


Whether they have fur or feathers, crawl or fly, hop or swim, the wild animals of our world have always captured our imagination. This week campers will learn about the ancient relationship between predator and prey! Which animal is the fastest, biggest, or strongest? Campers will get up close and personal with some LIVE predators and prey, too.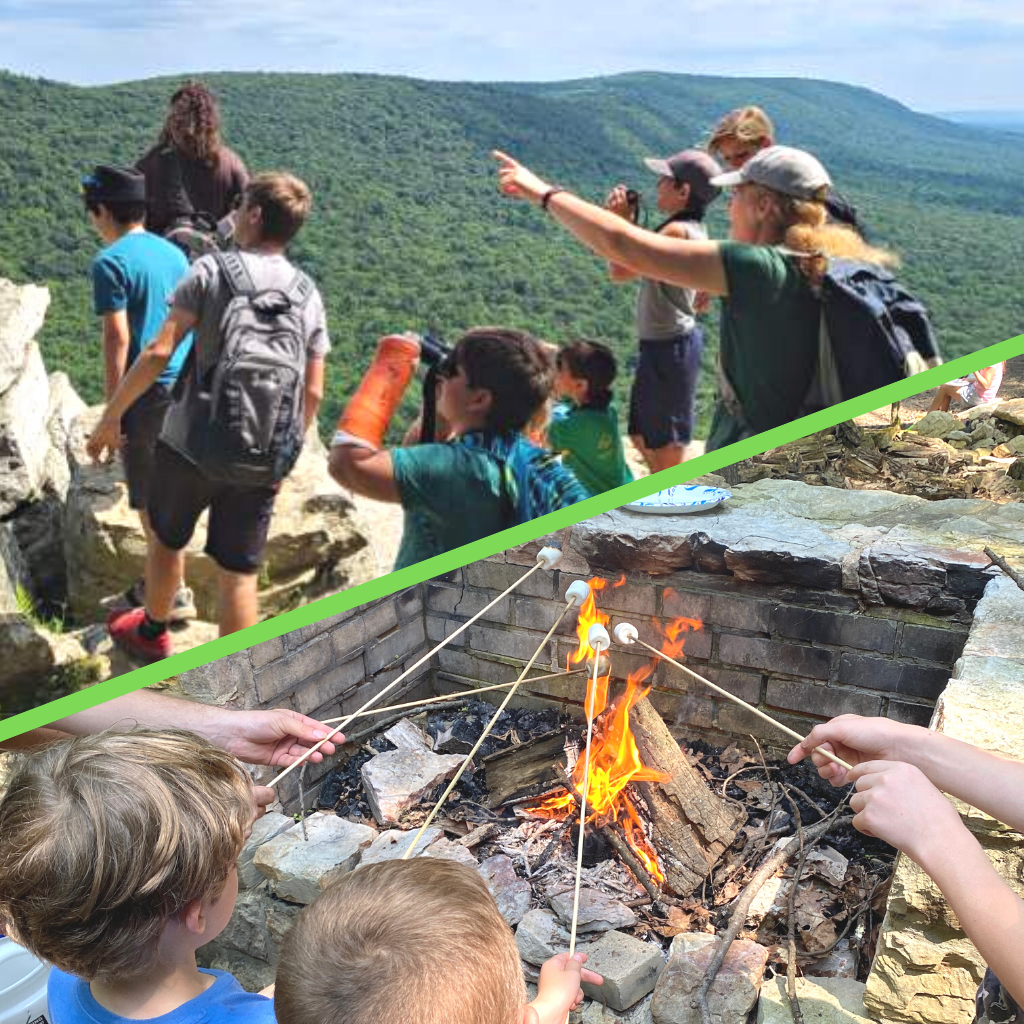 SOLD OUT
Surviving in the Wild Summer Camp
July 10- 14
Designed for youth entering grades 1-3 and 4-6

Discover how humans, plants, and animals survive in the wild. Campers will learn survival skills through hands-on experiences like basic way-finding skills, how to collect water, and cook over a fire during this week of adventure. Learn what to do when encountering wildlife and build emergency shelters. Meet some LIVE animal ambassadors and learn how they stay safe and find food, water, and build shelters of their own.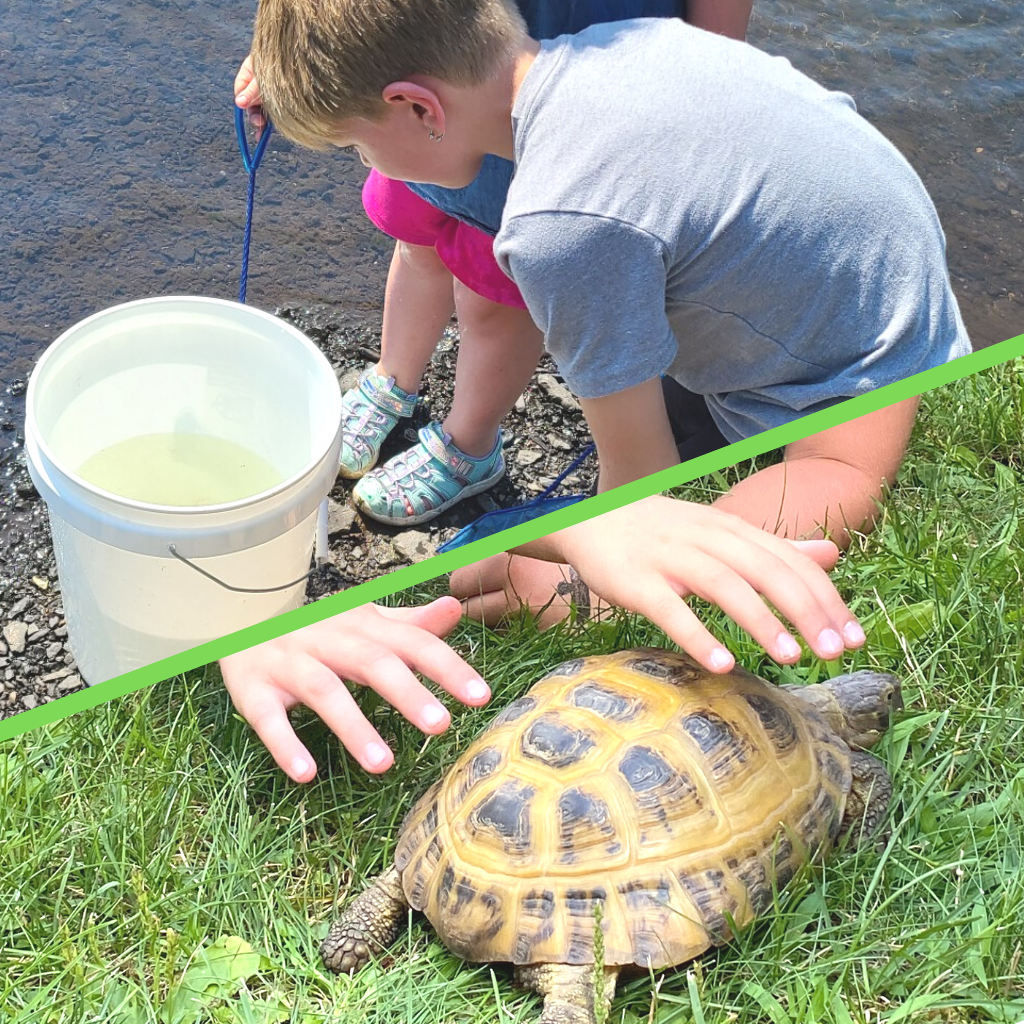 SOLD OUT
All About Animals Summer Camp
July 17 - 21
Designed for youth entering grades 1-3 and 4-6

Each day campers will investigate a new type of animal group found at the sanctuary. Collect bugs in jars or study critters in a stream! Campers will explore insects, birds, mammals, reptiles, amphibians, spiders, and more during this week dedicated to the animal kingdom. LIVE animal encounters, stream study, hiking, games, and more. Off-site stream study included this week.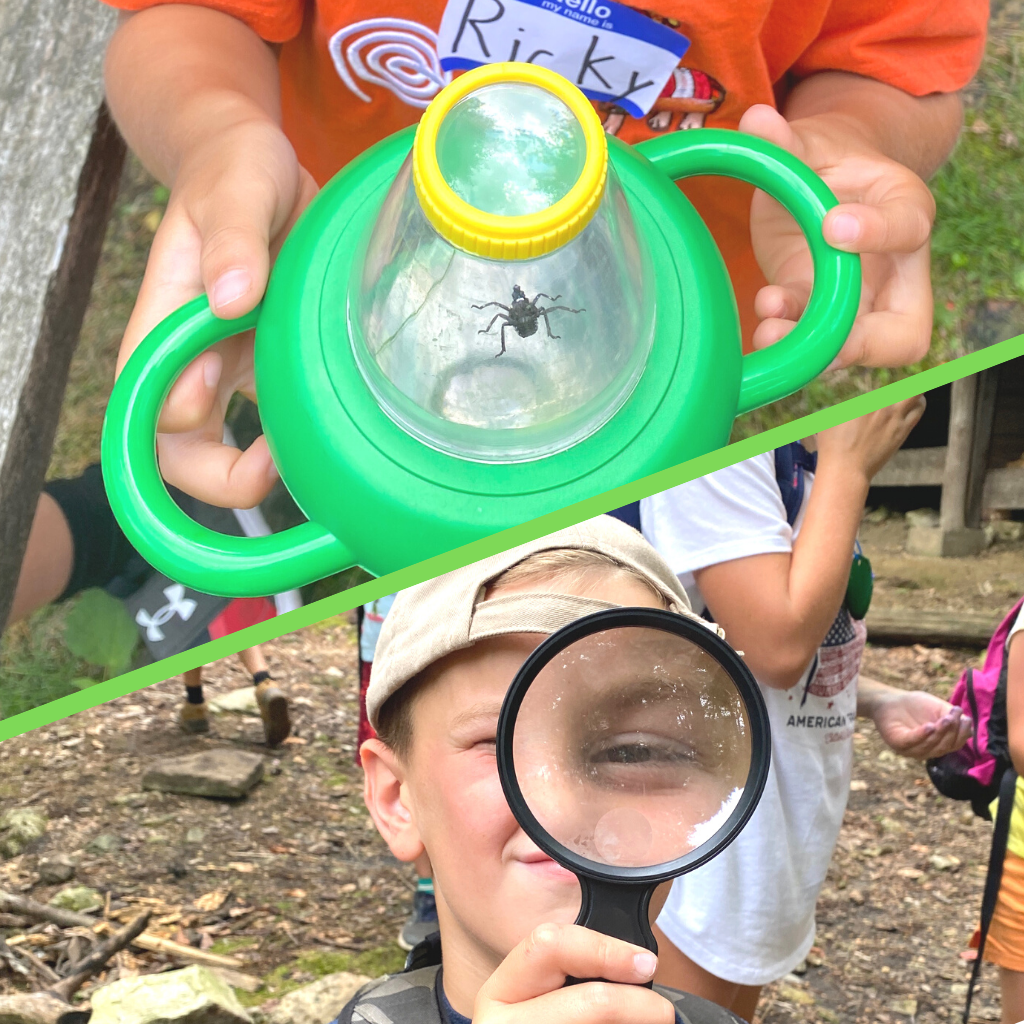 Wild Discoveries Summer Camp
July 24 - 28
Designed for youth entering grades 1-3 and 4-6

Discover nature in the strangest places! Look under logs, splash in a stream, create science experiments, and investigate wildlife clues during this week of nature exploration. Campers will experience the natural world from different perspectives as they scan the treetops and examine the stones beneath their feet. Uncover how the sanctuary's LIVE animal ambassadors would live in the wild. Off-site stream study included this week.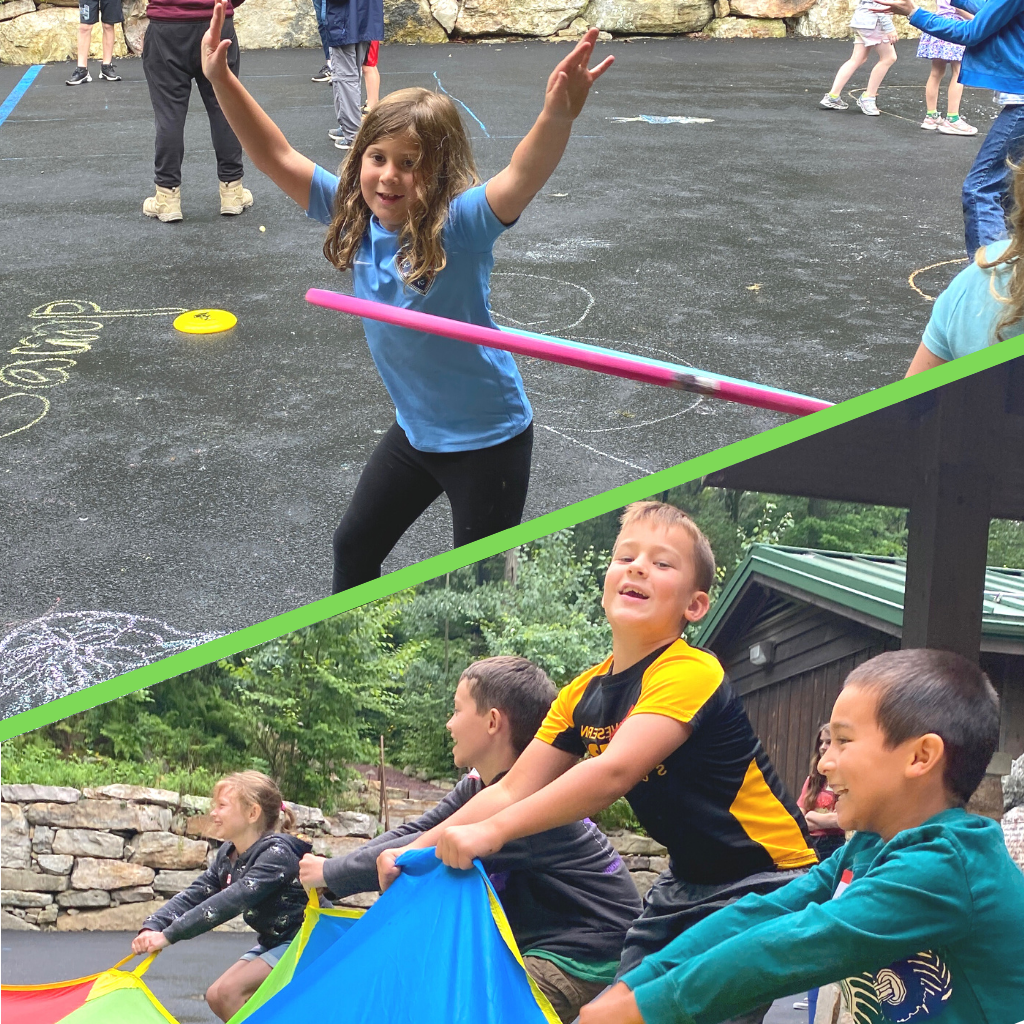 Woodland Games Summer Camp
July 31- August 4
Designed for youth entering grades 1-3 and 4-6

Join in the fun and learn by playing outdoor games, splashing in a stream, doing scavenger hunts, and tackling teambuilding challenges. Campers will discover the natural world, and more about themselves, through interactive games and activities. Animal encounters, hiking, games, and so much more! Off-site stream study included this week.
Young Naturalist Summer Camp
Aug 7 - 11
Designed for youth entering grades 1-3 and 4-6

Start your campers on their paths to becoming naturalists! Campers will track wild animals, identify trees, and learn some of the basic tools of a naturalist while exploring nature firsthand. Meeting LIVE animals and learning how to identify them will be the greatest adventure. Off-site stream study included this week.