Trainees & Graduate Students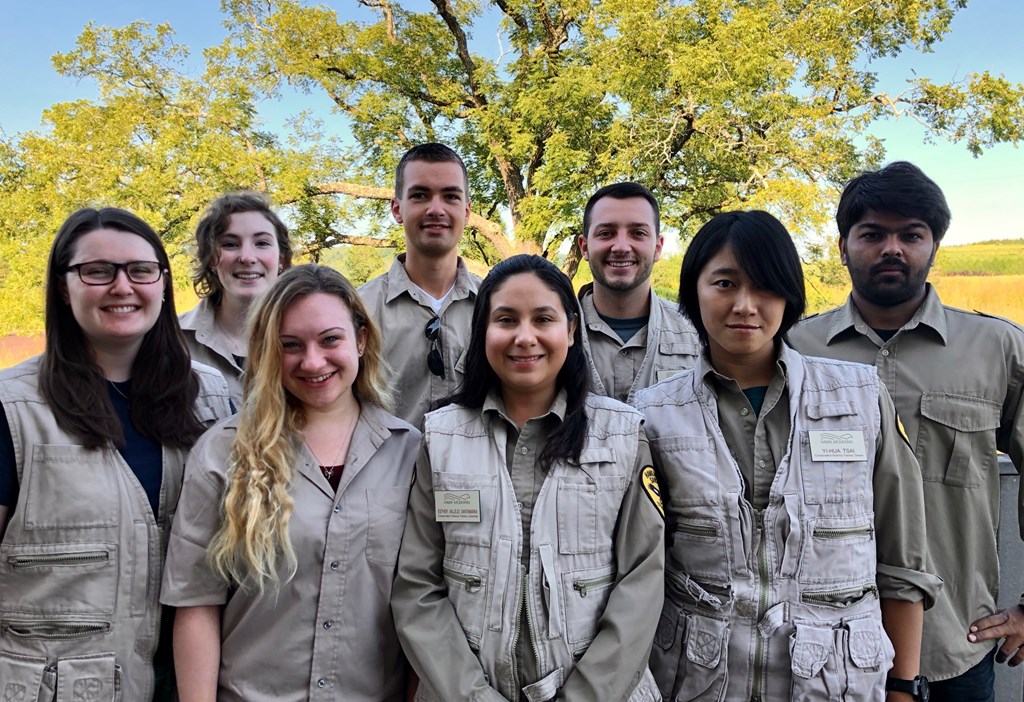 As a leader in raptor conservation, Hawk Mountain supports the next generation of conservation scientists, educators, and professionals. Our globally expanding network of trainees, interns, and graduate students are living proof of our contribution to the growing field of conservation. The Acopian Center for Conservation Learning has allowed us to expand our outreach both locally and globally. Our on-site facilities allow us to empower rising conservationists with a variety of training and internship opportunities that span across many aspects of conservation.
We offer professional field training, data processing and statistics training, seminars, networking opportunities, and more to our science trainees. We also offer our education trainees first hand conservation teaching, presentation, lesson planning, and outreach experiences. Our communications interns gain experience with real world conservation applications of writing, marketing, advertising, and design. Our science interns work closely with our raptor biologists to receive training in field techniques, raptor ecology, and data collection. Many of our trainees and interns work on culminating self-designed projects that exemplify their learning experiences by the end of their time on the mountain.
Hawk Mountain strives to further empower young conservation professionals to achieve their goals by supporting them even after they've left the mountain. We stay in touch with our trainees, interns, and graduate students and love to get updates on their current conservation research, affiliations, and impact. Former trainees, interns, and graduate students continue to be a source of our global conservation influence through collaboration and networking. Hawk Mountain will continue to expand and streamline our connection with all of our past and current trainees, interns, and graduate students in order to foster local to global raptor conservation network that thrives for generations to come.