On the Shoulders of Giants
Posted on in On the Mountain by Tianna Johnson, 2020 Education TraineeTianna Johnson, 2020 Education Trainee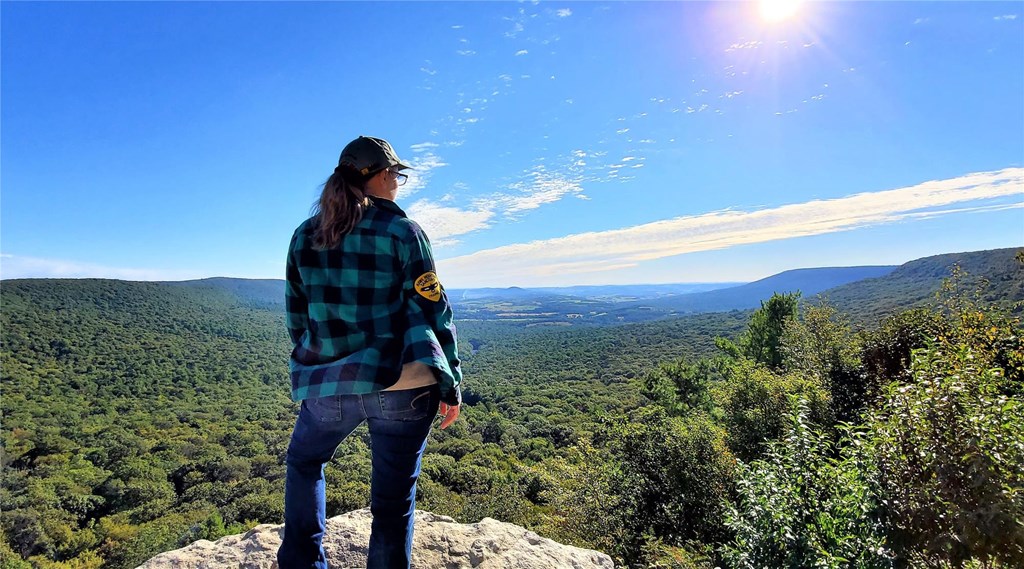 I have always sought opportunities to work with wildlife, particularly birds of prey, amphibians, and reptiles. As a result, I have worked in various positions with environmental and outdoor agencies ranging from collecting data on American chestnut seedlings and examining deer browse to working at campgrounds and managing large social media accounts while creating original content to share. I volunteered for nonprofit organizations by running their social media, educating the public with live ambassador animals, and fundraising for nonprofits. I have banded northern goshawks and have been banding northern saw-whet owls every autumn since 2014. I am currently a master's student studying timber rattlesnake population biology in Pennsylvania. My own social media accounts are dedicated to science communication and I have always found sharing my passion for wildlife and nature with people of all backgrounds and age groups to be incredibly rewarding.
Though I do possess a lot of prior field and work experience, I felt that I was lacking in the realm of public education. I have given talks and worked with animals, but I have never worked with school groups or created multifaceted original programs. I am a firm believer that having a multidisciplinary and diverse background makes a better wildlife biologist. I also believe that though research can lead to conservation implications and protective legislation for wildlife, so can the act of relating wildlife and wildlife research to people through education.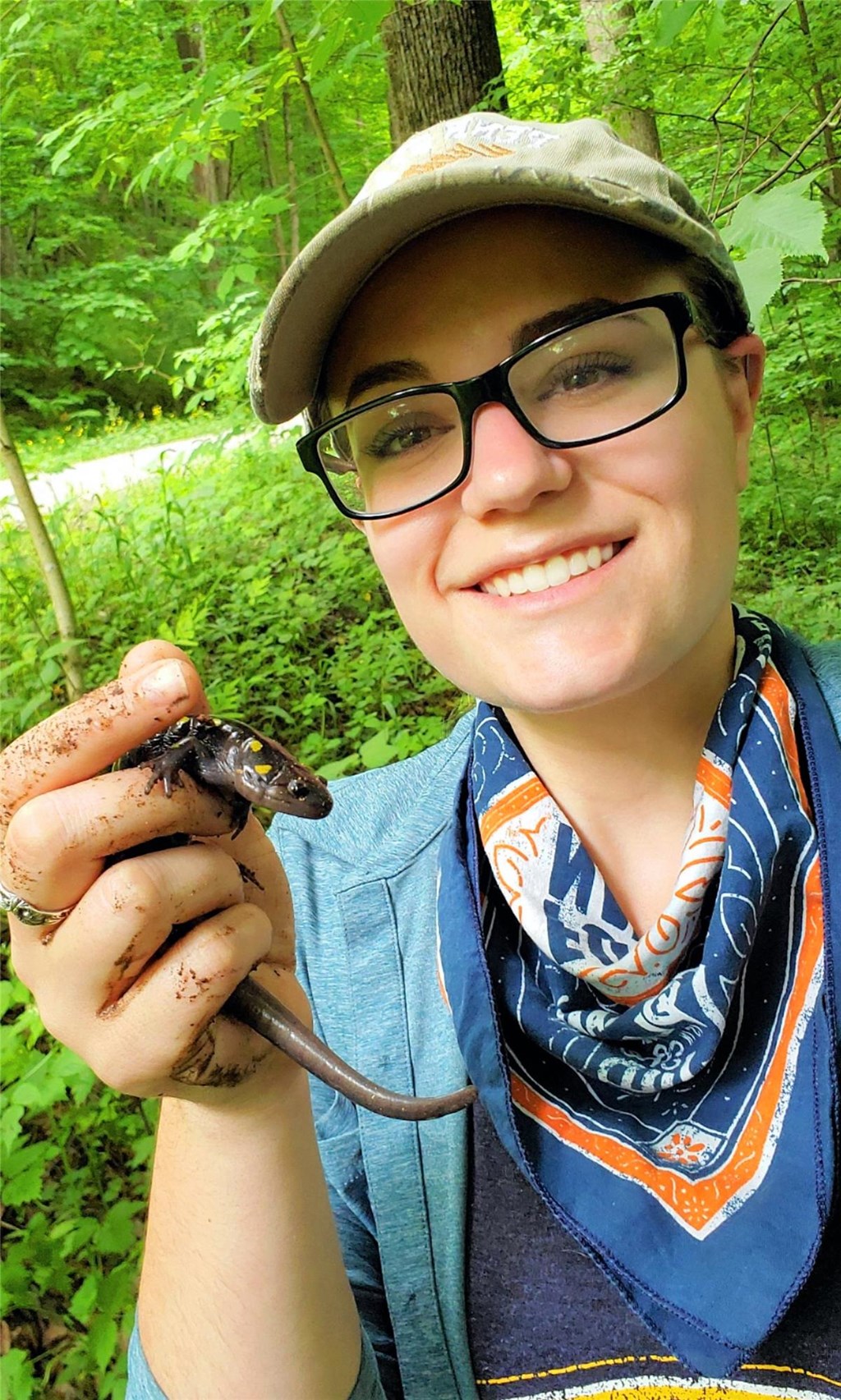 At Hawk Mountain, I have been mentored by scientists and educators that are incredible in their respective roles at the sanctuary. I initially felt like a small person among giants, but every person here has been incredibly welcoming and offered me the opportunity to learn from both their professional work and life experiences, something that not every organization offers. I received support and feedback during every step of my journey at Hawk Mountain. In my role as an education trainee, I have not only had the opportunity to lead programs and care for the animal ambassadors, but I have also completed important tasks. I have compiled documentation for ambassador animals, I revamped education materials that needed to be updated, and I also designed original education tools that will be used in educational programs for years to come. I have had the opportunity to participate in projects at Hawk Mountain that not only contributed to the Sanctuary's mission, but also helped me to grow as a scientist and educator. It feels incredibly rewarding to play an important role in developing educational programs and be given the opportunity to leave something useful behind at a place that has made such a positive impact on me.
I have come to understand that educating anyone about wildlife does not have to necessarily be through a formal program. It can be accomplished by sharing a story, an activity, or an experience. Most importantly, I have learned that you tend to not feel so small when you are standing on the shoulders of giants.
Tianna is an active outdoors woman, wildlife photographer, and science communicator. She can be found on Instagram at @tiannajohnson and Twitter at @wildlifertianna.