My Path in Conservation Education
Posted on in On the Mountain by Pamela Carvajal Masis, 2022 Spring Conservation TraineePamela Carvajal Masis, 2022 Spring Conservation Trainee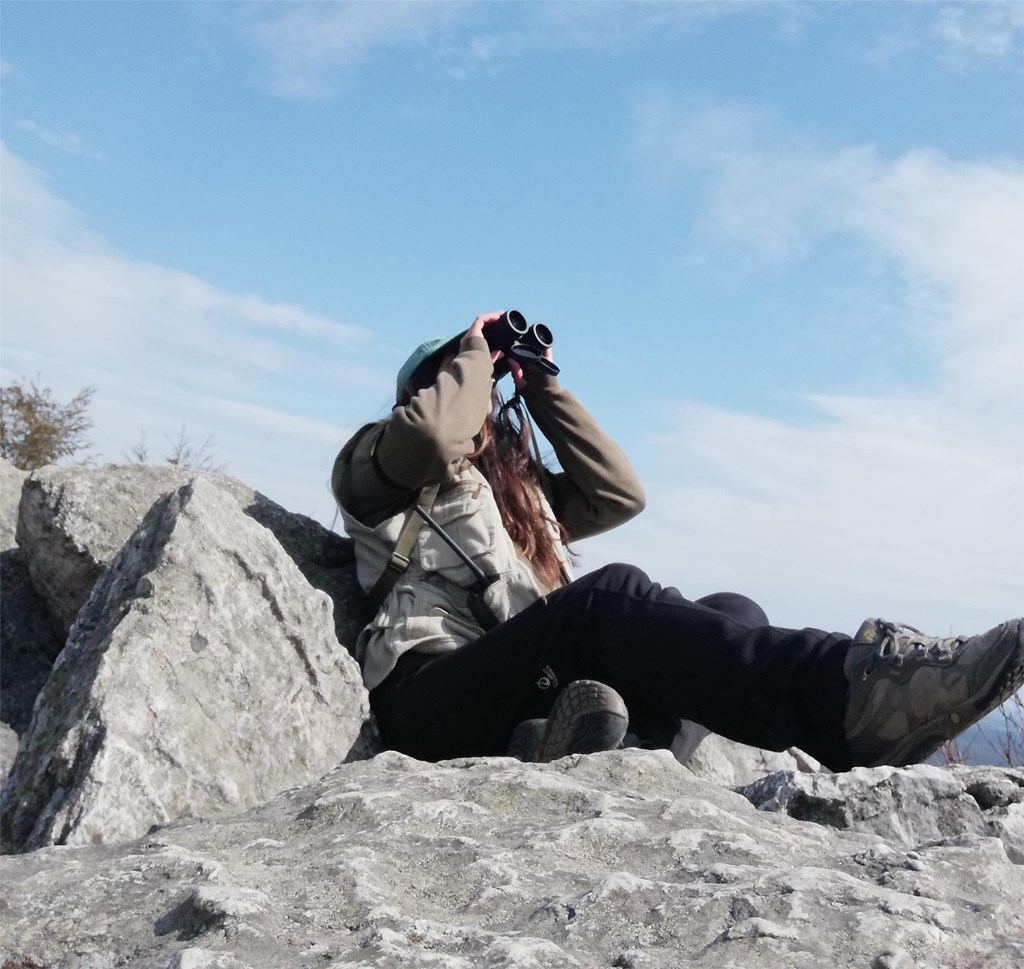 My name is Pamela Carvajal Masis. I am from Costa Rica, a small but beautiful and biodiverse country in Central America. I have a bachelor's degree in Tropical Biology from Universidad Nacional in Costa Rica. I graduated in 2016, and after doing some butterfly house management, environmental education, and naturalist hikes, my life took a path apart from work related to nature or wildlife. I was about to lose my dream of becoming a biologist when, at the beginning of 2021, I saw an opportunity to get back to my path. Someone shared a Facebook post from Kéköldi Hawkwatch, where they were looking for volunteers for the fall migration. I felt something in my heart that made me realize I was meant to be part of this.

Kéköldi is an indigenous community belonging to the Bribri native people located in the Caribbean coast of Costa Rica. I visited there in 2015 during a field trip in college, and I remembered how I fell in love with that place. I also remembered that the professor who took us there, Oscar Ramirez, was a bird lover and expert. He talked to us about raptor migration and took us to the observation tower, which was my first introduction to the phenomenon of hawk watching. Oscar has since passed, but the memories I made on that trip will always be a part of who I am.

Six years later I was in that tower again, but this time being part of the resurgence of a very important project – the raptor migration count. I never thought I'd be working with birds of prey because they were out of my scope at the time, but when I read the requirements to be part of this project, I felt like it could be a good start for me. Assisting the expert counters to learn from them and gain field experience sounded perfect to me! I pictured something like taking notes, and I always joke about giving drinking water to the counters and cleaning their face sweat. But to my surprise, it turned out that not only was I actually one of the counters, I ended up having a leadership role in the project! I was in disbelief, since I could barely tell a couple of bird species when I started.

But it was possible thanks to the amazing directors of the project, Pablo Porras and David Araya, and the main counter they selected, Julio Madriz. Julio is a very knowledgeable person when it comes to nature, but mainly birds. He patiently taught me how to identify raptors in flight, among many other important concepts to do this work successfully. We counted over 2.7 million raptors that season.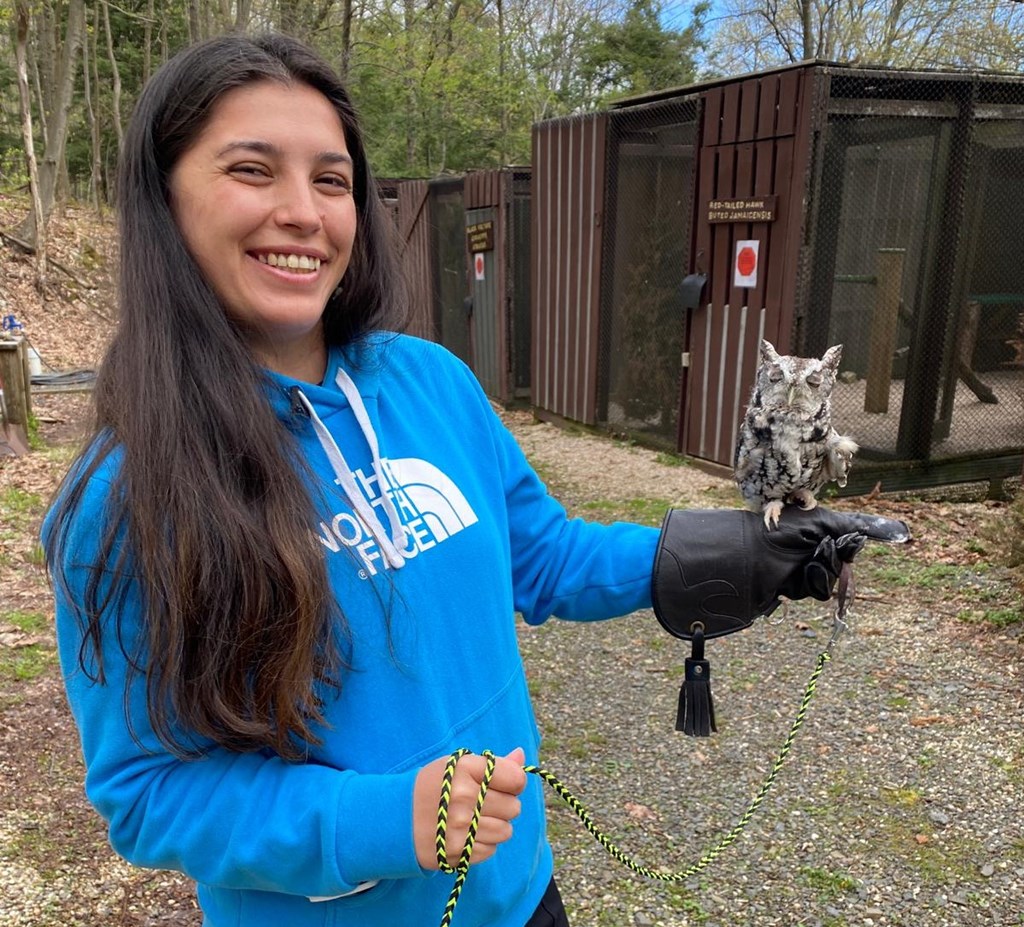 Part of my work at the hawkwatch was also doing some environmental education. That is how I eventually got to Hawk Mountain. Not only is HMS an important financial supporter of the Kéköldi site, but we were also visited by Dr. JF Therrien, who is the link between Kéköldi and the Sanctuary. I talked to him about my interest in being a part of the education team at HMS as a trainee, so he guided me through the application process and after the interview, I was accepted!

My journey at Hawk Mountain was nothing but awesome. I learned so much not only about education and working with groups of every age, but also about raptors. I have also learned about raptors in captivity and how to care for them. Hawk Mountain is not a rehabilitation center, but the Sanctuary hosts a collection of non-releasable raptors that have been rehabilitated to serve as ambassadors of their species in various educational programs.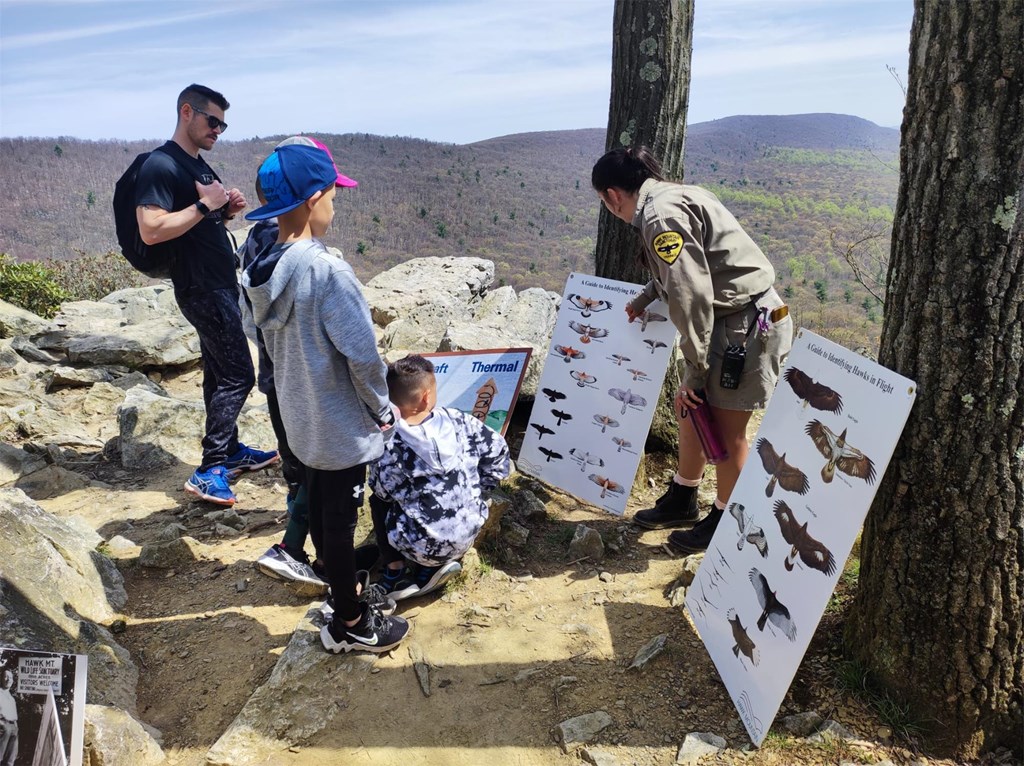 I used to say raptors were out of my scope. Well, that is part of the past now, because not only have I had the opportunity to be close to a live raptor, but I also have had the honor of serving as their coworker every time I handle them on my leather clad arm for a teaching program. However, I respect them as wild animals and try to have minimal physical contact with them. Even though I´d love to kiss and hug them, when it comes to nature, the less you touch the more you love.

Once I am back in Costa Rica, I will launch the Environmental Education Program at Kéköldi Hawkwatch, and probably do a masters in tropical ecotoxicology focused on vultures. I cannot finish describing my science path without mentioning three main pillars of it – my oldest brother, my husband Michael Espinoza, and my mom, who has already opened her wings to oversee my science career as a raptor soaring above the skies. As every solid construction needs at least four pillars, my fourth has always been, and will always be, my God.