Hawk Mountain Soars Through a Successful Season of Summer Camps
Posted on in On the Mountain by Sean Grace, PresidentSean Grace, President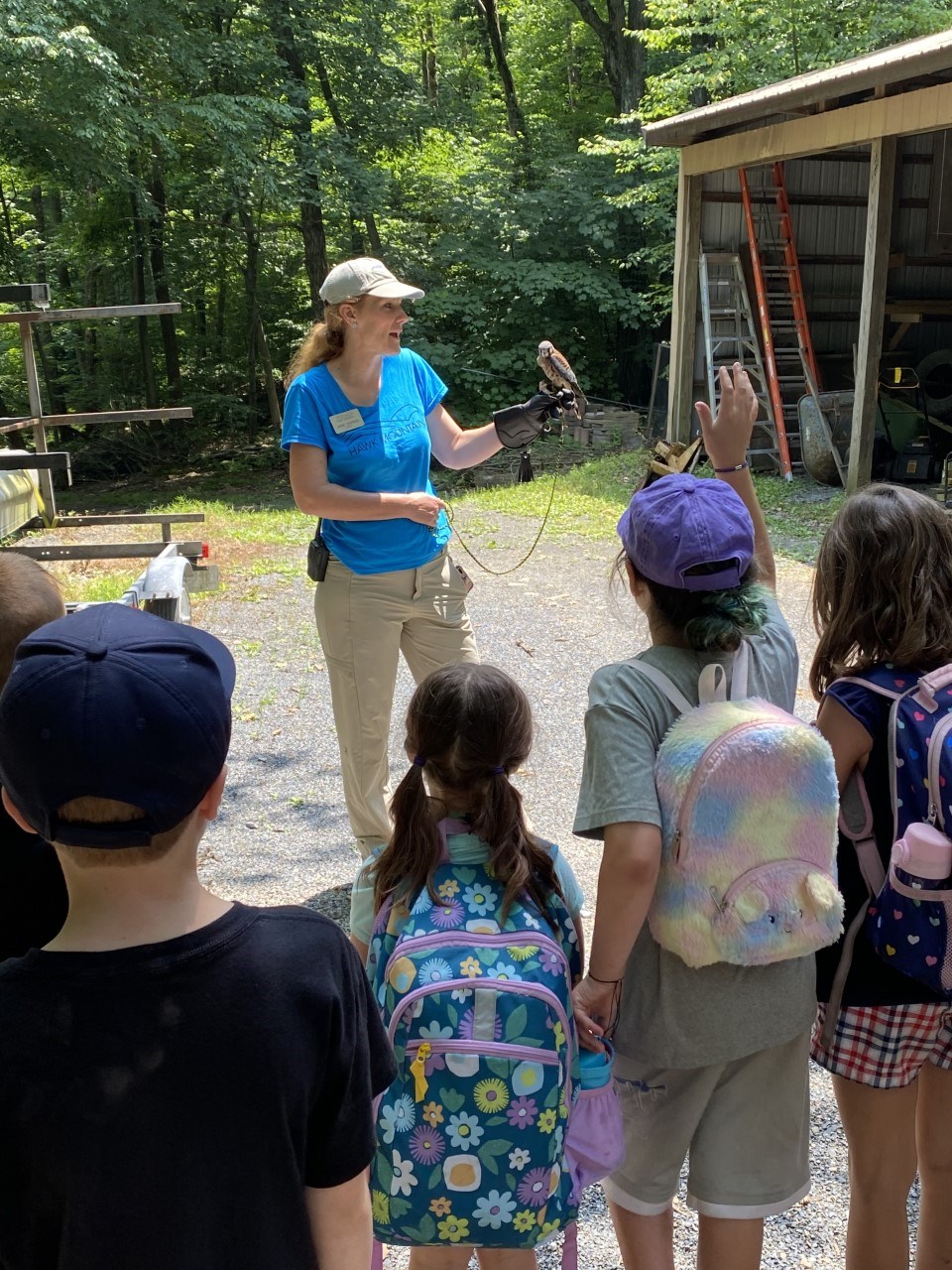 Recently, Hawk Mountain launched a new education platform to fully engage the various members of our ever-expanding community. Connecting with nature is not only fun and informative, but also an increasing body of research shows how immersion in nature significantly improves how we feel emotionally, mentally, and physically. Some of the stress-relieving effects include lowered blood pressure, reduced anxiety, and decreased stress-related hormone levels, along with an increased sense of wellbeing, self-esteem, and cognitive function.
One program we are particularly thrilled about is our new summer nature camp series that spans eight weeks and two different age groups, resulting in 16 total weeks of summer camp offerings. With themes that include wild survivors, predators and prey, the art of nature, and fascinating creatures, it is no wonder that campers are just as excited as we are. I believe most adults who go on to become active in the world of conservation or related fields have had a strong connection with nature as a child and, often, they are influenced by a mentor.
There is an old saying that it takes a village to raise a child, where it is the responsibility of the village members to recognize the gift that a child has and foster that interest. For me, it was my mother who fanned my interests in birds, but for some, it could be an uncle, a neighbor, or a scout leader. We believe that camp is an ideal opportunity to foster a rich connection between children and nature. We see honor in creating the next generation of naturalists, conservationists, and stewards of the natural world.
Camp is different from a one-off kind of program that will have a limited effect in that there is time to mentor a child's connection with the natural world. Children are inquisitive about nature and our camps have a highly trained environmental educator who will develop a deeper connection to the natural world through fun and informative activities. Our Director of Education, Jamie Dawson, is super high energy and is always looking to innovate. Most of us remember that special teacher, even after a lifetime of adult diversions. Jamie has those qualities and that's why she is perfect for directing our programs.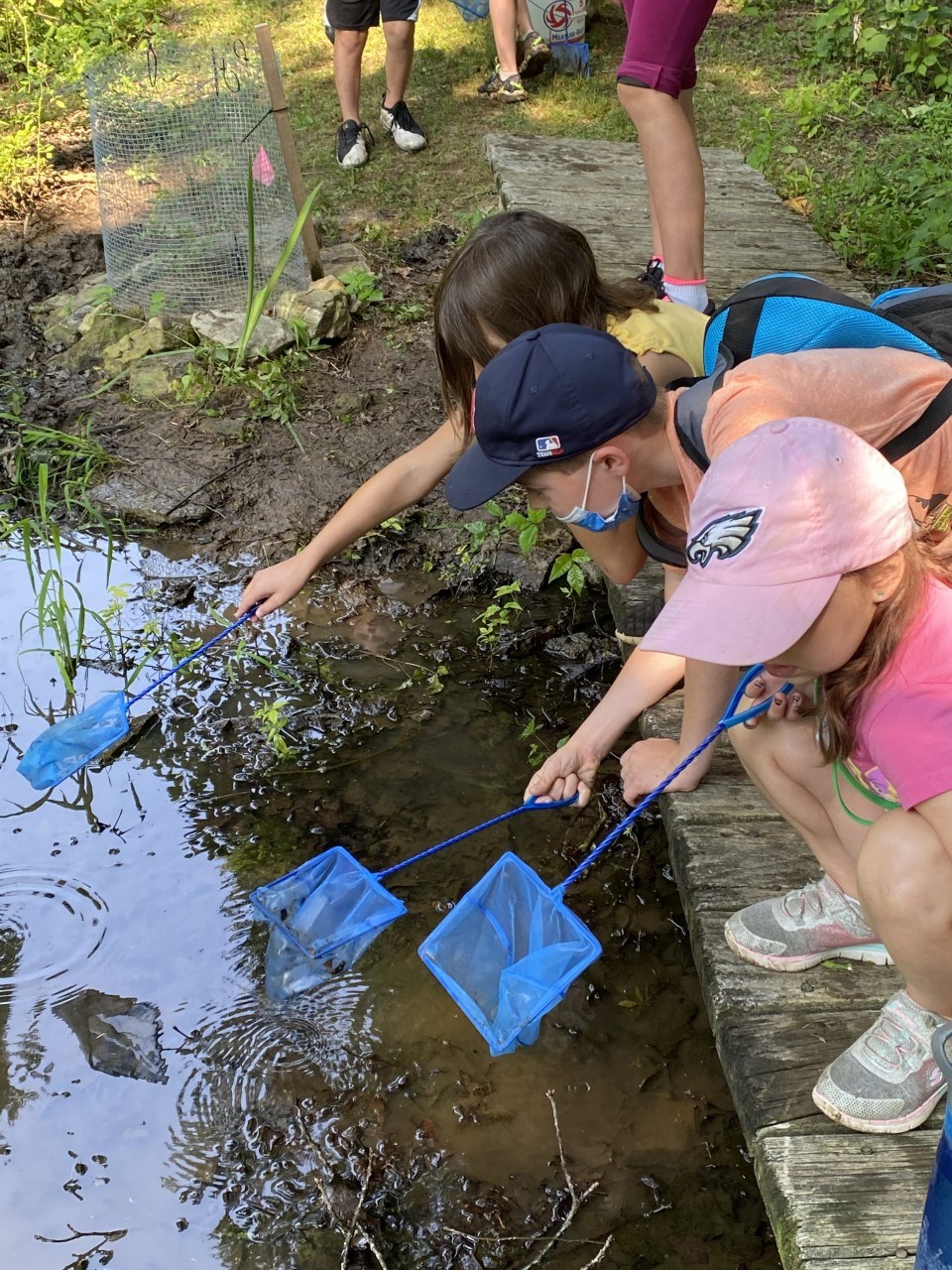 Summer camp cannot just be another day of school, it has to be fun first. With a team that has more than 30 years of creating and running nature camps, it is a guarantee that we will be soaring from the beginning. Each of our camp weeks not only has a theme but also has an entire curriculum that is designed to immerse your child in nature. Talk to a biologist, environmental educator, or someone working in a nature-based field, and they all have things in common; a natural place they were connected to as a child, an opportunity to explore, and someone that helped mentor their growth and enthusiasm.

In schools around the world, the basics are taught to young children that include the alphabet and numbers, which lead to learning the skills of reading, writing, and math. This is how children become literate. We would argue that teaching environmental literacy to our children is also essential to development, which includes learning about the local wildlife and how it interacts within your local aquatic and terrestrial ecosystems. Environmental literacy, a commitment to expanding one's environmental knowledge, increases awareness that eventually leads to positive changes in actions and attitudes around environmental sustainability.
Learning about nature is not just whimsical and fun, it is becoming a vital skill to navigate in a society that faces many environmental concerns. A child who grows up feeling connected to wildlife and their surroundings is more likely to become an environmental steward who is interested in creating healthy habitats for wildlife and the communities of people that live in those areas. We are inextricably connected to the natural world and its living systems. At Hawk Mountain, it is a privilege for us to foster a connection between people of all ages and the wonders of the natural world, and we know you can have a lot of fun along the way.