Hawk Mountain - In the Zone!
Posted on in On the Mountain by Breanna Bennett, Undergraduate Researcher Breanna Bennett, Undergraduate Researcher
If you're a lover of backyard birds, you're likely already familiar with these charismatic little fellows.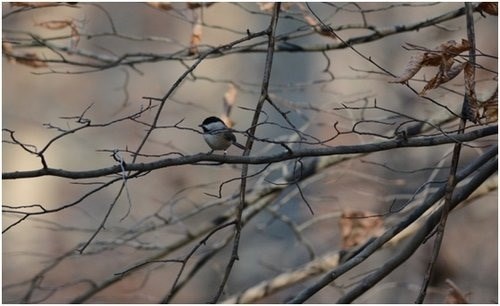 With their iconic black cap and bib, chickadees are a favorite of many feeder bird enthusiasts, but did you know that there are actually seven species of chickadee that occur in North America?
Of those seven species, two commonly occur in the east coast of the United States: Black-capped chickadees, which occur east to west across the northern portion of the US, and Carolina Chickadees, which occur in the southeastern corner of the US. These two species bump into each other in a zone of contact that stretches from the east coast all the way to Kentucky.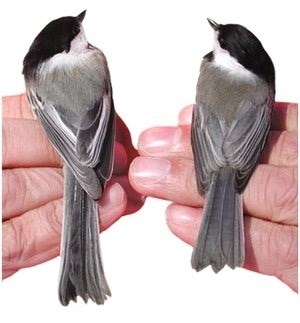 Hawk Mountain lies right in the middle of the Pennsylvania section of this contact area and has proven to be an excellent outdoor laboratory to study hybridization between these two species.
The Curry Lab, headed by Dr. Robert L. Curry of Villanova University, has been investigating the dynamics of the chickadee hybrid zone since 2000. Currently, two major student projects are underway at Hawk Mountain.
For more information about the research being conducted with Chickadees on the Mountain, head over to the Hawk Mountain Podcast to hear Dr. Curry's lecture from last autumn.