The Challenge in the Joy of Learning: Batumi 2018
Posted on in In the Field by Paulina Camarena, 2016 Conservation Science TraineePaulina Camarena, 2016 Conservation Science Trainee
I still remember the time at Hawk Mountain, when one of my now best friends and colleagues in raptor conservation, Aneesha Pokharel, was slightly worried about identifying North American raptor species as she is from Nepal and those birds would be completely new to her. Now it was my turn.
As a field biologist focused on bird monitoring, particularly raptors, I have monitored migrating raptors in the Isthmus of Tehuantepec in México, my home country, in addition to being an intern at Hawk Mountain in the spring of 2016. However, the time to jump into unknown species to me appeared recently. I found out that the Batumi Raptor Count (BRC) was seeking volunteers to monitor the migration from August to November in Batumi, Georgia. Despite knowing it was going to be a challenge to count and identify species I have never seen before, I decided to apply, and I cannot be happier about having taken that chance.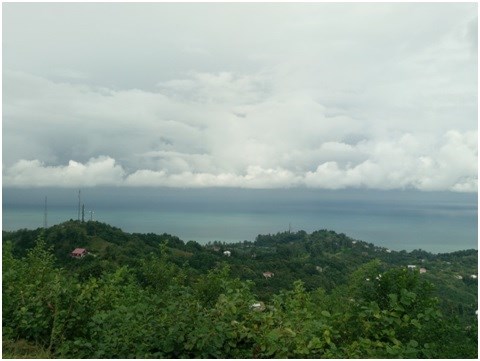 My first day was August 12, 2018, and my journey to Batumi has been the longest I have ever taken to reach a place. As I was in England, I took a flight from London to Amsterdam, then to Istanbul, and finally, being the most affordable option at the moment, I took a bus to Batumi. I spent 24 hrs in that bus! Despite the long hours and stressful moments—absolutely no one spoke English nor Spanish in the bus—I gratefully remember how some people helped me in many ways. Finally I was there, in my new home for the following two months: Sahalvasho in Batumi.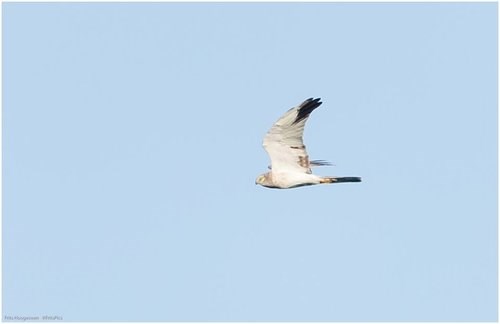 Honey buzzards, steppe buzzards, black kites, marsh harriers, Montagu's and pallid harriers… among many others. They looked so similar to the new, unskilled eyes. The first days felt absolutely slow, with quiet early mornings and long hours with not many birds yet decorating the sky, plus the pressure of learning to ID the species. There were two observation points: Sahalvasho and Shuamta. Station 2, Shuamta was my favorite since the beginning, as the height was just a pleasure in addition to the landscape, and for the ones who have been there, we know the hike up is not precisely easy at all times but certainly rewarding. Step by step, day after day, and thanks to the people I was surrounded by, I started to pick up the species I was watching. However, I have to admit it took me a while to feel confident enough to say "Palmtop" and register the species I was seeing cross the transect line. While watching a bird through the binoculars and thinking "that's a marsh harrier" to then hear "marsh harrier!" by someone else, I knew that I was successfully learning and in those moments I felt such joy. The days started to go faster, and the number of birds counted day after day increased. To watch and be able to discern between Montagu's and pallid harriers was a rewarding experience but definitely not an easy one, among many others, and was the result of the everyday practice.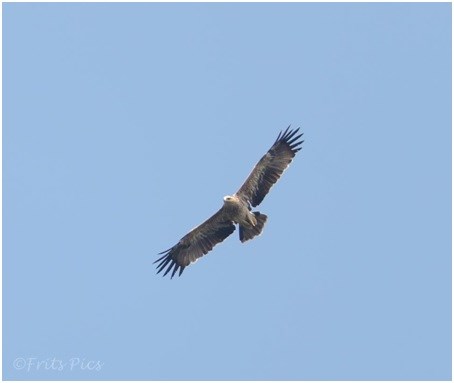 During my stay at Hawk Mountain, I learned significantly about vultures and their critical conservation status, and they became among my favorite group of birds. I will never forget the moment at Batumi, when a griffon vulture circled among an enormous kettle of steppe buzzards just in front of us, and another memory made by a moment when, after some light rain around Station 2, raptors flew by so close to us that we felt we could almost touch them. In no place before I have seen raptors flying by so close. The time of the eagles also arrived, and watching hundreds of them flying above us was also memorable; these are the things that make you feel you are a lucky person.
Over a million raptors were counted this season, however Batumi was not only the birds. The BRC is the people from many countries and a variety of backgrounds, reunited to contribute in raptor conservation; it is the charming Georgian families who hosted us and the delicious food that was on our table on every dinner time. It is the sharing of knowledge and experience, for sure an amazing learning opportunity for everyone.