Student is thankful for Hawk Mountain
Letter from local student warms hearts
Posted on December 13, 2013 in Visitors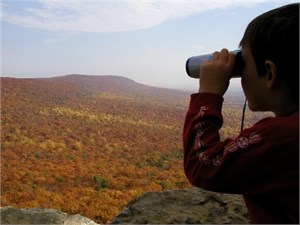 While Hawk Mountain receives many letters from children, the standout note from 2013 was a recent letter from a 12-year-old in Schuylkill Haven.

"For Thanksgiving we were going to write a letter to a person we are thankful for. I chose you because I am very thankful for your place because it is a great way to watch birds," she said.

"Also, I am thankful for the "Raptors up Close" programs. I think that they are a great way to learn about birds of prey," she added.

Hawk Mountain replied with a thank-you note, free return passes to the Sanctuary and a book about raptors for young people.

"This is exactly the kind of news we want to hear," says President Jerry Regan. "The best way to protect raptors is to engage young people ... to inform, educate and inspire the next generation. What a great holiday gift to read her note," he added.