Plan Accordingly for October Visits
Posted on October 03, 2020 in Visitors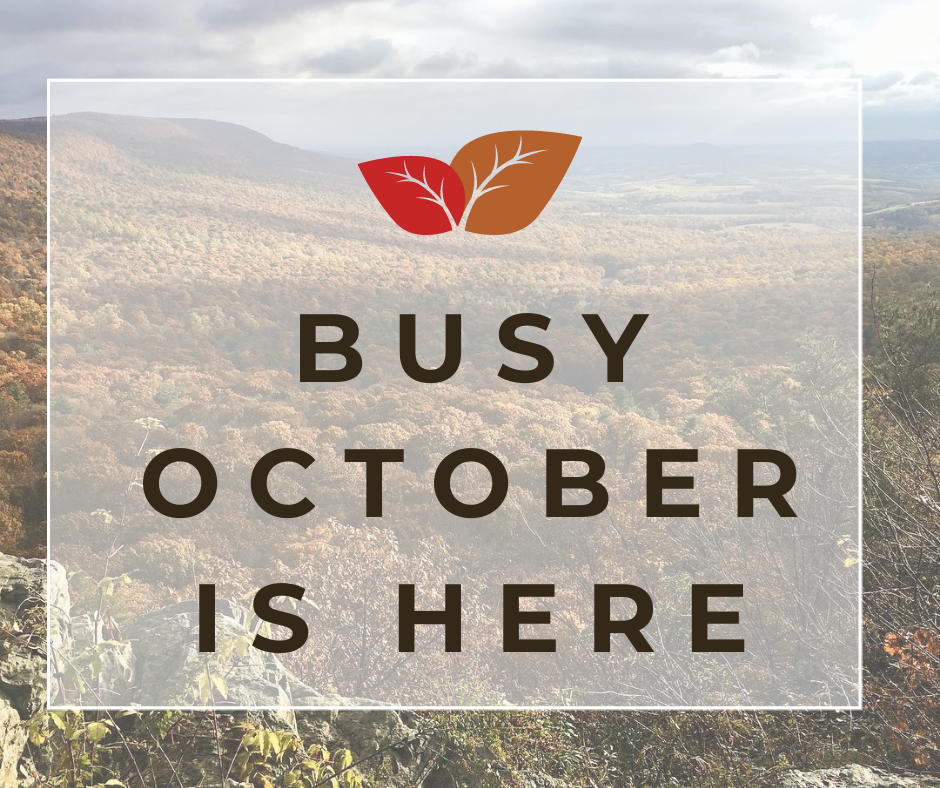 Welcome to October, the peak of our fall visitation and for good reason. Within the next couple of weeks, we will see a diverse set of raptors and other avian migrants soar pass the Lookouts, and of course we are just weeks out from peak fall foliage lighting up the vistas.
With this heightened visitation, visitor and staff safety remain our utmost priority, and we want all visitors to have a safe and enjoyable visit. Please be aware that during busy October weekends, we cannot guarantee parking, as our parking lot fills up quickly, and with our current COVID guidelines, we want to ensure safe and seamless entry to the trails.
Please plan your October trip accordingly. We recommend a weekday visit, or try to arrive as early as possible. Members, all you need for entry is your membership card. Non-members, you will need exact cash or a pre-paid ticket. Masks are required for entry, while closely passing other hikers, and while in highly populated areas like our South and North Lookouts. Maintain 6+ feet of social distance whenever possible.
We thank you for your continued support during these uncertain times, and we hope that a visit to the Sanctuary this fall can bring you and your family feelings of peace, relaxation, and tradition.
Stay safe and healthy!