Go Native with the 2020 Fall Native Plant Sale
Posted on September 04, 2020 in Visitors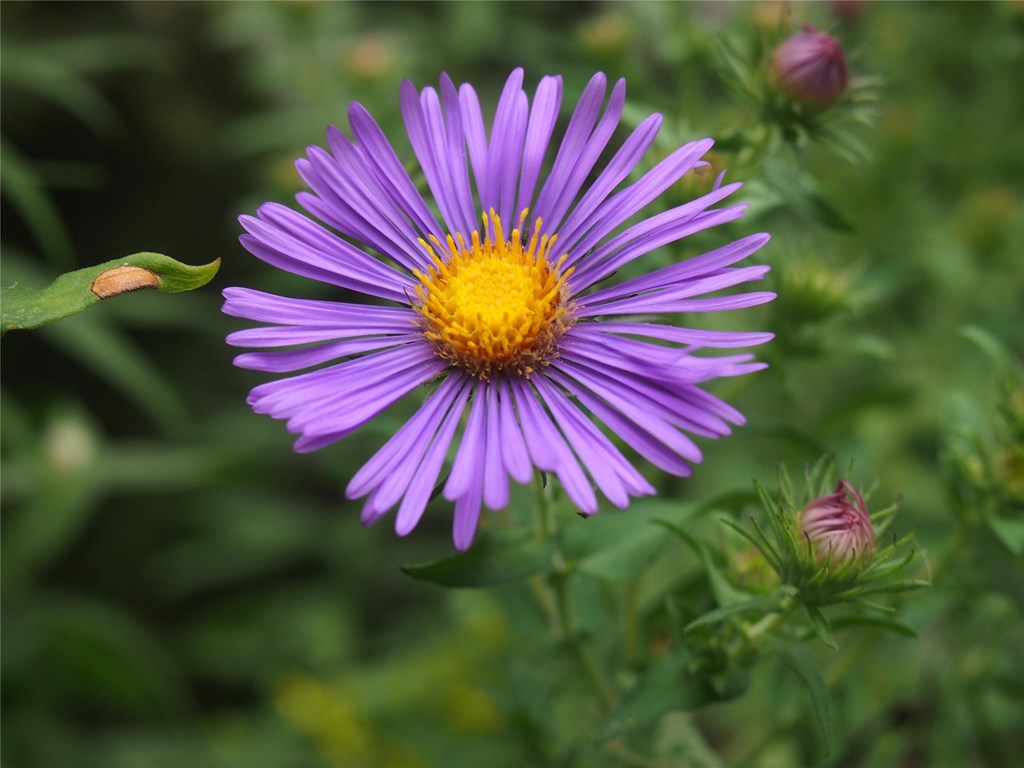 Hawk Mountain Sanctuary will host its annual Fall Native Plant Sale on Saturday, September 12 outside of the Visitor Center from 10 am to 4 pm, featuring over 100 species of native trees, grasses, vines, shrubs, and flowering plants. The sale is open to the public, and all proceeds benefit Hawk Mountain's conservation and education programs.
Over 100 native plants will be available for purchase, including asters, goldenrods, milkweeds, coneflowers, brown-eyed susans, and more. Click here to download the full list. Plant sale volunteers strive to make the sale as enjoyable and educational as possible. Garden volunteers will also be present to assist visitors with plant selection and care.
Masks and social distancing are required for entry, and there will be limited customers in the sale area at a time. Cash and checks are preferred.
The sale also provides a great reason to explore the Sanctuary's trails and scenic overlooks, since the Autumn Hawkwatch will be in full swing and migrating hawks can be seen soaring in increasing numbers. Mid-September is the peak of broad-winged hawk migration, Hawk Mountain's most numerous migrant, so big flights are possible.
While browsing through the sale, Hawk Mountain asks visitors to follow CDC guidelines and other recommendations for social distancing to prevent the spread of COVID-19. Hiking etiquette tips can be found here, along with information about new protocol. Hawk Mountain encourages attendees to purchase advance tickets and bring a copy to the gate, or non-members may pay the trail fee with exact cash. Tickets are sold by week and can be purchased at hawkmountain.ticketleap.com.