Exclusive Events for Mountain Members this Summer
Posted on June 08, 2022 in Visitors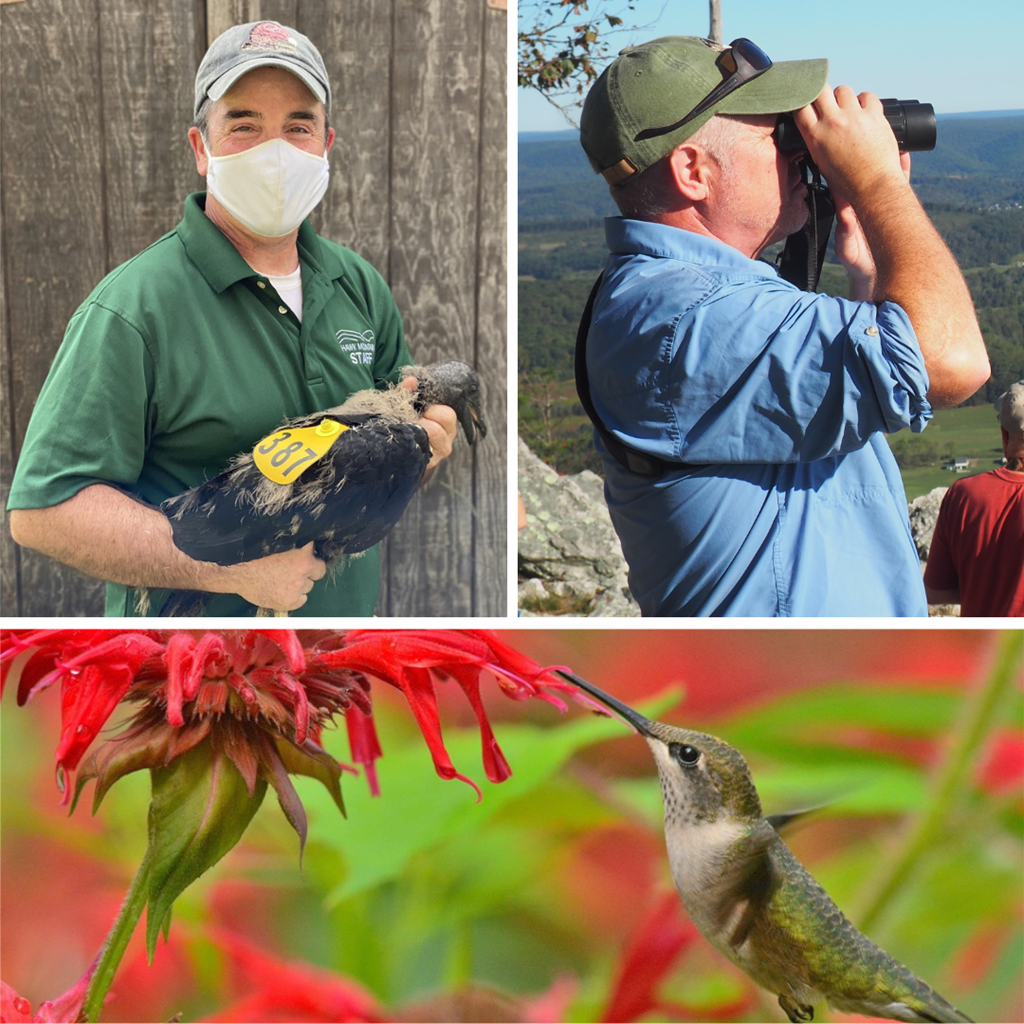 Membership at Hawk Mountain is an essential part of supporting the programs, conservation, and research that take place at the Sanctuary—without Mountain Members, the mission of Hawk Mountain would not be possible. And membership not only benefits the Sanctuary, but the members too! Here are some summer events only available to our Mountain Members. Come out and meet Hawk Mountain's President, Sean Grace, learn more about the role that vultures play at Hawk Mountain, and explore hummingbirds and the research being done on them in these exclusive, member-only events.
Sounds of Summer Walk
Tuesday, June 21, 8 – 10 AM
Join Sanctuary President Sean Grace as he guides a search for late spring and early summer birds as well as other signs of wildlife.
Register here.
Vulture Encounters
Friday, July 15, 10 AM – 12 PM
Discover how vultures play in important role in nature and learn about Hawk Mountain's ongoing research of the species.
Register here.
Hummingbird Banding Morning
Sunday, July 24, 10 AM – 12 PM
Sandy Lockerman, licensed bander, will talk about her hummingbird research and share about their adaptions, migration, and how banding can help uncover their secrets. Includes trapping demonstration. This event is ADA accessible.
Register here.

Thank you, as always, for your support of the Sanctuary! Browse these and other upcoming programs at
hawkmountain.org/events
. Not a member but want to participate in exclusive events like these? Learn more and join now at
hawkmountain.org/join
.