Celebrate Earth Day and Vultures with Hawk Mountain
Posted on April 14, 2022 in Visitors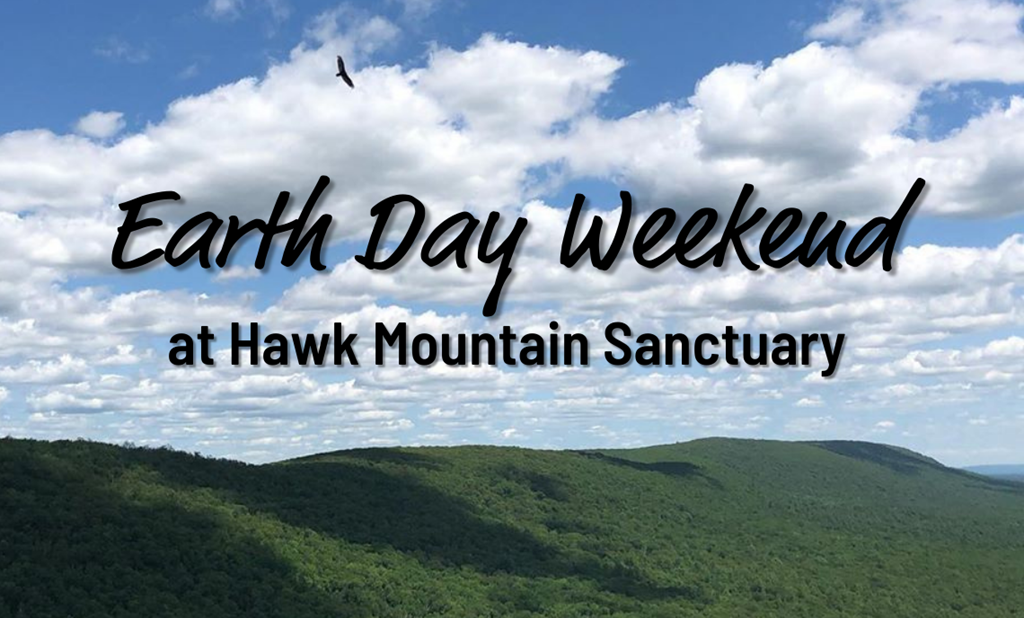 The weekend of Earth Day, Friday, April 22 through Sunday, April 24, Hawk Mountain is hosting a wide variety of events, including a guided walk, art workshop and display, vulture programs, documentary viewing, and more. Browse the schedule of events below, and be sure to register ASAP! Upcoming programs can be found at hawkmountain.org/events.
Friday, April 22
Raptorthon!
10 AM – 4 PM
Trail fee for Non-Members
North Lookout
Celebrate Earth Day by joining Dr. Laurie Goodrich and the Spring 2022 Trainees to look for returning raptor migrants and fundraise for raptor monitoring at Hawk Mountain. Make a donation here.
Youth Art Exhibit Opens
Open daily, 9 AM – 5 PM
Free
Visitor Center Gallery
Winners from the Youth Art Month Contest will be on display in celebration of the spring season. Exhibit will be up through Sunday, May 22.
Saturday, April 23
Guided Birding Walk with the President
7:30 – 9:30 AM
$10, $5 for Members
Meet at Leaser Lake North Entrance
Join President Sean Grace for a guided walk in search of spring songbird migrants. Click here to register.

Outdoor Nature Sketching
1 – 3 PM
$30, $20 for Members
Education Building ♿︎
Lead by Dave Hughes, learn the fundamentals of nature sketching while immersed in nature. Dress for a hike, and get to meet a LIVE raptor. Click here to register.

Vultures of the World: Book Signing with Dr. Keith Bildstein
3 – 4 PM
Free
Visitor Center
Vulture expert Dr. Keith Bildstein has authored a new book, Vultures of the World: Essential Ecology and Conservation, which provides an engaging look at vultures and condors, seeking to help us understand these widely recognized but underappreciated birds. Come meet Dr. Bildstein and get your copy signed! Books will be available for purchase in the Mountain Bookstore.

Nature's Clean Up Crew: Documentary Showing
4 – 5 PM
$7, $5 for Members
Outdoor Amphitheater ♿︎
Join us to view the documentary Nature's Cleanup Crew, which examines the lives of scavenger species who have adapted and now thrive in urban environments. Click here to register.
Sunday, April 24
Yoga on the Mountain
9 – 10 AM
$20
Acopian Center
Clear your mind and open your senses with nature by joining our monthly Yoga on the Mountain session. Hiking pass included. No yoga experience necessary. Click here to register.