Adirondack Pack Workshop is Back, Plus A New Berry Basket Class
Posted on April 07, 2022 in Visitors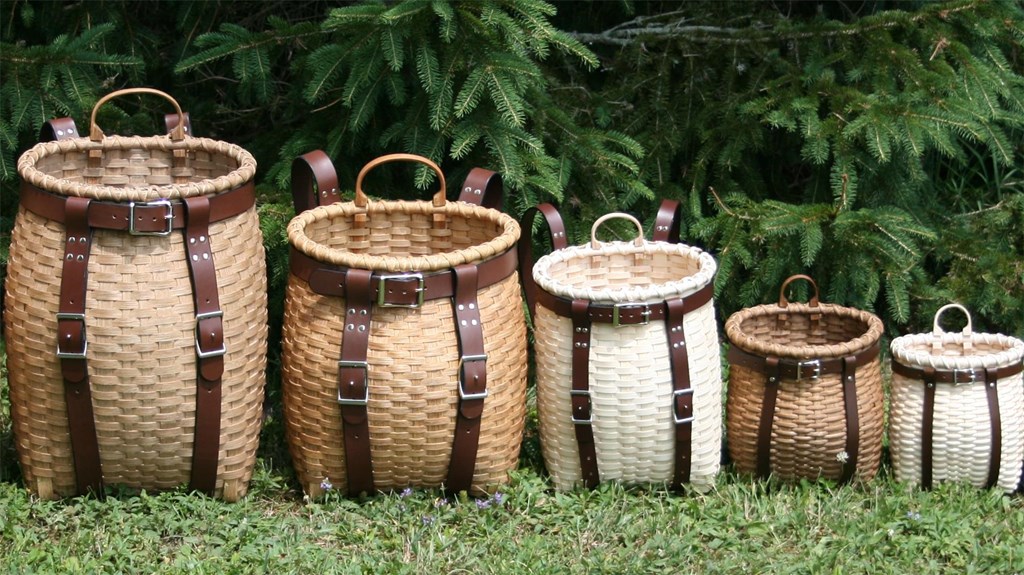 Hawk Mountain Sanctuary has once again partnered with The Country Seat and renowned basket maker Linda Scherz to bring the Adirondack Pack Workshop back by popular demand and to hold a new basket-weaving class, the Berry Basket Workshop. Participants will learn how to weave their very own beautiful baskets and take home their creations.
Berry baskets, complete with a wooden base, reed spokes, and an adjustable leather carrying strap, are perfect for carrying freshly picked berries. The Berry Basket Workshop will be on Friday, April 29, from 9 am to 5 pm. Click here for details.
Adirondack pack baskets are part of the Hawk Mountain tradition, and all Hawk Counters use these lightweight, strong, and functional baskets to transport gear to the lookouts daily. Participants will choose one of five varieties of baskets to create depending upon their personal needs and may also choose a leather or web strap. While some baskets will only take one day to create, others will require a second day to finish. The Adirondack Pack Basket Workshop will be held from 9 am to 4 pm on Saturday, April 30, and Sunday, May 1, if needed. Click here for details.
All necessary materials are included in the price. Prices vary depending on the type of basket, size, and strap. Don't delay! Spots fill fast and registration closes April 12.
For information on other upcoming events, visit hawkmountain.org/events.