Stewardship Team Completes Relocation of the Skyline Trail to Conserve Sensitive Lichen Communities
Posted on April 12, 2022 in Special Projects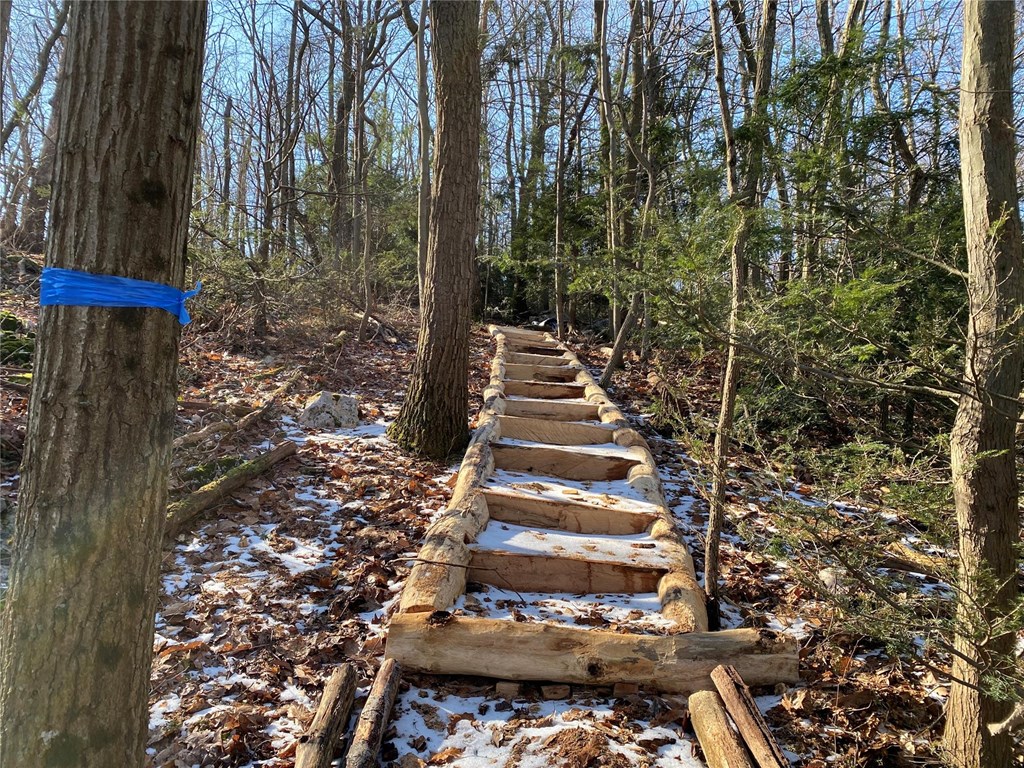 Click here to watch a short video about the Skyline Trail Relocation Project.

A quarter-mile of the Skyline Trail has been relocated to protect sensitive communities of lichen and expand conservation at Hawk Mountain Sanctuary. Damage to the sensitive lichen, a combination of algae and fungi that take hundreds to thousands of years to form, is evident across East Rocks Overlook due to heavy amounts of human disturbance. The overall health of the forested ecosystem is protected by steering hikers away from areas of the exposed lichen-covered ridgeline. Hikers can still access the East Rocks overlook from a spur trail off of the relocated trail. The new, less rocky trail makes accessing the scenic overlook more approachable.
Stewards began the Skyline Trail relocation project in early January, 2022. Anywhere between two to seven stewardship team members bared the elements to complete the relocation.
"I think I speak for the other Stewardship staff members when I say that we take a lot of pride in the work we do for the Sanctuary" stated Noah Rauch, Sanctuary Steward, when asked about the fulfillment that comes with stewardship. "This trail relocation has been challenging but equally rewarding, because we're making an impactful difference in the name of conservation."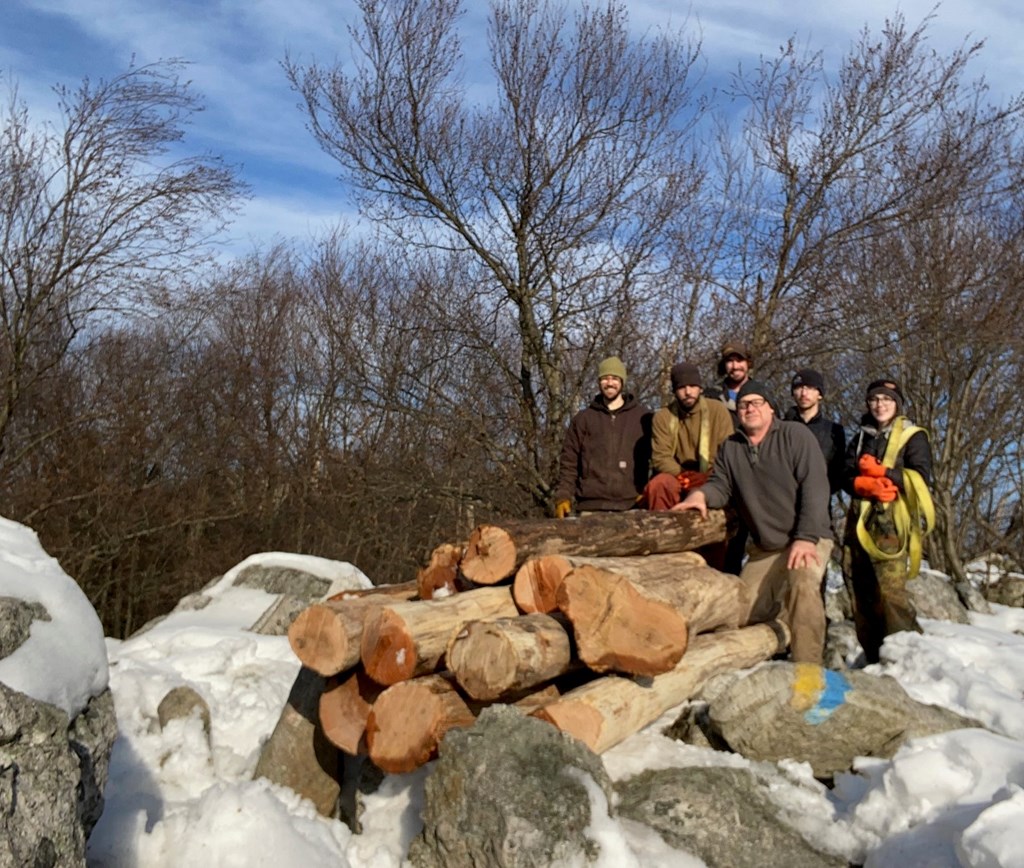 Snow acted as a protective barrier by lessening the impact on the surrounding forest and sensitive lichen communities as the crew transported heavy materials utilized in establishing the new piece of trail, including wood from dead-standing chestnut oak trees with lengths that spanned close to 30 feet. Using axes, drawknives for peeling the logs, and tow straps for moving them, the Stewardship team made great efforts to relocate the Skyline Trail in order to protect sensitive habitat.
The lining of the trail, installed to encourage hikers to stay in the designated area and reduce foot traffic damage, was constructed from readily available materials such as downed oaks and debris. When visiting the Sanctuary, help play a crucial role in conservation by staying inside the trail boundaries and subsequently lessening our human impact and the spread of invasive species.
For information on hiking the relocated trail to the scenic vantage point, visit hawkmountain.org/visit/hiking.
Click here to watch a short video about the Skyline Trail Relocation Project.