Unknown Disease Affecting Songbirds in Mid-Atlantic States
Posted on July 07, 2021 in Science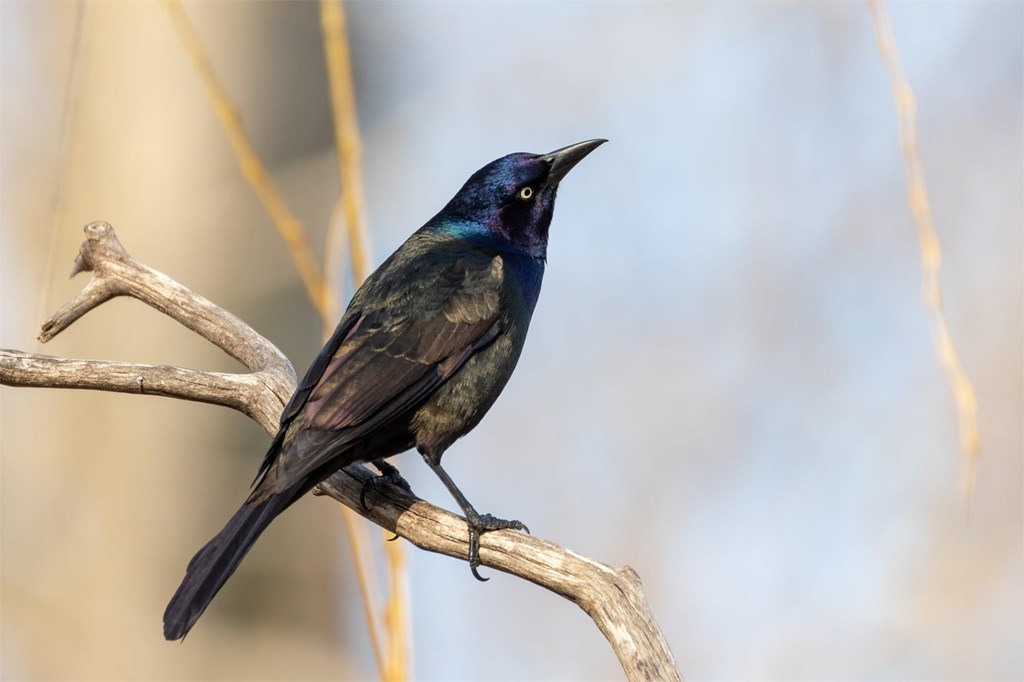 Since May 2021, a mysterious disease is being reported in songbirds in 10 states including Pennsylvania. To-date, more than 1,000 sick or dying birds have been reported in 60 of Pennsylvania's 67 counties. The cause of the disease is unknown.
Affected birds are mainly young Blue Jays, Common Grackles. and European Starlings, but others including American Robins and Northern Cardinals have been reported.
Symptoms include eye swelling, discharge, eyes crusted shut and neurologic signs, such as stumbling, inability to stand, and head tic.
Until more is known about the cause and spread of the disease, wildlife health experts from the Wildlife Futures Program (WFP) at the University of Pennsylvania's School of Veterinary Medicine (Penn Vet) and officials from the Pennsylvania Game Commission suggest taking the following steps to reduce the possibility of the disease spreading among birds congregating around bird feeders:
Cease feeding birds and providing water in bird baths to prevent disease spread.
Clean feeders and bird baths with a 10% bleach solution.
Avoid handling dead or injured wild birds, but if necessary, wear disposable gloves.
Keep pets away from sick or dead birds.
To dispose of dead birds, place them in a sealable plastic bag and discard with the household trash. This will prevent disease transmission to other birds and wildlife.
At present hummingbirds have not been affected so you can keep their feeders up. Clean them regularly and replace nectar solution.
For those of you who are concerned about the birds having a familiar food source such as your feeder, rest assured that this temporary stopping of feeding will have little impact on the health of these birds. During the summer, most birds rely on insects such as caterpillars to feed their young. Birds are highly adaptive and will have no problem finding alternative food sources.
We hope that this issue is resolved soon, and you can go back to feeding the birds you love. In the meantime, it is better to err on the side of caution to prevent more birds from becoming sick and follow the guidelines above from the wildlife health experts.
If you find sick or dead birds, please report to the Penn Vet Wildlife Futures Program using their bird mortality reporting form here.
This is an emerging wildlife health event. For up-to-date information, Penn Vet will provide timely information as it becomes available at vet.upenn.edu/about/news-room.