Sanctuary study connects countries and cultures
Posted on November 14, 2011 in Science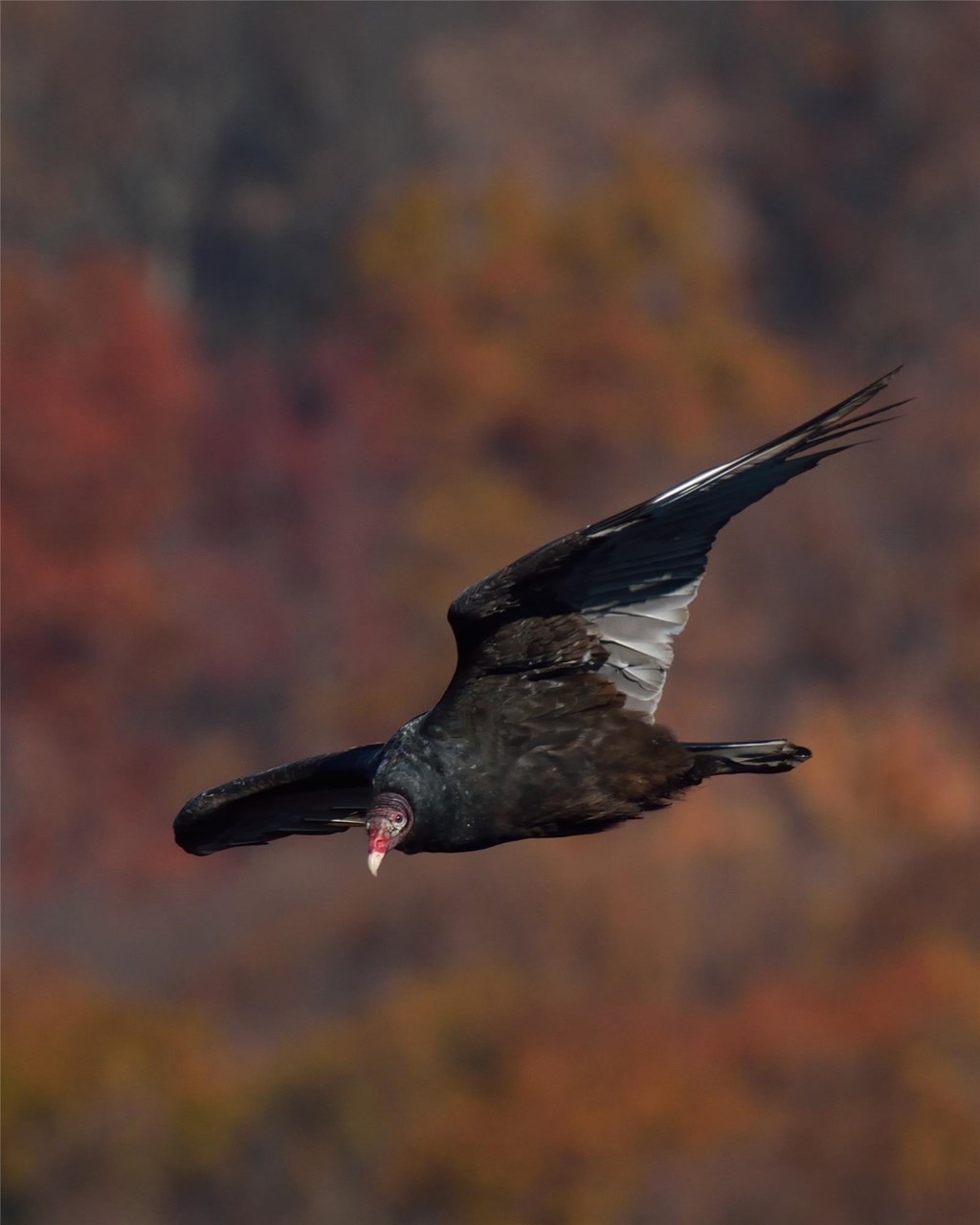 Scientists at Hawk Mountain Sanctuary, a raptor-migration watchsite in Kempton, Pa, report that, for the first time ever, counters at partner watchsites in Veracruz, Mexico have sighted several of Hawk Mountain's wing-tagged turkey vultures migrating south this autumn. The birds involved were tagged by former Sanctuary intern Adrian Naveda in northwestern Venezuela, and were seen by another former intern in Veracruz, Mexico.

"This is a clear example of continental-scale conservation science at its best. The Sanctuary's international internship program allows us to conduct the kind of research few organizations can undertake, and we are now gathering critical new information on the movement ecology of vultures from our wing-tagging studies," says Dr. Keith Bildstein, Sarkis Acopian Director of Conservation Science at Hawk Mountain.

Former Hawk Mountain intern Adrian Naveda tagged 414 turkey vultures in his native Venezuela during the winters of 2007, 2008, 2009, and 2010. Three of the tagged birds were sighted this October, one each on 18th, 19th and 22nd, at a raptor-migration watchsite in Veracruz, Mexico. The tags identified the vultures as being part of the Hawk Mountain study.

The Sanctuary's research on American vultures is in response to the catastrophic collapse of vulture populations in Asia, where populations of several once common vultures have declined by as much as 99% as a result of the widespread use of a veterinary drug in livestock. In Africa, too, many species of vultures are in decline due to poisoning, loss of habitat, and their use in bush medicines.

In short, vultures in many parts of the world are in big trouble, and in 2003, Hawk Mountain launched field work aimed at building critically-needed baseline data on these avian scavengers. Today, the Sanctuary works with partners across the Americas to better understand vulture movements and basic biology of vultures, as well as the sizes of their populations. Determining the latter, in particular, allows Hawk Mountain to detect changes in vulture numbers should they occur in the Americas.

A second major goal of the work is to build a global appreciation for the important roles avian scavengers play in both natural and human-dominated landscapes, and to draw attention to the graceful flight and social behavior of vultures. These effective scavengers help reduce carcasses in our ecosystems, thereby reducing the spread of diseases such as botulism and anthrax. The ability of vultures to remove waste also helps control populations of rats, feral dogs, and coyotes, which also reduces the risk of disease. When vulture numbers collapsed in southern Asia, for example, the numbers of wild dogs and cases of rabies in humans increased significantly.