Hawk Mountain research on arctic raptors and the effects of climate change published in prestigious journal
Posted on November 06, 2020 in Science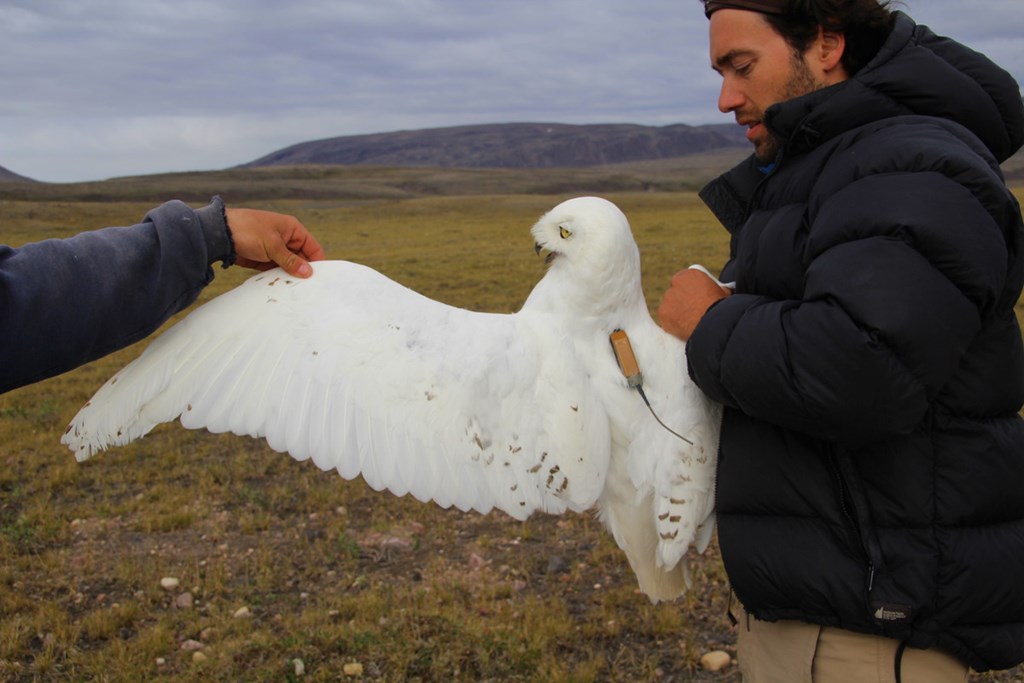 Hawk Mountain Sanctuary's Senior Scientist JF Therrien, Ph.D. and his colleagues today published a paper in the prestigious peer-reviewed journal Science using their team's long-term research that demonstrates the implications of climate change. Dr. Therrien, who also oversees the graduate student program at the Sanctuary as well as independent and collaborative research projects, is considered an expert in the field of arctic raptors, such as snowy owls and rough-legged hawks, and global raptor migration ecology.
The article, "Ecological insights from three decades of animal movement tracking across a changing Arctic" and the associated data repository report the alarming consequences of the rapid climate and environmental changes occurring now in the Arctic ecosystem. Through this collaborative research endeavor, the authors show that animal-borne sensors offer a window into how climate change influences phenology and movement rates of an astonishing suite of species. For example, the current analyses document how temperature changes correspond to changes in the timing of migration in golden eagles.
"Science Magazine is the world's leading journal of original scientific research and global news, and it only publishes the most ground-breaking and relevant reviews. The fact that Hawk Mountain scientists are published in journal of this caliber speaks volumes about the outstanding quality of its local-to-global raptor conservation science and training programs," says President Sean Grace.
Hawk Mountain Sanctuary is the world's first refuge for birds of prey and an international center for raptor conservation. Operated as a non-profit, its mission is to conserve birds of prey worldwide by providing leadership in raptor conservation science and education and by maintaining Hawk Mountain Sanctuary as a model observation, research, and education facility. For more information on raptor conservation science, or to support arctic raptor research, please contact Dr. JF Therrien at 570-943-3411 x104 or [email protected].

Click here to download and read the paper.