Hawk Mountain Congratulates Trainee Alumni & Graduate Students on Raptor Research Foundation 2021 Awards
Posted on November 21, 2021 in Science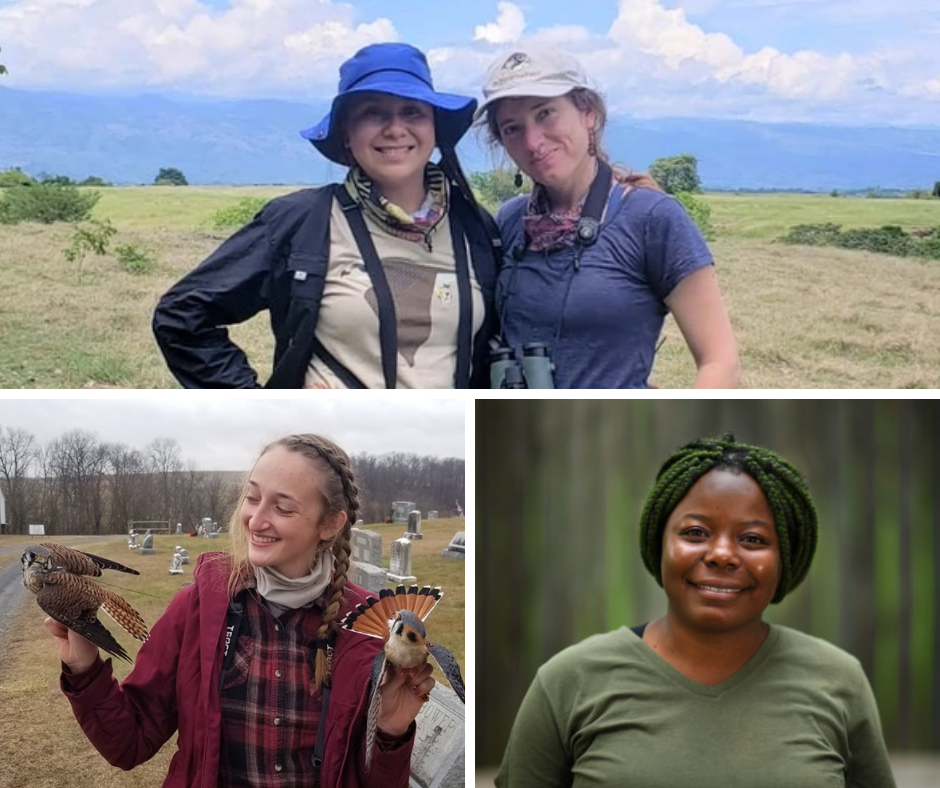 Hawk Mountain held a strong presence at the Raptor Research Foundation 2021 Conference with several staff, trainee alumni, and current research associates hosting or participating in presentations throughout the virtual conference. Additionally, Hawk Mountain proudly congratulates the following HMS conservation trainee alumni and current graduate students who received awards and financial support for their raptor research projects.
Mercy Melo, current HMS Graduate Student, received the James R. Koplin Travel Award, which granted her $500 for her proposal, "Rapid urbanization alters winter abundance and sex ratio in the American Kestrel." The Koplin Travel Award is given to a student who is the senior author and presenter of a paper or poster presented at the RRF conference, for which travel funds are requested. Mercy was one of four recipients selected.
The Oscar Beingolea Raptor Research Grant provides financial support for field research on raptors in Latin America and the Caribbean. This year it was awarded to two recipients, both Hawk Mountain trainee alumni. Sandra Cuadros, trainee alumna and Broad-winged Hawk Project collaborator, received $1000 for her proposal, "Space use in the endangered Andean condor and human perception in the Sandando Valley of Peru: identifying potential threats along the biological corridor." Esther Vallejos, trainee alumna and Colombia Migration Project collaborator, received $1000 for her proposal: "Conserving migrating raptors in Colombia."
Kudzi Dhliwayo, HMS graduate student and trainee alumna, received the Leslie Brown Memorial Grant, which awarded her $2500 for her proposal, "Influence of supplemental feeding on movements of African white-backed vultures in Southern Africa." The Brown Grant provides financial assistance to promote the research and/or the dissemination of information on African birds of prey.