Sanctuary receives three grants totaling $550,000
Funds come from Pa DCNR
Posted on December 19, 2013 in Giving
December 6, 2013--Hawk Mountain Sanctuary Association has been awarded three grants totaling $550,000 from the Pennsylvania Department of Conservation and Natural Resources (DCNR). Awarded were: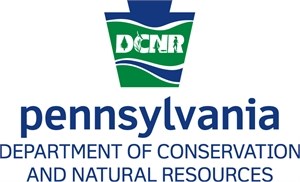 $200,000 to support upgrades at the newly expanded and upgraded Irma Broun-Kahn Education Building.
$250,000 to help build a fully accessible walkway that connects the Outdoor Amphitheater, Visitor Center, Native Plant Garden and Hawk Mountain Road.
$100,000 to support a critical land protection project to help acquire a 25.3-acre forested parcel contiguous to the Sanctuary, Pennsylvania Gamelands 106 and the Appalachian Trail.
Funds for the DCNR grants were made available through the Pennsylvania Keystone Recreation, Park and Conservation Fund (Key 93), the Environmental Stewardship Fund (Growing Greener 1), and federal funding sources. DCNR provides the primary source of state support for outdoor recreation and conservation initiatives throughout the Commonwealth.

"We couldn't be more thrilled," says Hawk Mountain President Jerry Regan. "We're grateful to everyone at DCNR, as well as Senator Dave Argall, Representative Jerry Knowles, the Berks and the Schuylkill County Commissions and the Albany and West Brunswick Township Supervisors. Everyone supported the three project proposals, and partnership at the local, county and state level is extraordinary," he adds.

Regan says that the upgrades to its Education Building and the new walkway project reinvest in the Sanctuary's ability to serve an average 70,000 visitors per year, including as many as 6,000 schoolchildren. The land protection project further supports this effort by protecting the scenic views from Hawk Mountain, a compelling year-round attraction itself. In fact, studies have proven that visitors to Hawk Mountain funnel upwards of $7.5 million into the local economy, so the protection project supports the entire region.

Hawk Mountain will use the land protection grant to help protect through purchase a 25.3-acre forested slope that buffers Hawk Mountain and the Appalachian Trail in Berks County, a property that ranks as the highest priority for protection in virtually every local, regional and state planning document.

"Properties in the shadow of Hawk Mountain rarely come on the market, and when they do, they sell fast and for top dollar," Regan explains. "They enjoy close vicinity to I-78 and Route 61, but also the pristine views and high wildlife diversity found here."

Upgrades at the Education Building support the new "DCNR Classroom," a launching pad for school students and others who participate in guided field trips, and work involved expanding the a facility built in 1952 to make it fully accessible and to also include multiple green building features such as geothermal heating and cooling and the ability to modernize an outdated structure with the latest learning technology.

Plans for the walkway follow recommendations from a visitor circulation study, and will improve accessibility to programs, increase safety, and create a central gathering area that improves new visitor orientation. "This project will begin in winter, and will feature permeable pavers and new native vegetation that will immerse visitors into their outdoor experience," says Regan.

Hawk Mountain Sanctuary was founded by a New York conservation activist, Rosalie Edge, in 1934. It was incorporated in 1938 as a nonprofit organization.