PPL Supports Hawk Mountain Field Trip Experiences
Posted on January 05, 2023 in Giving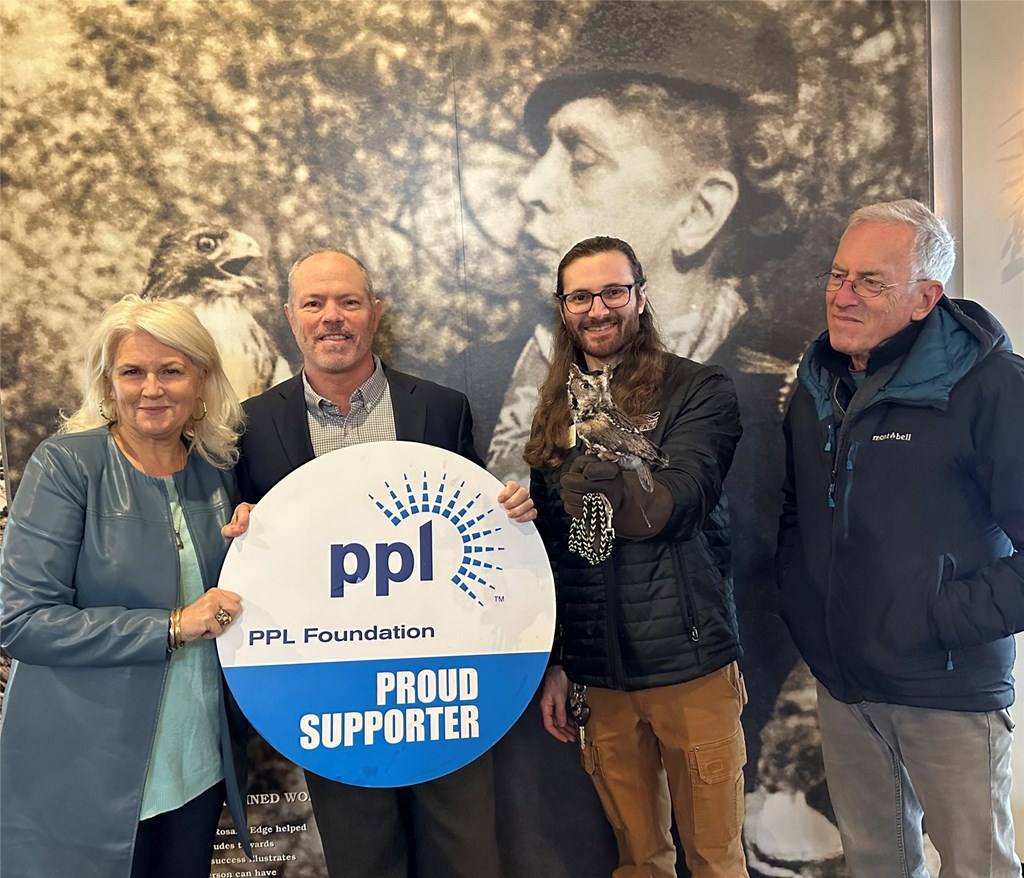 Public school groups visiting Hawk Mountain Sanctuary will continue to enjoy spontaneous self-discovery, the view from windswept overlooks, and the thrill of spotting a soaring raptor migrant, all thanks in part to continued support from PPL Electric Utilities.
The PPL Foundation has awarded $2,500 in Educational Improvement Tax Credit (EITC) funding to Hawk Mountain, which helps cover a cost of guided field trips for public school students through the Pennsylvania EITC program.
"We are thrilled to have PPL as a corporate partner who supports our efforts in conservation education," says Hawk Mountain President Sean Grace.
"All conservation starts with education, and many a young person can trace their lifetime interest in nature back to high quality field trip outing to Hawk Mountain," he adds.
Hawk Mountain Sanctuary is an approved Educational Improvement Organization by the Pennsylvania Department of Community and Economic Development. The EITC program provides tax credits to eligible companies that do business in the state when they make an EITC gift. The funds, in turn, support projects that improve access to high-quality education programs. Organizations must be prequalified by the state Department of Community & Economic Development to participate.
"PPL is committed to improving the communities where our customers and employees live and work," said Jane George, the regional affairs director for PPL.
"Educational Improvement Tax Credits allow PPL to enhance and improve educational opportunities for students. Providing these funds to Hawk Mountain Sanctuary is a great way for PPL to support students, while also helping to support organizations like Hawk Mountain to thrive in our region," she adds.
About the PPL Foundation
Through strategic partnerships, the PPL Foundation supports organizations that are doing innovative and groundbreaking work to create vital, sustainable communities and empowering each citizen to fulfill their potential. The PPL Foundation contributes more than $3 million annually to a wide variety of nonprofit organizations. For more information, visit pplcares.com.