Hawk Mountain receives grant from Disney Worldwide Conservation Fund
Funds to help conserve endangered vultures in Pakistan
Posted on January 07, 2016 in Giving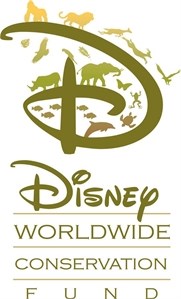 Hawk Mountain Sanctuary has received a $22,300 grant from the Disney Conservation Fund to protect several endangered species of Gyps vultures in Pakistan. Hawk Mountain will work with its raptor conservation partners at the Hawk Conservancy Trust and the World Wildlife Fund-Pakistan to carry out this important work.

"Hawk Mountain has been working with the world's most common vultures, the turkey vulture and black vulture, in the Americas for more than a decade. More recently we began studying the globally endangered hooded vulture in The Gambia, Ethiopia, and South Africa. This grant now allows us to expand our work and partner with colleagues to help protect vultures in Pakistan," explains Dr. Keith Bildstein, the Sanctuary's Sarkis Acopian Director of Conservation Science.

The birds could use the help: Gyps vultures have declined by a staggering 95% in South Asia since the mid 1990s and three species are now classified as critically endangered. Livestock drugs, principally diclofenac, have caused the catastrophic drops.

The good news is that in 2012, the Sindh Province of southeast Pakistan designated a Vulture Safe Zone to protect two important vulture breeding colonies. Unfortunately, this same area also supports livestock-dependent communities that still use the veterinary drugs that are dangerous to scavenging vultures.

The aim of the grassroots project is to create a protected area, but moreover, to build community capacity by helping farmers to improve livestock health and to reduce livestock losses, which in turn will protect vultures and improve the rural communities that depend upon farming for their livelihoods.

"Scavenging birds of prey clearly need our help and understanding. Hawk Mountain plans to continue this work for as long as it takes to ensure a successful future for these great birds," Bildstein adds.

The Disney Conservation Fund focuses on protecting wildlife and connecting kids and families with nature. Since its founding in 1995, DCF has provided more than $30 million to support conservation programs in 115 countries. Projects were selected to receive awards based upon their efforts to study wildlife, protect habitats and develop community conservation and education programs in critical ecosystems. For information on Disney's commitment to conserve nature and a complete list of 2015 grant recipients, visit www.disney.com/conservation.