Hawk Mountain celebrates Giving Tuesday on Nov 29
Support the 2022 Annual Fund
Posted on November 15, 2022 in Giving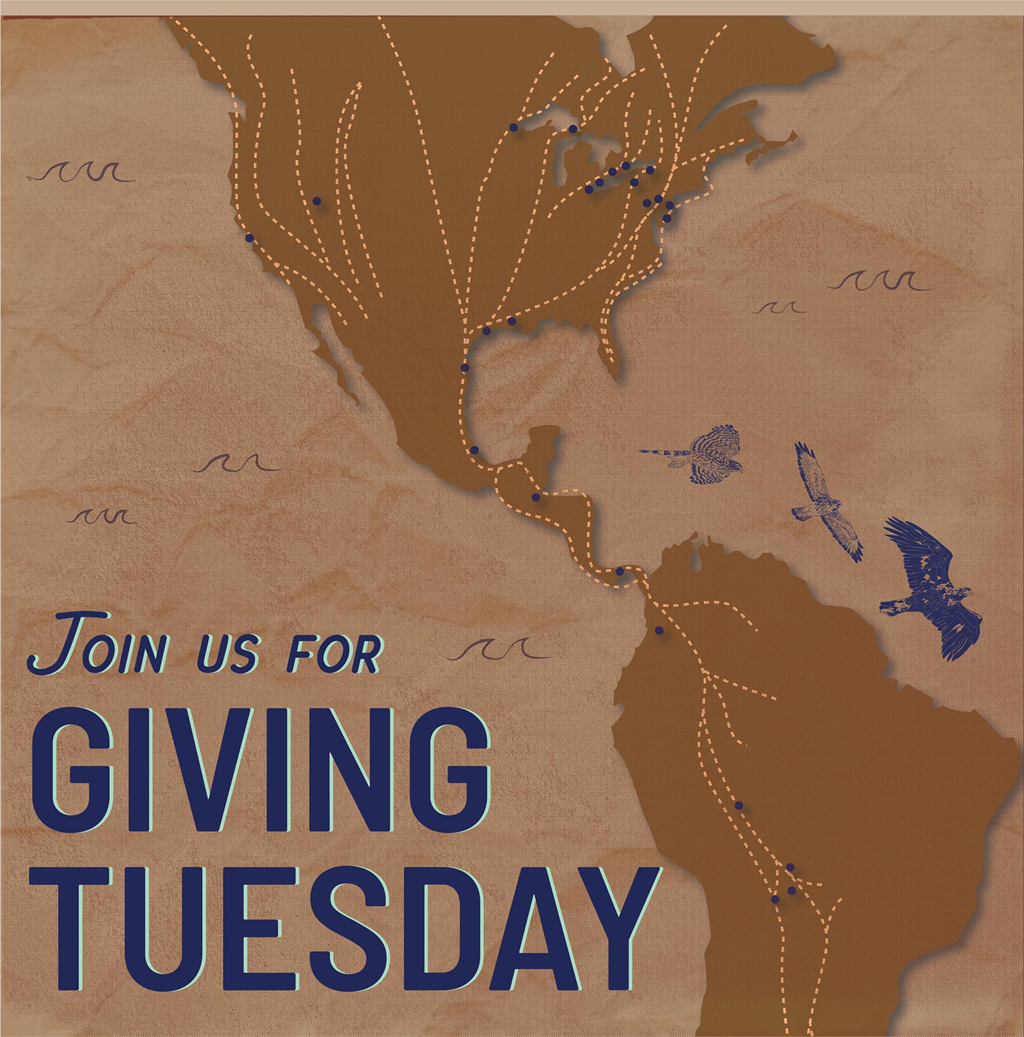 Hawk Mountain Sanctuary kicks off its year-end giving campaign on the international "Giving Tuesday," which is a global day of giving that aims to encourage philanthropy and celebrate generosity worldwide. This is the seventh year the Sanctuary is participating, and Hawk Mountain encourages all supporters to donate to the Sanctuary's 2022 Annual Fund.

Celebrated in the United States on the Tuesday following Thanksgiving, #GivingTuesday kicks off the charitable season, when many people focus on their holiday and end-of-year giving.

"Giving Tuesday is another chance to remind the public of simple ways they can support conservation," says Sanctuary President Sean Grace.

"Hawk Mountain can help people channel their generosity towards helping to monitor and conserve raptors local to global and to maintain our world-famous Sanctuary as the national treasure it is," he adds.

The #TreasureHawkMountain hashtag campaign is to remind supporters of the importance of this ridge-top, the uniqueness of the Sanctuary's mission, and that Hawk Mountain is a treasure for both raptors and for people. Gifts to the Hawk Mountain Annual Fund help virtually every aspect of Sanctuary operations, including scientific research, education, Sanctuary stewardship, visitor services, and, of course, the longest running raptor migration count on the planet.

On Tuesday, November 29, everyone with an Internet connection can #TreasureHawkMountain by donating to the online 2022 Annual Fund campaign. Every gift helps to protect raptors globally and ensures progress with the Sanctuary's local to global conservation mission.

"What we do is only possible thanks to our generous supporters. We are grateful today and everyday," Grace says.
Learn more about Giving Tuesday here.