Disney Conservation Fund awards grant to Hawk Mountain for vulture conservation project
Posted on October 29, 2019 in Giving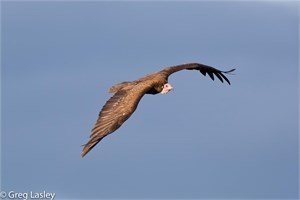 Hawk Mountain Sanctuary has been awarded a grant by the Disney Conservation Fund (DCF) for the work to protect two species of critically endangered vultures, the white-backed and hooded, in South Africa through the Sanctuary's "Safe Spaces" project. The Fund has been supporting local efforts around the world aimed at saving wildlife, inspiring action and protecting the planet with nearly $86 million distributed to nonprofit organizations since 1995.
Hawk Mountain uses a local-to-global approach to help meet the mission of conserving birds of prey worldwide, as well as in its own backyard. The science team will work with Dr. Lindy Thompson of the Endangered Wildlife Trust to mitigate unsafe electrical and agricultural infrastructure, implement grassroots public awareness campaigns to improve the perception of vultures, and provide poisoning intervention training in order to reduce the dramatic impact of poisoning on vultures and other scavengers.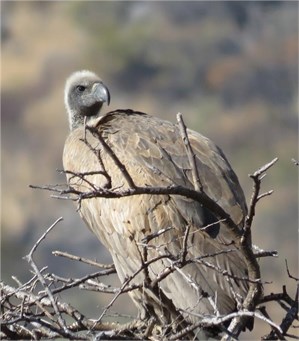 Dr. JF Therrien, Hawk Mountain's Senior Research Scientist, will oversee the Safe Spaces project, serving as Principal Investigator. "Grants like the DCF's are imperative to ensuring Hawk Mountain's ability to continue our local-to-global conservation efforts, and without them we could not extend our reach as far as we do," says Dr. Therrien. "We are incredibly thankful for this opportunity and look forward to working with our South African colleagues to create a safe haven for these species."
DCF grant recipients are selected based on their efforts to implement comprehensive community wildlife conservation programs, stabilize and increase populations of at-risk animals, and engage communities in conservation in critical ecosystems around the world.
For information on Disney's commitment to conserve nature and a complete list of grant recipients, visit www.disney.com/conservation.