Celebrate Raptorthon '22 with Hawk Mountain this Earth Day
Posted on April 12, 2022 in Giving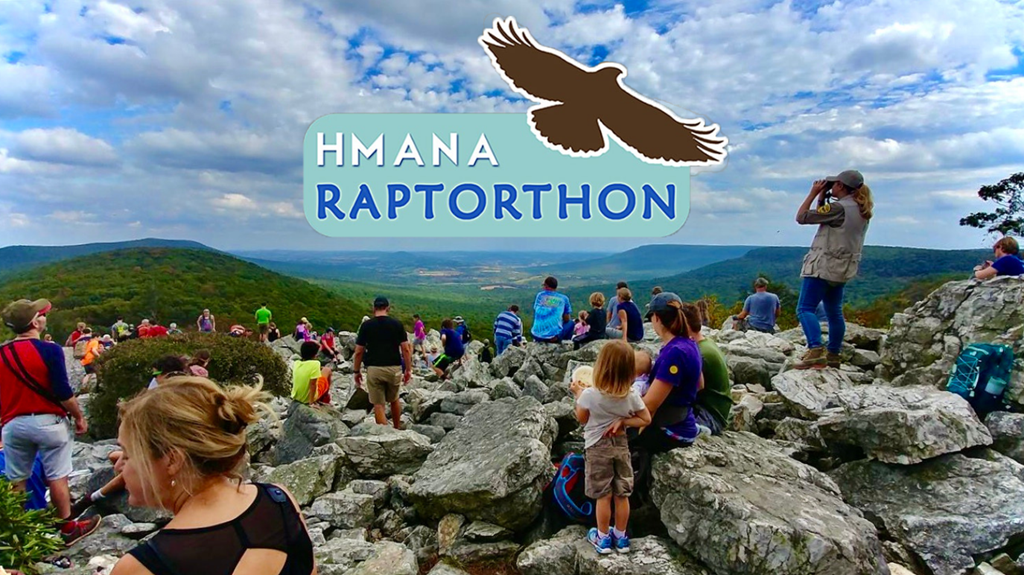 On April 22, Hawk Mountain will participate in the 2022 Raptorthon, hosted by Hawk Migration Association of North America (HMANA). Identification and raptor conservation expert Dr. Laurie Goodrich and the spring 2022 conservation science trainees are leading a team at the Sanctuary with a focus on celebrating the history of Hawk Mountain and its training program for young raptor conservationists. The team titled Counting for Conservation will tally as many raptors and other bird species as possible in the 24-hour period—they aim to spot at least nine species of raptors.
Raptorthon is an annual fundraiser event that engages hawkwatch sites and garners support for those organizations. The proceeds are split between HMANA and the organization of your choice. The focus is aimed at getting the maximum count of raptor species in the day, all while gaining support for raptor organizations across the continent. HMANA is a mostly volunteer organization that compiles count data from Hawk Mountain and 150 other count sites across North America.
Hawk Mountain's Raptorthon event will take place on Friday, April 22, with a rain date of Saturday, April 23. Team Hawk Mountain: Counting for Conservation will be stationed at the North Lookout and South Lookout from 10 a.m. to 4 p.m. All Hawk Mountain friends and visitors are invited to celebrate Earth Day on the Mountain with hawk migration watching at the historic Sanctuary.
Those who wish to support Hawk Mountain can join in the fun throughout the day and/or make a donation here. Supporters can also make a contribution by bringing their cash/check donation to the Mountain on the day of the event.
Hawk Mountain hosts the longest-running migration count anywhere in the world, established 87 years ago. As such it has been dubbed the "mecca" for many hawkwatchers and has served as a model to similar sites around the globe. The long-term hawkwatch involves daily counts by staff and trainees in spring and fall season and is supported primarily by donations and memberships. In spring 2022, we invite you to join us in celebrating Hawk Mountain's long-term count and role as a model for the world.
About Hawk Migration Association of North America:
The Hawk Migration Association of North America (HMANA) is a membership-based organization committed to the conservation of raptors through the scientific study, enjoyment, and appreciation of raptor migration. To learn more about HMANA and its efforts, visit hmana.org.