Popular event will be held Aug 14 from 5 to 8 PM
Birds and Brew is back
Tickets available now
Posted on July 01, 2021 in Giving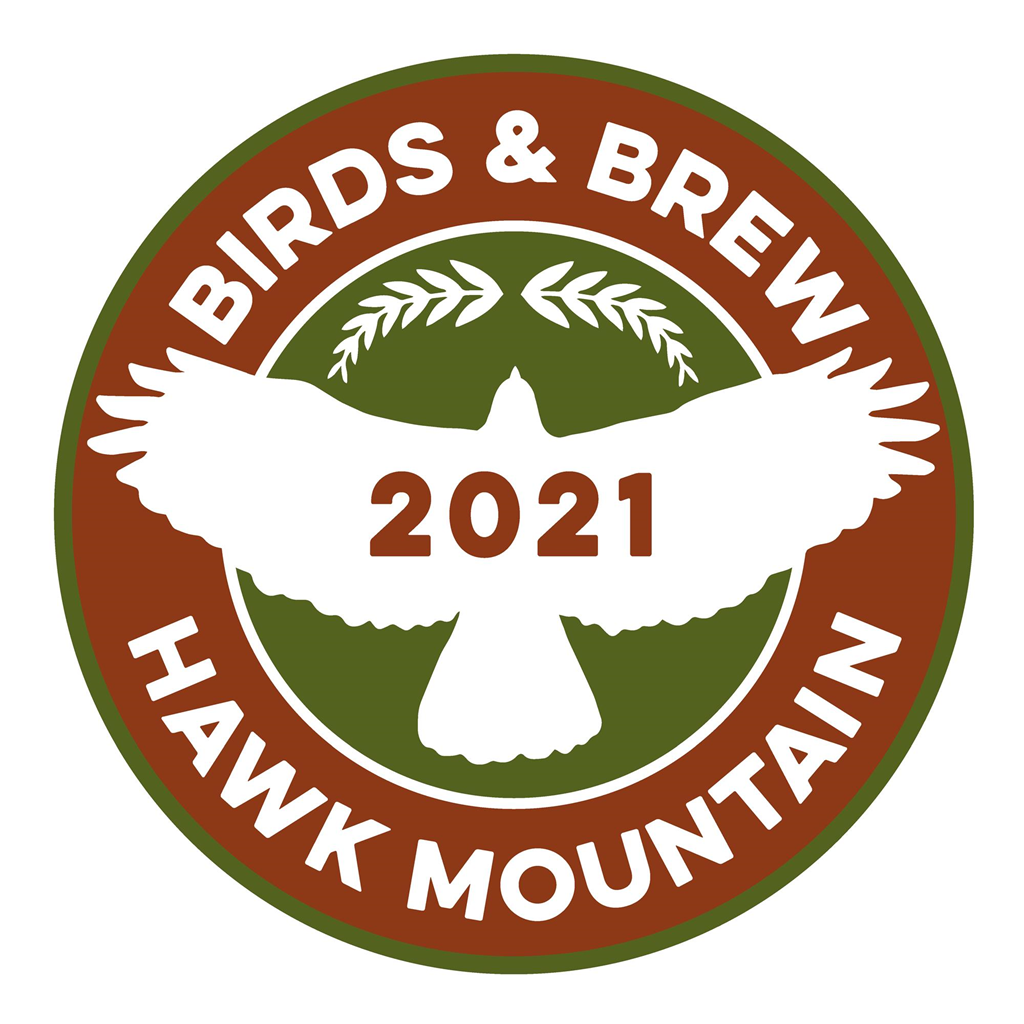 Saturday, August 14
5 to 8 PM, Amphitheater and nearby Tasting Tent
Held rain or shine. Dress for weather.
Saturday, August 14 marks the return of Hawk Mountain's highly popular Birds & Brew, the outdoor beer tasting to benefit the Sanctuary. Tickets cost $60 per person or $100 per couple in advance, or $75 on the day of the event.
The event is also a chance to enjoy a late summer evening outside and in the new and beautiful accessible amphitheater. Tickets include live music from the Six to Midnight band, unlimited alcohol samplings, high-end BBQ-style dinner, and an all-around good time.
"Birds and Brew lets people have fun while helping to raise money for a local conservation organization with a global reach. It's also a chance for us to introduce new people to Hawk Mountain and its mission, and all in a relaxed atmosphere," says Sanctuary President Sean Grace.
Each attendee will receive a 6-ounce commemorative tasting glass, dinner ticket, and access to non-alcoholic beverages and snacks. Those with tasting admission will enjoy unlimited samples of beers, wines, hard ciders, liquors, and more. Tickets for designated drivers or those under 21 are available for $25.
Attendees must be 21 or older to sample alcohol and every attendee will be required to show valid identification. Vendors include Lucky Leprechaun Winery, Resort Beverage (representing 2-3 companies), Sly Fox, Taylor House, Two Rivers, Tito's Vodka, Willow Creek, Yergey, and Yuengling, and with more added each week. Dinner is provided and sponsored by The Brickhouse Grill, Orwigsburg, and music is sponsored by Explore! Schuylkill.
Lead sponsors include Sandra and Brian Moroney, Tito's Vodka, and Lentz, Cantor & Massey, Ltd. Additional Sponsors include Country Beverage, Liquid Death, Dieffenbach's Potato Chips, Unique Pretzels, Weis Markets Kutztown, Kutztown Bottling Works, Giant Food Kutztown, Echo Hill, Boyers Food Markets, Wegman's Allentown, and Vortex.

For visitor safety and per CDC guidelines, those who are unvaccinated should wear a mask. For sponsorship information, contact Tammy at [email protected].