Spotted Lanternflies Have Returned
Posted on June 19, 2020 in General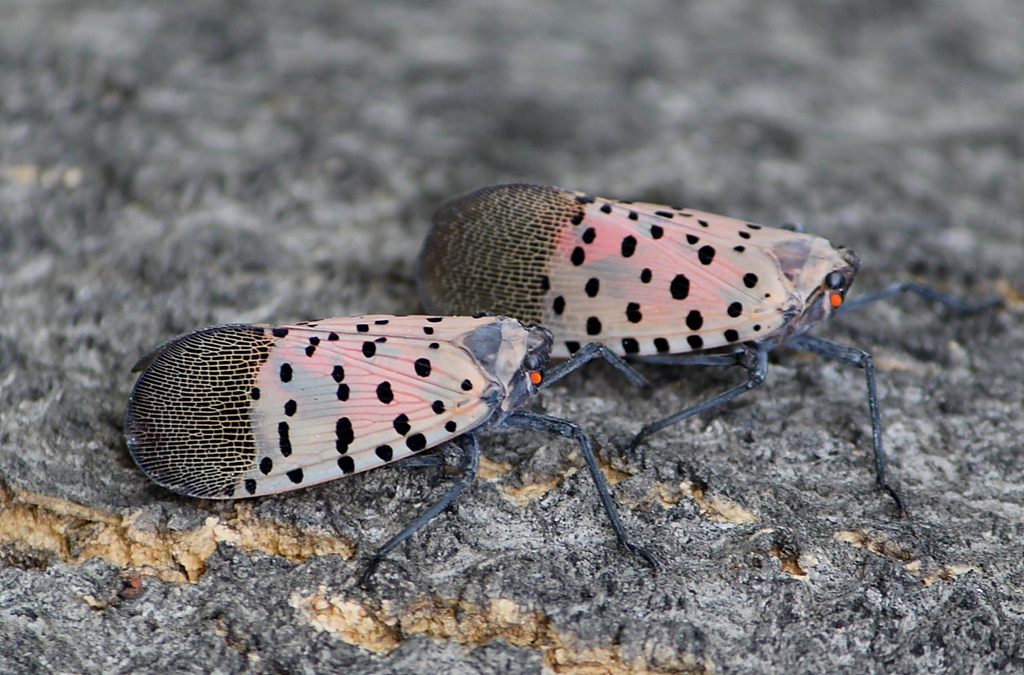 Adapted from an article written by Kyle Schutt for the Hawk Mountain News.
As you safely prepare for some of your favorite summertime activities, be sure to keep an eye out for an invasive insect that you have likely already crossed paths with. The Spotted Lanternfly (SLF) is an invasive plant hopper native to China, India, and Vietnam that was first identified in Berks county in 2014, and is now making its return to the area for another summer invasion. Invasive species, be it plants, birds, or insects, cause an imbalance in a region's ecosystem and pose a danger to the safety and conservation of other, native species.
Usually occurring in May, the SLF will begin to emerge from their egg masses which they use to over-winter. These egg masses will contain anywhere between 30-50 eggs and be about 1 inch in length. Egg masses are commonly found on trees, moderately-sized rocks, lawn furniture, stone/brick architecture, and outdoor recreation vehicles. This first stage to emerge from the egg mass is called an instar. The first instar of the SLF is black with white spots and will be wingless. As summer progresses the instars will transform through three more stages and develop red color patches in addition to the white spots.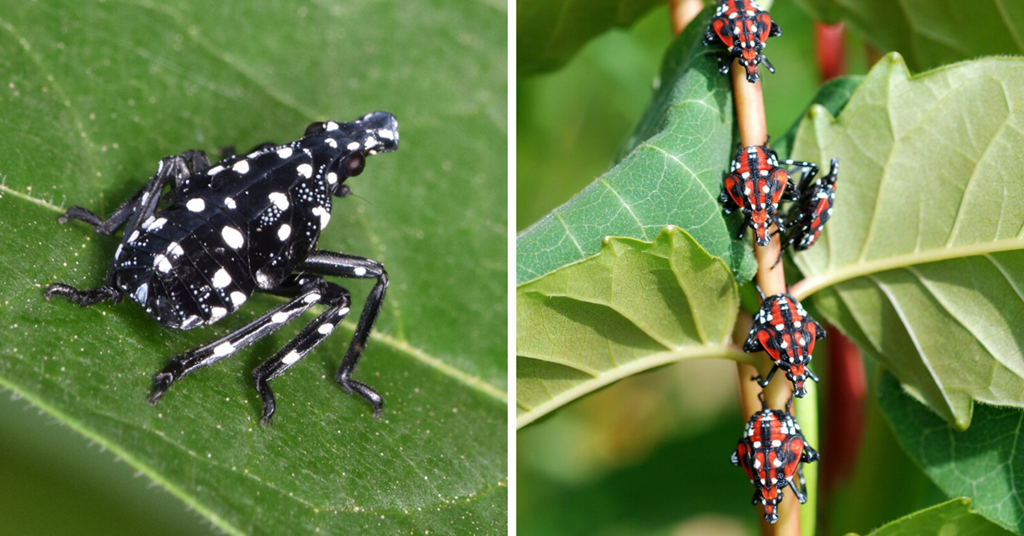 These instars will crawl or jump their way to different woody and non-woody plant species to feed. A common place to find these instars in the spring or early summer is on smaller plants/vines in addition to the new growth of trees and shrubs. The adults will have a black head and develop wings that are gray with black spots. When flying, the adults will display hind wings that are red at the base and black near the tip, and the red portion of the hind wings will also be speckled with black spots.
Various organizations have created programs to combat the movement, and educate the public about the SLF. The USDA and PDA are actively working to treat areas where it has been reported, and the USDA is focusing on treating the outer edges where SLF populations are small and will look to move inwards toward the affected area. County Conservation Districts have been actively working to educate the public in their respective counties and are developing control plans within their county.
One of the most important tools we have in combating the SLF is education, and you can help the fight against the SLF by spreading information to others. It is also important for the public to check gear and vehicles if inside the quarantine zone—a simple glance over your gear and vehicle can help stop the SLF from hitching a ride to a new location. Landowners can also manage their own properties by scraping egg masses, placing caged sticky bands, and performing herbicide or insecticide treatments. Specific information on these control techniques can be found on the PDA and Penn State Extension websites.