Peter Bennet Receives Hawk Mountain Warden Award
Posted on December 14, 2022 in General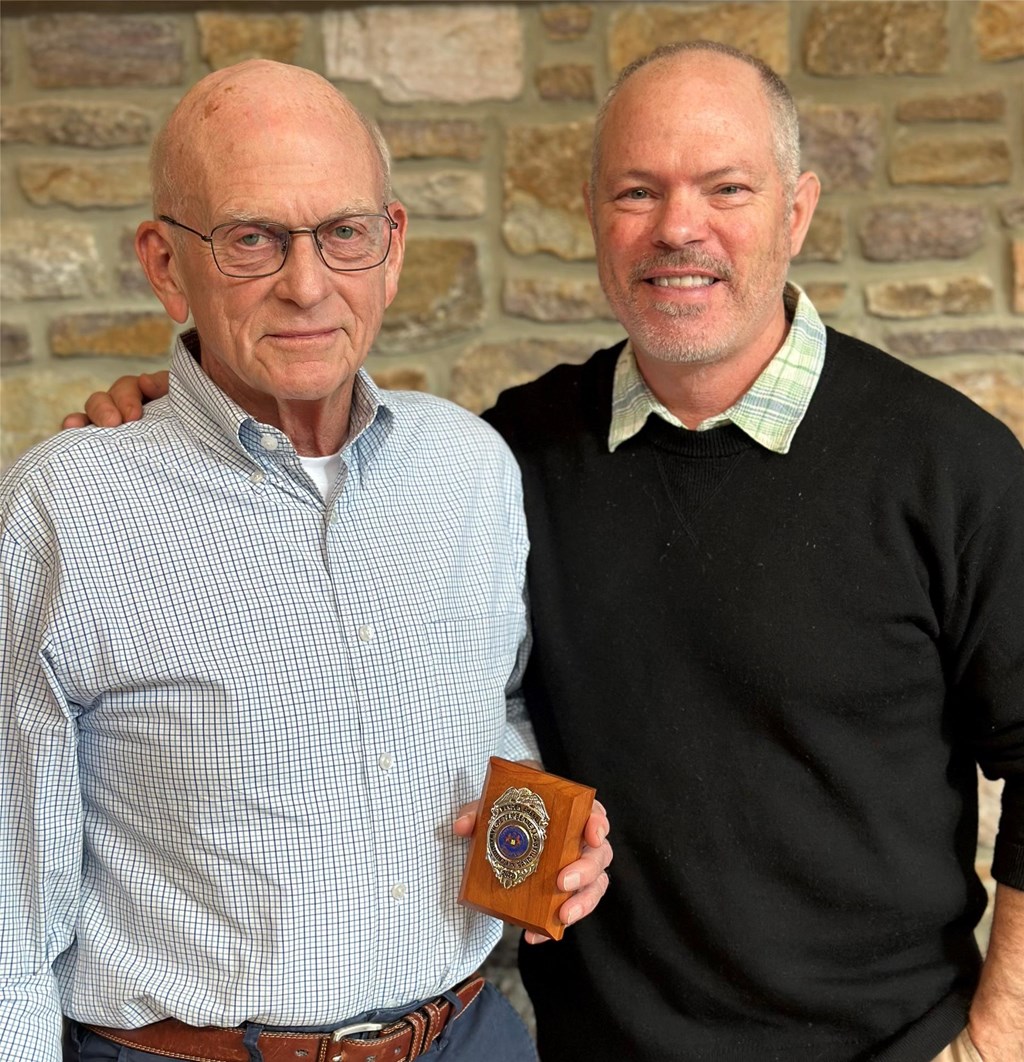 The Hawk Mountain Sanctuary Board of Directors recently presented long-time board member Peter Bennett with the Sanctuary's highest honor, the Hawk Mountain Warden Award. A replica of the badge worn by first warden Maurice Broun, this prestigious award is presented to select individuals who have made exceptional contributions to the Sanctuary and its mission.
Bennett is the chairman and founder of Liberty Partners and has served on the all-volunteer board at Hawk Mountain without interruption since 2003, including 12 years as treasurer. After nearly 20 years of service, has more than earned this unique designation.
"In addition to giving of his time and experience, Peter has been an extraordinarily generous and loyal financial supporter of the Sanctuary, helping to grow and complete numerous Sanctuary scholarships, buildings, and programs," says Hawk Mountain Board Chair Tom Kerr.
Bennett made a visionary gift in 2017 to grow the Sanctuary's general endowment, which provides critical annual operating support. This tremendous show of support demonstrates his commitment to the goal of maintaining the financial health of the organization and the accomplishment of the Sanctuary's conservation goals.
The Warden Award shares the gratitude on behalf of the board of directors for this and his many other contributions as well as his length and quality of service.
"Peter Bennett will always be an important part of the Hawk Mountain family and his presence and voice will always be welcome additions to both the business and pleasure of the Sanctuary," Kerr says.