Stewardship Department Offers New Hands-on Ecology Course
Posted on March 23, 2022 in Education
Learn More & Apply Now
Full and Partial Scholarships Now Available!
Hawk Mountain Sanctuary is now accepting applications for a fully immersive, ten-day Appalachian Ecology Course held June 17 through 26. Cost is $2,800 and includes food and all training. The course is the first of its kind and designed for young people ages 15 to 17 with a passion for the outdoors and a strong interest in pursuing a career in wildlife or habitat conservation.

"Hawk Mountain has nearly 90 years experience in managing its lands and modeling best practices, and boasts an exceptionally qualified staff with a large network of partners. We are uniquely equipped to provide young people with hands-on experience that will elevate them to an early leadership position in the field, all before they even begin their college careers," explains Director of Stewardship Todd Bauman.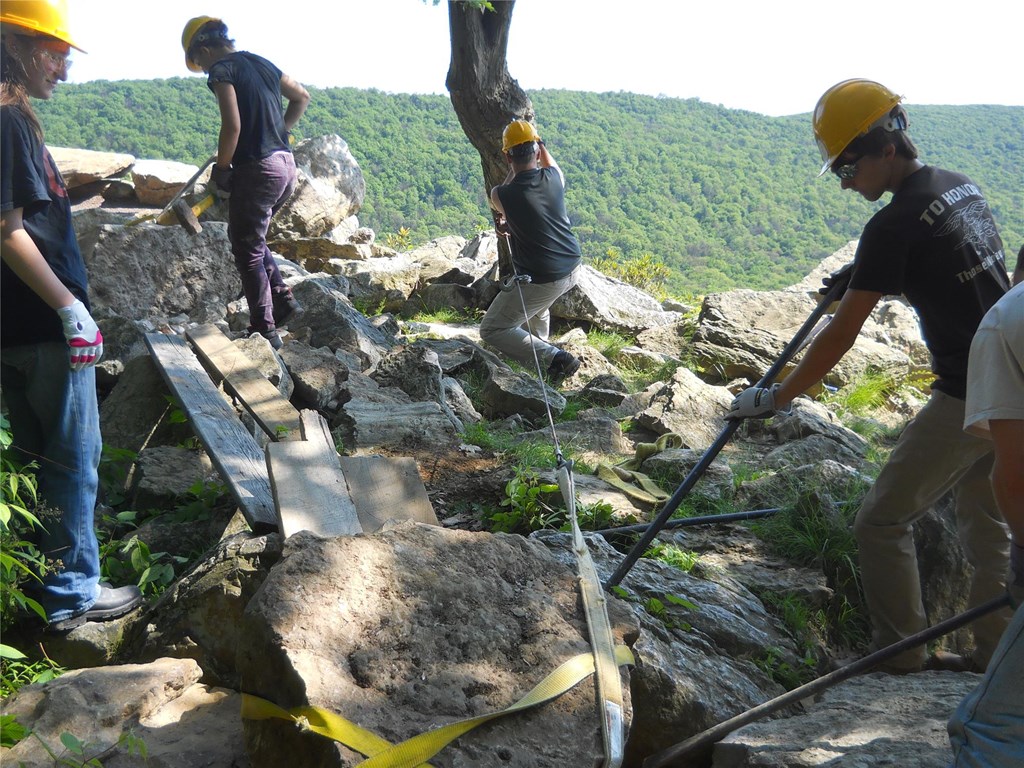 Participants will camp on-site, working as a team to maintain their field site and prepare meals, and use each day to experience a new discipline, connecting with experts in the field. Topics covered over the ten-day experience will include raptor identification, trapping, tagging, and monitoring techniques, forest ecology and dendrology, GIS mapping, water assessments and riparian corridor protection, herpetology inventories, and native plants and pollinators, each led by a Sanctuary scientist or partner professor or expert. Land management skills will include rigging and mechanical advantage, wildland travel, invasive plant and storm water management, and outdoor survival techniques.

"This course will feature a strong focus on careers and connecting young people with what we hope to be long-term mentors. Our goal is to graduate well qualified and skilled young people who have a strong advantage in the field as they begin to seek experience and apply for ongoing degrees," Bauman says.

The course is limited and competitive and demands a strong work ethic and the physical ability to participate. To apply, interested individuals must submit an essay explaining why he or she hopes to explore the possibility of working in the field of conservation and how they believe this course could shape future career decisions.

To learn more and read the full course description, click here.