Keeping the Local and Global Community connected through Virtual Programming
Posted on July 22, 2020 in Education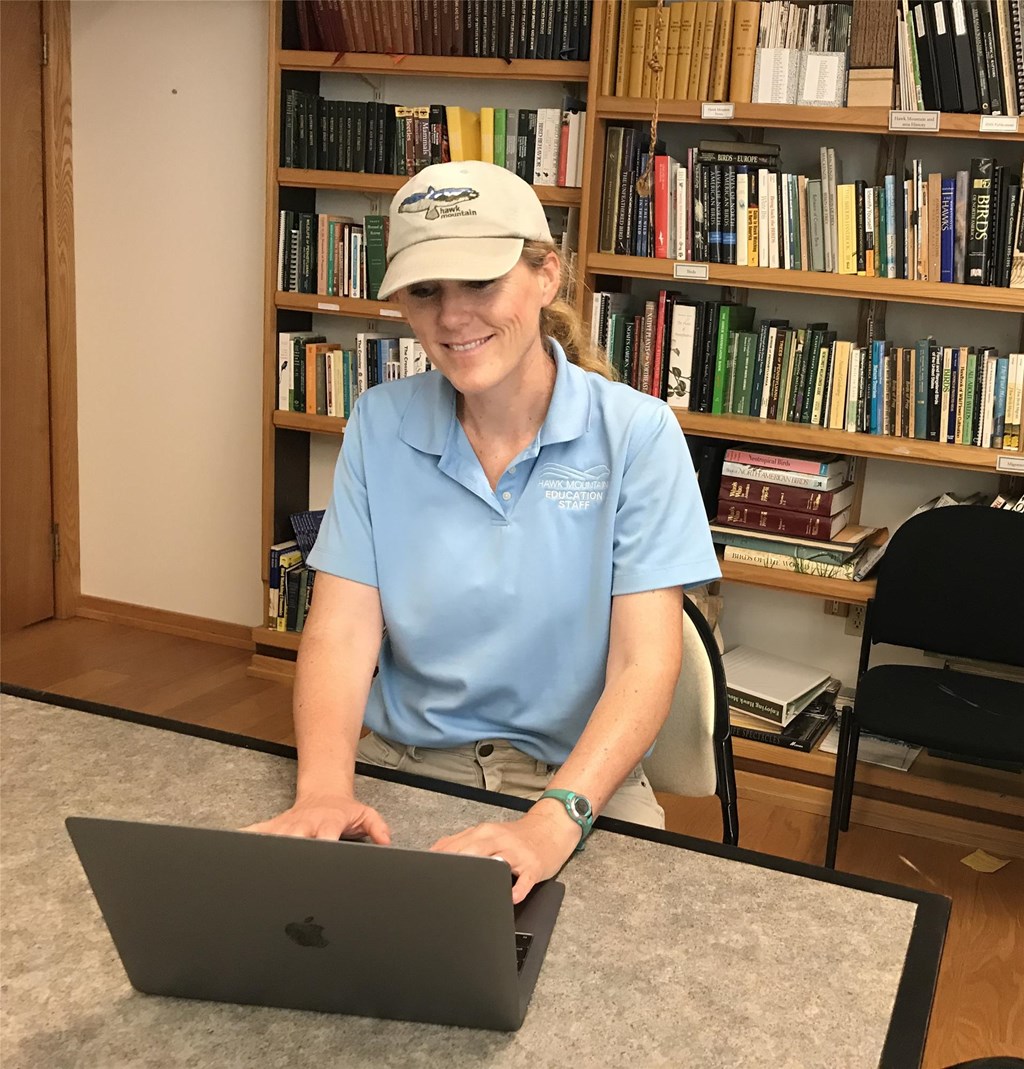 Navigating changes in the face of COVID-19 has been an adjustment for Hawk Mountain, but it has also been an opportunity to connect with their supporters in new and exciting ways. When the pandemic began to impact business closures, Hawk Mountain made a swift refocus to virtual programming. Supporters and members have recently been able to participate in various types of events all from the comfort and safety of their homes.
Current virtual programs are a combination of modified versions of calendar events previously planned to be held on-site and new programs designed specifically to be online. Some programs were solely Hawk Mountain projects, while others have involved guest speakers or working with other organizations.
"We are fortunate to collaborate with many wonderful organizations and external facilitators to offer our community a diverse array of education opportunities on the Mountain," says Jamie Dawson, Director of Education. "Many of them were eager to dive into the new world of Zoom webinars with us, and for that, we are so very grateful."
The Stay at Home Speaker Series, Home Discovery Series, and Sanctuary Storytime Series are different groups of virtual programs, each designed to engage different age groups ranging from toddlers to adults. Many of these programs feature Hawk Mountain scientists, former Hawk Mountain trainees, students involved with their graduate studies program, scientists from collaborative organizations, board members, and volunteers.
Despite a learning curve with technology, virtual programming has been a huge success for Hawk Mountain and allowed the Sanctuary to connect with many who may have been too far away to regularly attend these webinars as on-site events. Since transitioning online, Hawk Mountain has seen viewers tuning in from all over the United States as well as Mexico, Columbia, Peru, Zimbabwe, and other international locations. Online platforms have enabled international trainees to stay connected to Hawk Mountain's work even in the face of travel restrictions.
Recordings of all free programs are posted on Hawk Mountain's YouTube channel after they have aired live. Whether viewers weren't available for the program's scheduled time, would like to revisit something they learned, or share content with others, they can do so at youtube.com/user/HawkMountainPA.
YouTube has become a newly invigorated education outlet for the sanctuary, and Hawk Mountain plans to make use of virtual programming even after the pandemic is no longer a major concern.
About two to three virtual programs are currently hosted per week. Hawk Mountain plans to maintain their production of virtual events in the fall with a lighter schedule, since online programming has brought on a magnitude of positive feedback from many Sanctuary supporters. They also hope to adapt some future on-site events to online versions so that they can continue to connect with an even wider audience.
"We are planning to offer some of our core on-site group education programs, such as our popular Raptors Over the Ridge Introduction Program, in a virtual format so that schools that are not able to schedule field trips can still provide their students with a unique, exciting Hawk Mountain experience," says Dawson.
Turning to technology in the face of the pandemic has been nothing short of a challenge. But it has also kept the local and global community connected to the Sanctuary and allowed Hawk Mountain to explore different platforms that will enrich current and future educational programs.