Hawk Mountain Names New Director of Education
Posted on March 10, 2020 in Education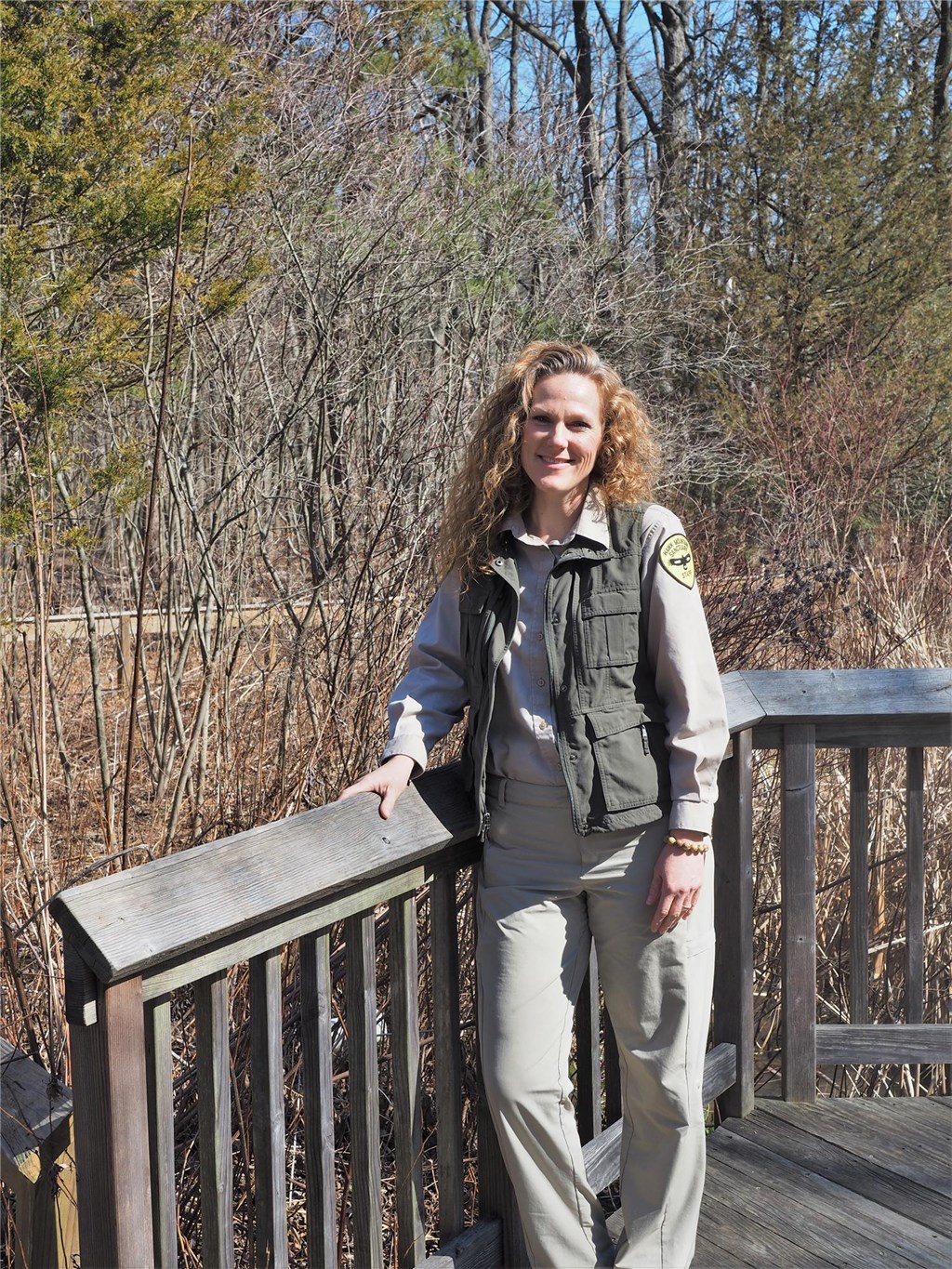 Hawk Mountain Sanctuary, the world's first refuge for birds of prey, an international center for raptor conservation, and local year-round outdoor destination, has selected Jamie Dawson as its next Director of Education. Jamie replaces Erin Brown who stepped down earlier last year.
"This is an exciting time for the Mountain. Jamie is the perfect match for our local-to-global conservation education mission," says President Sean Grace. "Her vast experience and training in central and South America and Africa offer her unique global experience that make her a perfect fit, and we are thrilled to have a very talented and bilingual leader on the senior team."
Jamie received her bachelor's degree in Biology and Environmental Science from Gettysburg College and her master's in Biology from Miami University's Global Field Program. A love of nature and adventure inspired her to pursue additional training at the Rainforest Outward Bound School in Costa Rica and the National Outdoor Leadership School in Baja.
Jamie's experiences abroad developed a deep passion for diverse cultures, ecologies, and conservation strategies. "I'm excited to build on the foundation already in place at Hawk Mountain and to take this work to the next level," she says.
In 2012, Hawk Mountain appointed Dr. Laurie Goodrich as interim education director tasked with publishing the Sanctuary's first Education Plan. The next year, it opened the newly expanded and updated Irma Broun-Kahn Education Building as its well-appointed headquarters for conservation education and soon hired its first director of education in more than a decade. With infrastructure in place, the Sanctuary established a professional training program for educators that has since grown to match the international stature of Hawk Mountain's conservation science training program. This year Hawk Mountain developed a new Education Plan with a commitment to its regional community and refining the education trainee program.
"I'm excited to develop the training program even further, making use of Hawk Mountain's global network of education stakeholders and partners," Jamie says. This spring, she welcomes three education trainees including one from Mexico and another from Argentina, both who are affiliated with sister organizations.
"But I'm also excited to focus on the local: the more programs and diversity of programs we can offer at Hawk Mountain means more people are introduced to our conservation message," she adds. This year, the Sanctuary will offer more walks, talks, workshops, and programs than ever before, including five weeks of day camps, scouting overnights, a Family Fun in Nature series, and programs for adult learners.
Jamie is the former Chief Operating Officer for Youth Services Agency (YSA), Director of the Barn Nature Center and YSA Nature Center, and has extensive experience in non-profit leadership, creative program development, adventure-based programming, and implementing effective outdoor and experiential education across diverse demographics. She served on the YSA Executive Board of Directors for 14 years and on the Northern Lehigh Community Center board for six years. In addition, Jamie is an American Red Cross Instructor and provides First Aid and CPR training, and she continues to demonstrate a strong commitment to both our local and global community at Hawk Mountain.