Hawk Mountain Announces New Senior Education Internship
Posted on October 27, 2022 in Education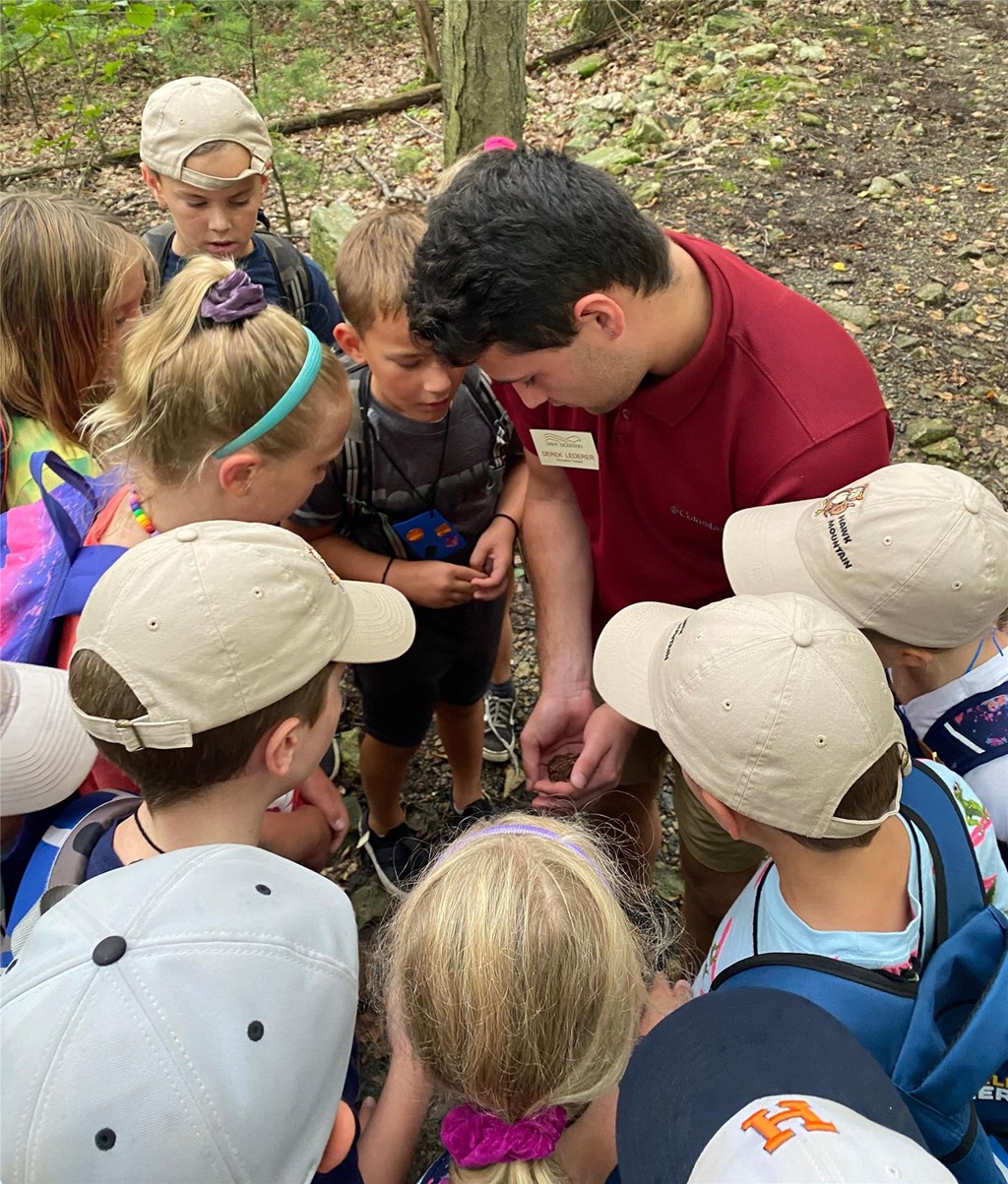 Hawk Mountain Sanctuary is now accepting applicants for a new, fully immersive, residential and nine-month-long Senior Education Internship. The pilot position is named in memory of Jennifer Malloy Combs with funding by the Further Forward Foundation.
A unique training that includes a monthly stipend, the internship will provide a broad range of competency and skill development in the field of raptor conservation and environmental education. This longer-term experience will offer unparalleled learning and skill acquisition opportunities in every season, along with shoulder-to-shoulder training alongside the Sanctuary's award-winning staff and exceptional partners.

"Any graduate of this program will instantly be set apart as a leader in the field of environmental education," says Sanctuary President Sean Grace.

"Senior Education Interns will not only have a wide range of opportunities to participate in on-site field courses, professional development, networking opportunities, and weekly college-level seminars in spring and autumn, but they will also have a variety of fun outings and adventures," he adds.

While Hawk Mountain's acclaimed international Conservation Science Training Program has successfully produced the next and the best generation of raptor scientists, the education team believed the program lacked a hands-on and rigorous focus on environmental education and public outreach. The Senior Education Internship is designed to meet this need.

"The Leadership Team developed this pilot position based on direct experience and careful review. We recognized that education interns require more time to master their training," explains Director of Education Jamie Dawson.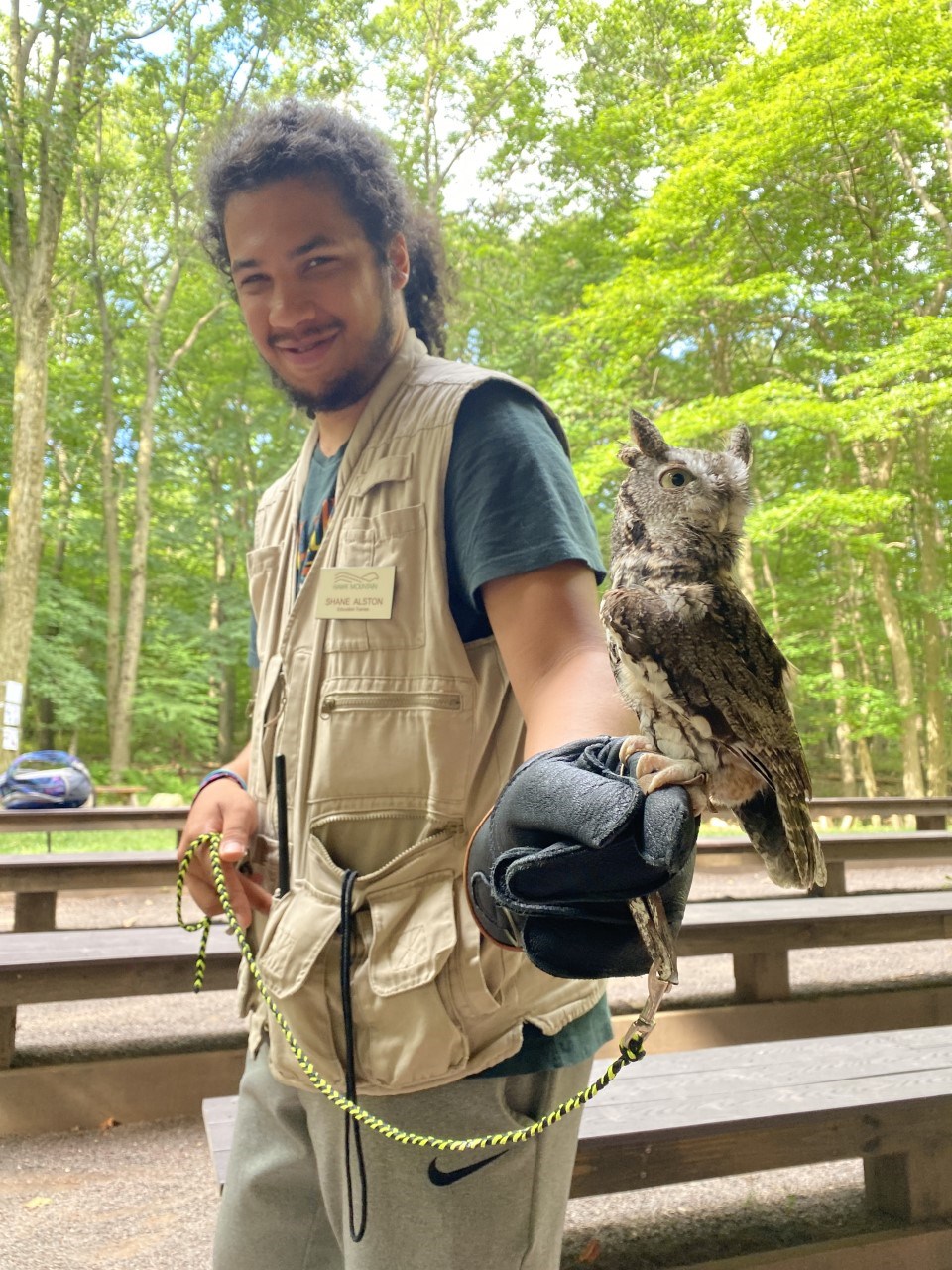 "For instance, education interns often require continuous staff mentoring. It's only as they near the end of their internship that they are fully orientated and able to work independently and with confidence," she says.

The solution is to provide a nine-month-long residential experience for fully vetted individuals with an environmental education background and raptor handling experience. Joining the staff in March allows for a longer orientation during a slow time of the year, followed by the chance to work with professional educators throughout the spring season. Summer brings the opportunity to teach daily with two different age groups over the course of eight weeks during the Summer Nature Day Camp, and by this point, interns are more than comfortable working independently and making a major difference with school groups, off-site programs, and wildlife interpretation for the general public during the busy autumn season.

This approach allows the Senior Education Intern to serve as a mentor to the incoming fall class of science trainees before departure, and to assist in all aspects of Sanctuary operations for several months. The residential experience further allows them to participate in endless learning opportunities afforded by visiting professionals, ongoing field work, and special programs, such as the Raptor Field Techniques course and a wide variety of professional workshops. Most importantly, the internship will allow the proper amount of time to first learn and implement educational skills, and then to master them with confidence.

To apply or learn more about the internship opportunity, click here or email Jamie Dawson at [email protected].