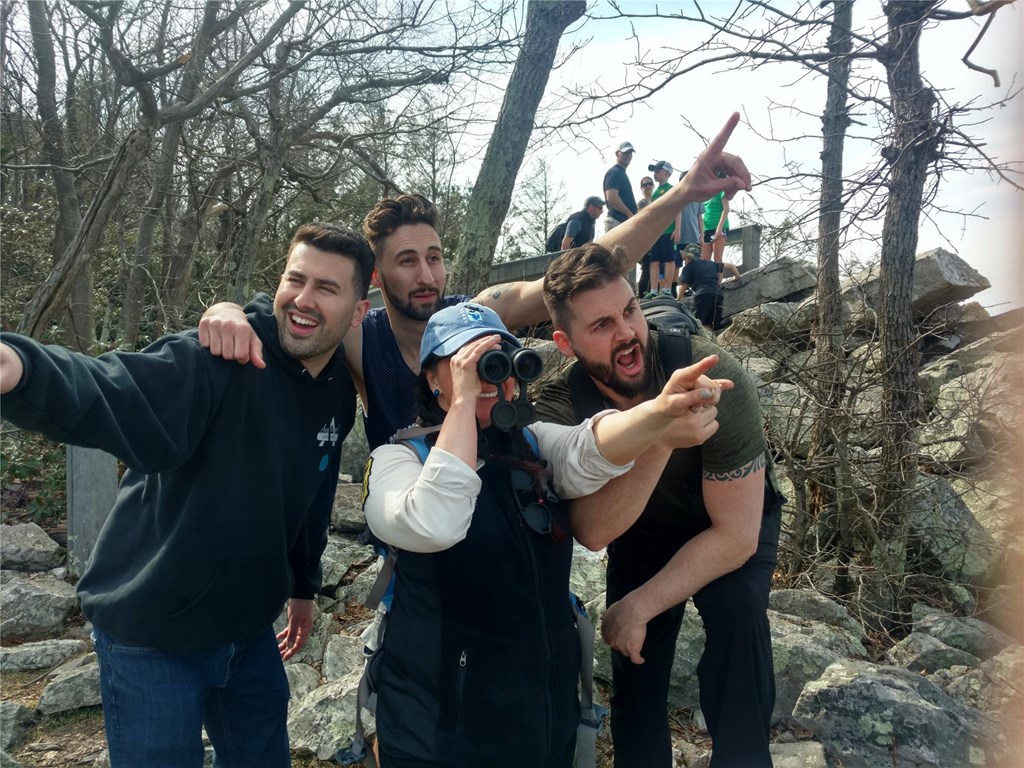 What is Raptorthon?
The purpose of Raptorthon is simple: have FUN birding while raising funds for raptor monitoring throughout the Americas. Help us celebrate MIGRATION connectivity!

How can I participate?
On Saturday, April 4, 2020, HMS Senior Educator Rachel Iola Taras, A.K.A. RIDGETOP RACHEL, will begin her Raptorthon via road survey at Little Gap, following the Kittatinny Ridge along 30 miles and visiting community friends and businesses on the way to Hawk Mountain Sanctuary. Stay tuned for the official list of Perch Stops and the schedule!
Join Rachel as an honorary WING WATCHER and help spot birds to raise money for HMANA and HMS at North Lookout from 2-4 PM or join us at one of the stops! Rain date is Sunday, April 5.
Can't attend that day? You dollars still help us soar! Click the button below to pledge your donation.
What happens to the money raised during Raptorthon?
ALL FUNDS raised will be split 50/50 between the Hawk Migration Association of North America (HMANA) and Hawk Mountain Sanctuary. Every dollar supports raptor conservation monitoring!