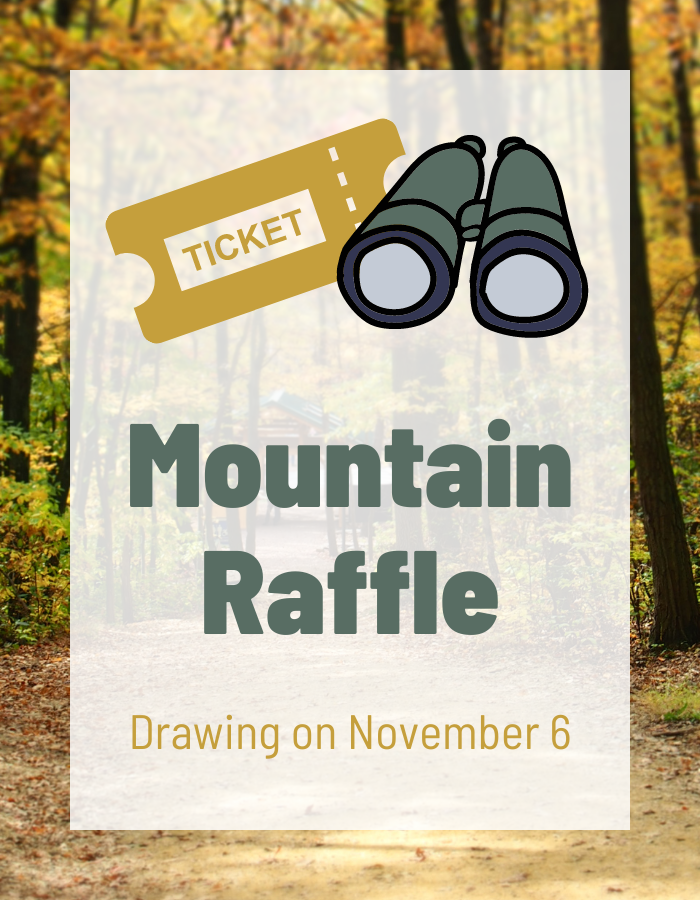 The Mountain Raffle is an annual fundraiser open to supporters of the Sanctuary! The 2021 raffle runs through Saturday, November 6, when winners will be pulled at 4 PM EST.
Individual tickets cost $3, or you can get 5 tickets for $10, 15 tickets for $25, or 50 tickets for $50.
Tickets are available for sale on-site in the Visitor Center. Only cash and check can be accepted; NO credit cards. You must be a Pennsylvania resident to participate. Tickets will be sold until 3:45 PM on November 6.
We thank our sponsors and all participants for helping make the Mountain Raffle a success. All proceeds support Hawk Mountain conservation programs. If you have any questions or issues, please contact:
Annie Trexler, Development Assistant
[email protected]
610-756-6000 ext. 214
Winners will be listed beneath each prize below, and we will post the names of the winners after the drawing on Saturday, November 6. Winners will also be contacted directly.
Hawk Mountain Sanctuary Raffle and Small Games of Chance Permit #: G-21-002488-R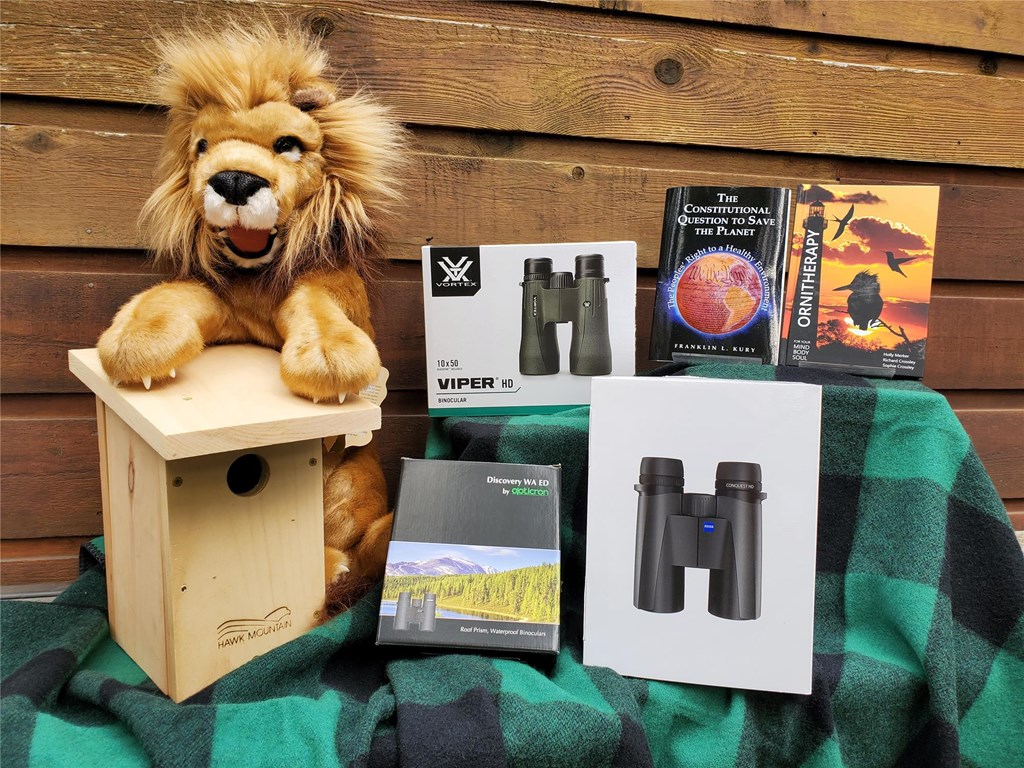 2021 Prizes Include:
Zeiss Conquest Optics
Vortex Viper Optics
Opticron Optics
Woolrich Blanket
Bluebird Nestbox
Huggable Lion Friend
A copy of Ornitherapy: For Your Mind, Body, and Soul, by Holly Merker, Richard Crossley, and Sophie Crossley
A copy of The Constitutional Question to Save the Planet: The Peoples' Right to a Healthy Environment, by Franklin Kury
Several copies of Raptors: The Curious Nature of Diurnal Birds of Prey, by Keith Bildstein.