Raptor Field Techniques Course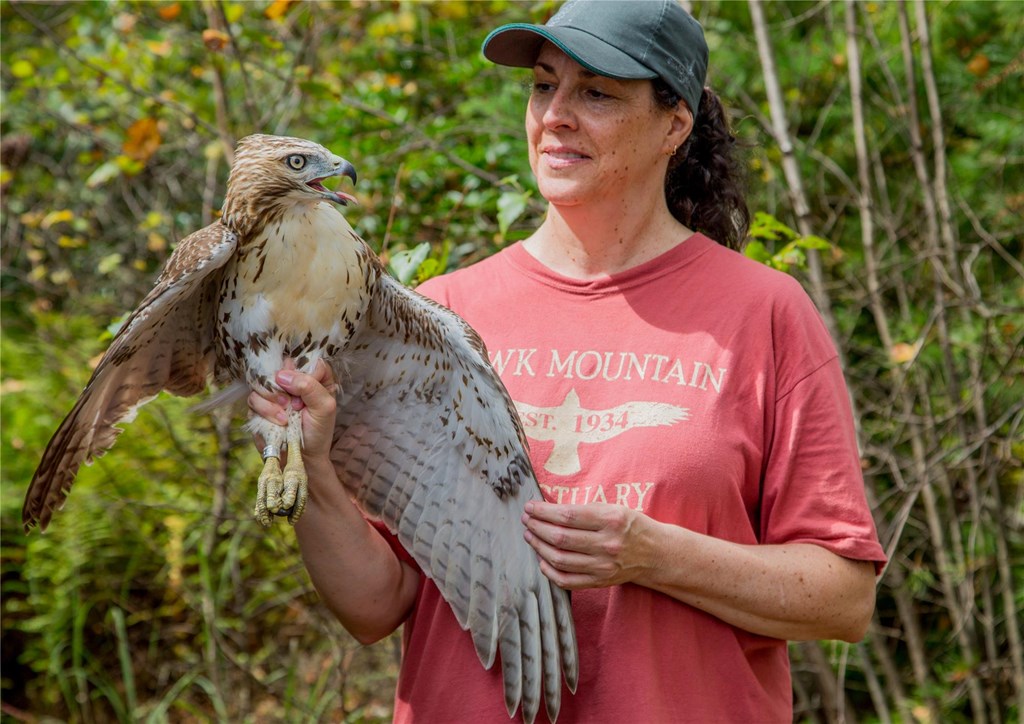 $675.00
$625 for Members
Limited to 8 participants for the fall session, ages 18+.

Register for the July session
Register for the November session

IDEA Scholarships Available. Learn more now.
Raptors...four days of all things raptors! The goal of this workshop is to help build your raptor field techniques and see first-hand how biologists study raptors. Learn new methods, or hone existing skills, at world-renowned Hawk Mountain Sanctuary either during the breeding season research of the American kestrel and broad-winged hawk or the spectacular fall migration. Throughout the course you will receive hands-on learning experiences including training in raptor identification, trapping methods, exposure to handling and banding, proper measurement techniques, blood sampling, surveys, telemetry, and more. Students will participate directly in real research projects with significant individual interaction and training.
Session 1: July 13-16
Session 2: November 9-12
Please only sign up for one session. No special training is necessary, and the class is open to the public. Includes a course manual and a certificate of completion.

Note: some intermediate hiking on rocky, uneven terrain and extensive time outside in different types of weather.
On-site camping is available, please call 610-756-6961 for more details.
Refund and Cancellation Policy:
Cancellations made before five weeks of course start dates will receive ticket refunds minus $100 non-refundable administrative fee per ticket purchased. Cancellations made within less than five weeks of course start dates will not be refunded, unless the spot is filled from our wait list. If the cancelled spot is filled, a refund minus $100 non-refundable administrative fee per ticket will be given. No refunds will be given for cancellations within a week of course start dates.