Teacher's Guide to Hawk Mountain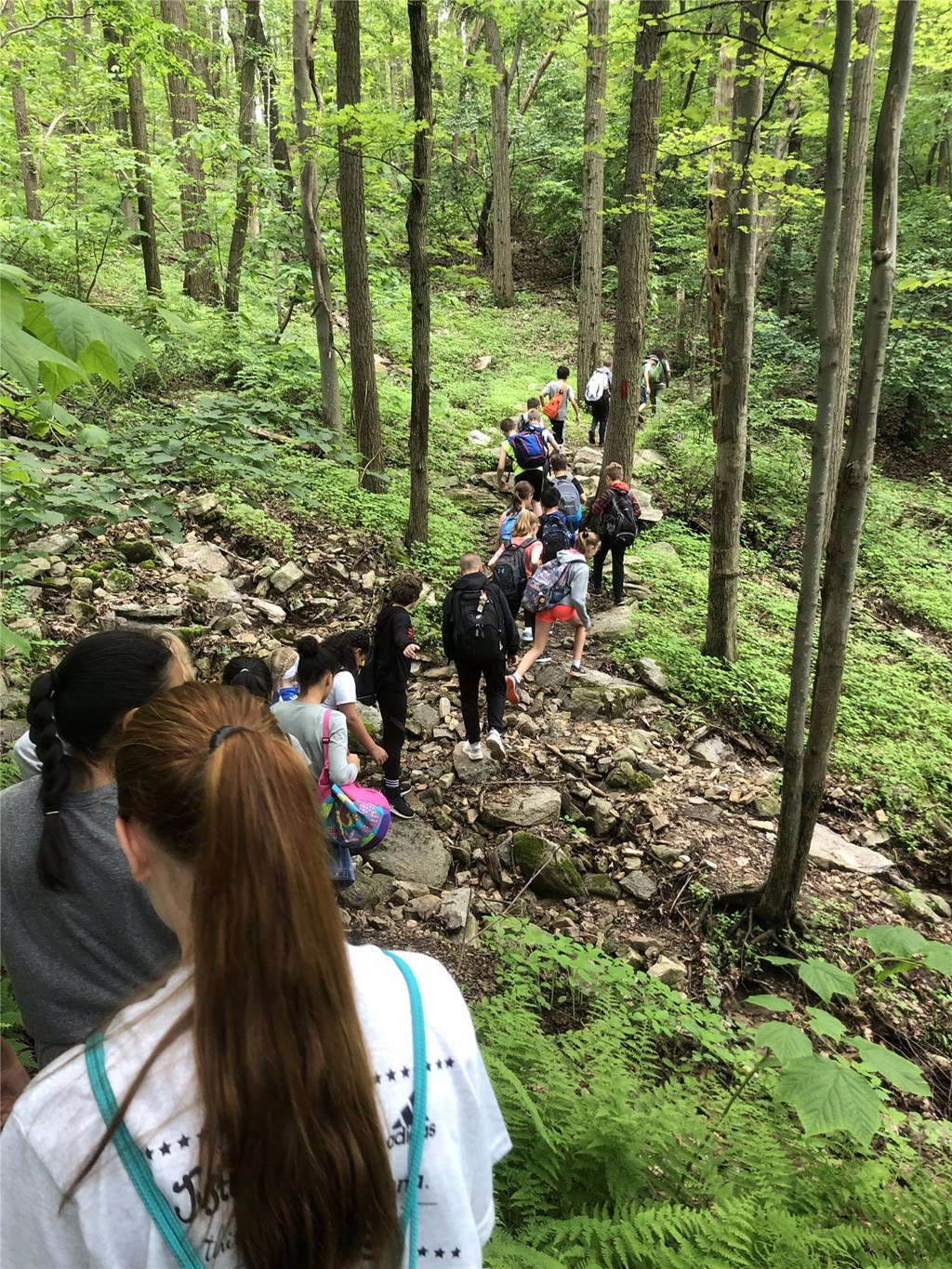 The Teacher Guide to Hawk Mountain is designed for elementary and secondary teachers that want to incorporate lessons about Hawk Mountain Sanctuary into their existing school curriculum for use before or after their field-trip. For ease of downloading, the Hawk Mountain Teacher Guide is broken down by chapter. Click the link to download.
Intro: Basic introduction and overview of the Enjoying Hawk Mountain Teacher's Guide.
Raptor Basics: Answers the question "What is a Bird of Prey?" Provides information about migration, food chains and raptor breeding biology.
Owl Basics: Provides background knowledge on owls and their species. Includes lessons and activities for owl pellets in the classroom.
Raptor Bites: Provides background knowledge and information about North American Raptors.
Helpful Hawks: Silhouettes that Save; Binoculars Basics: Lessons and activities about birds and reducing window strikes. Includes lessons on proper binocular use and activities for the classroom.
Forests: Learn about the Appalachian Forest, common trees and conservation. Includes a section on mushrooms and native wildflowers. Includes "Tree ID cards" and other activities for the classroom
Animals in the Forest; Pond Life: Addresses the question "what kind of animals live in our forests and ponds?"
Geology: Learn about the unique geology of Central Pennsylvania.
Acorn Project: Lessons covering the importance of acorns in the forest and the animals that consume them. Includes activities for the classroom.
History: Discusses the vast history of our region, includes an introduction to the Lenni Lenape, historic land uses and Hawk Mountain History.
Field-Trip Notebook: Print out this notebook for your students to use during their field-trip to the Sanctuary. (Instructions for printing booklet, begin by printing the document as-is, then photocopy the pages with the setting "print 1-sided to 2-sided". Now, you should be able to fold in half and staple at the crease).
Glossary and References: Includes Hawk Mountain checklists, vocabulary words and field-trip resources.