Distance Education
* WE ARE CURRENTLY NOT OFFERING THIS PROGRAM *
Financial, transportation, geographic, and time constraints can prevent schools and other groups from taking field trips. Distance education allows your students to learn about raptors without attending the Sanctuary.
There are two ways to participate in our Distance Education Programs.
1. Request a Travelling Raptor Trunk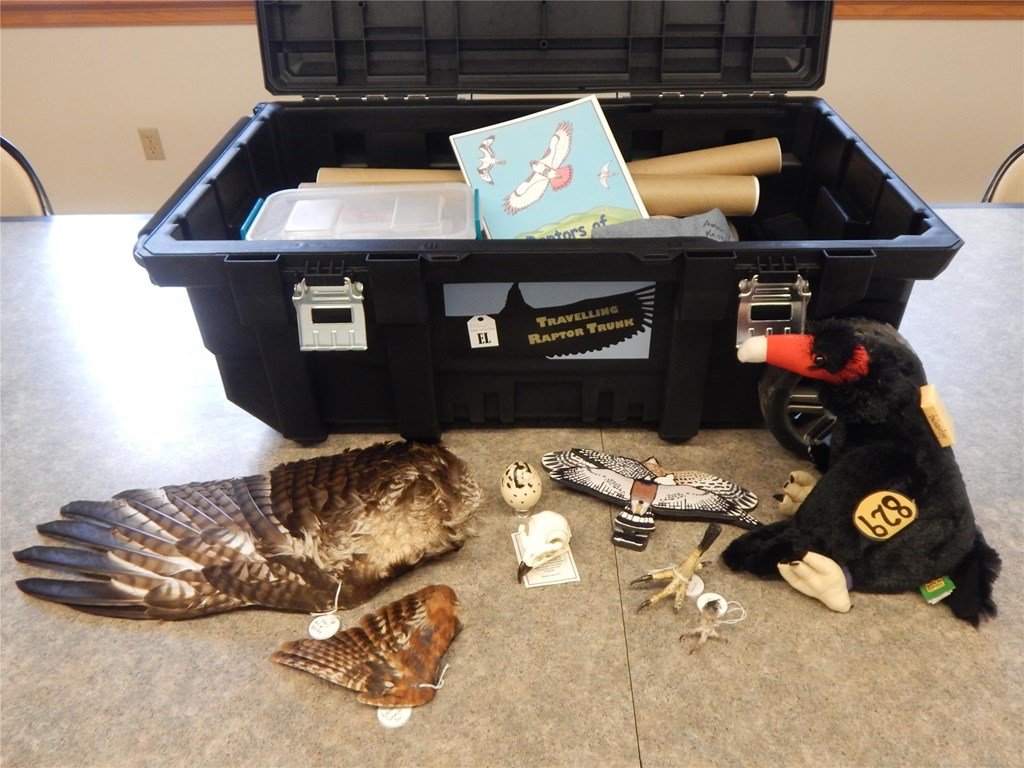 Choose from Elementary, Middle, or High School levels.
Trunks are shipped first-come, first serve.
Trunks are shipped free of charge to you.
General contents include:
Teacher's resource binder with prepared lessons
Species weight bags
Posters and visuals
Replica talons, skulls, and eggs
Activity books and Hawk Mountain publications
And much more!
Scroll down to watch a video that goes in depth about the contents of the Raptor Trunks.
2. Request a live video session with a Hawk Mountain Educator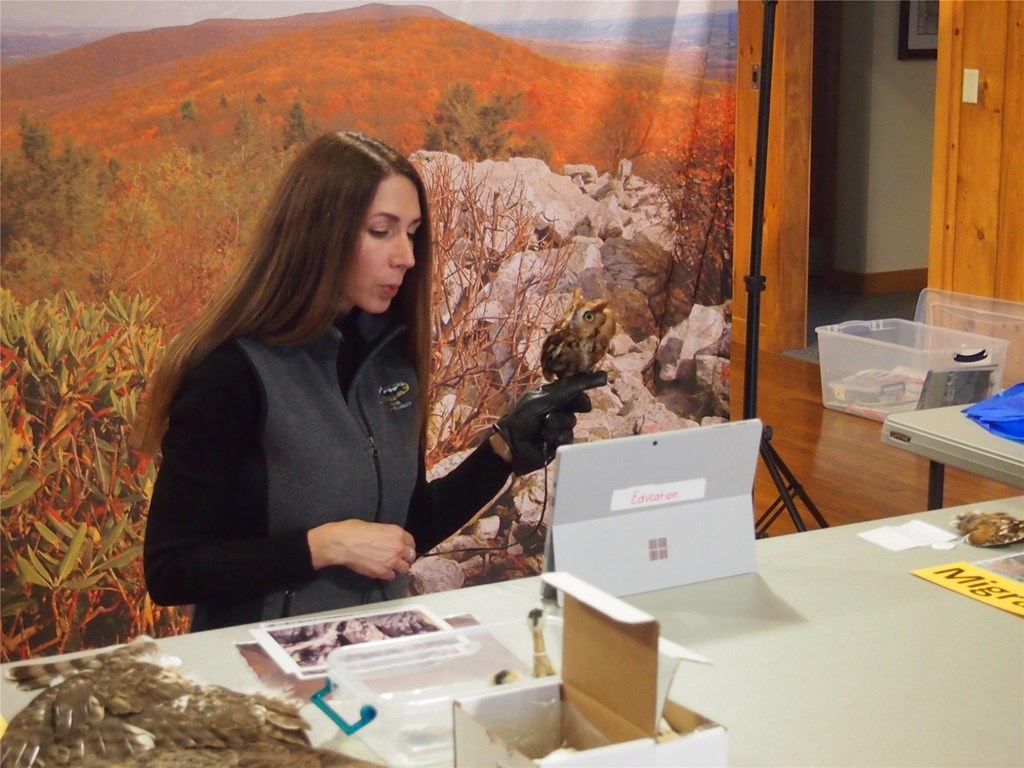 Interactive learning is facilitated via Skype, Zoom, Google Hangouts, or a similar videoconferencing platform and supports incorporating technology in the classroom (STEM). Student-educator interactions and feedback are essential for effective instruction. This student engagement is assured via the use of a raptor trunk filled with learning materials used during the program and a live raptor!
Program topics can include:
raptor adaptations
types of raptors
migration strategies
migration ecology
trapping and tracking
conservation efforts
Programs can be modified according to classroom needs. Programs are aligned with the PA Environment and Ecology Academic Standards and the Next Generation Science Standards, and they support incorporating technology in the classroom (STEM).

🞷 Video conferencing equipment required.
🞷 Video conference session must coincide with dates requested for the Raptor Trunk.

Programs are FREE thanks to a generous anonymous donation.

To learn more about this programming, scroll down to hear a message from former Director of Education Erin Brown which was recorded just before the launch of the program in 2017.
To request a Raptor Trunk, register for a Distance Education Program, or receive additional information, please click the button below and complete the request form. An Educator will respond to your request within 3-5 business days.