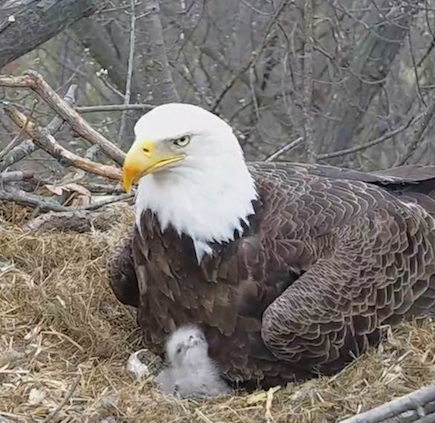 Bald Eagle LIVE Webcam
From January to July this 24/7 live cam hosted by HDonTap will capture the nest and behaviors of two returning bald eagles in Hanover, PA, as they incubate and raise their young through fledging. Hawk Mountain will assist in interpreting the events at the nest and present weekly updates and additional educational content about the species, general raptor ecology, and conservation on the Hanover Bald Eagle Blog.
This live video feed has been granted a Special Permit by the Pennsylvania Game Commission for educational purposes. The Game Commission's mission is: To manage wild birds, wild mammals and their habitats for current and future generations.
Stay tuned for the 2020 stream!