Meet the Birds
The following broadwings are actively transmitting movement data.
Broadwing Movement Maps
Where are the birds?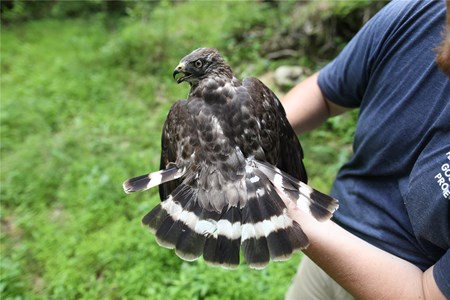 The interactive map linked below shows three broadwings' latest movements in relation to one another. It's updated as the broadwings' satellite telemetry units transmit to our database.
Movements of Satellite-tagged Broadwings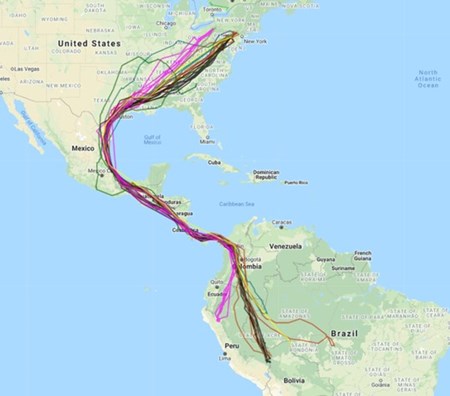 The interactive map linked below is a cumulative map showing all movements of our tracked birds from 2014 to 2020, illustrating their migratory pathways from northeast United States through Central and South America.
Broadwing Movements from 2014-2020
Sponsor a Tagged Bird
Want to support these monitoring and tracking efforts? Help continue this important work and sponsor and name a bird in honor of a friend or loved one. With your help we can learn how to conserve our most abundant migrant. Donate now at the link below.