The following broadwings are no longer transmitting movement data.
Broadwing Movement Maps
Where are the birds?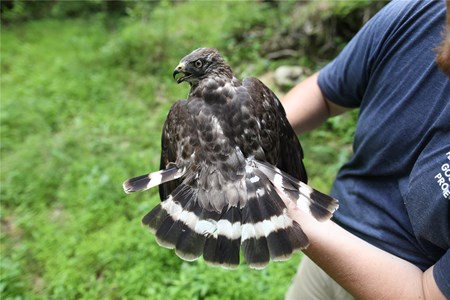 The interactive map linked below shows the movements of broad-winged hawks that are currently transmitting satellite and GPS-GSM movement data.
Click here for live tracking of broad-winged hawks!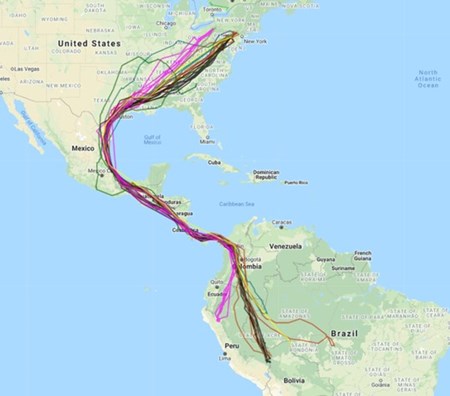 The interactive map linked below is a cumulative map showing all movements of our tracked birds from 2014 to 2021, illustrating their migratory pathways from northeast United States through Central and South America.
Broadwing movements from 2014-2021
Sponsor a Tagged Bird
Want to support these monitoring and tracking efforts? Help continue this important work and sponsor and name a bird in honor of a friend or loved one. With your help we can learn how to conserve our most abundant migrant. Donate now at the link below.